If your law firm's website is built on WordPress, or you're planning on building it with WordPress, then you've made a wise choice. This means your site is highly extensible in terms of its functionality and with the right plugins, you can turn it into a powerful marketing and business tool.
In this article, we're going to look at the best WordPress plugins lawyers and law firm websites. All of the plugins listed here have been extensively tested and used on attorney websites that we've built and managed.
13 Best WordPress Plugins for Law Firm Websites
Here are the best wordpress plugins for lawyers and law firm websites: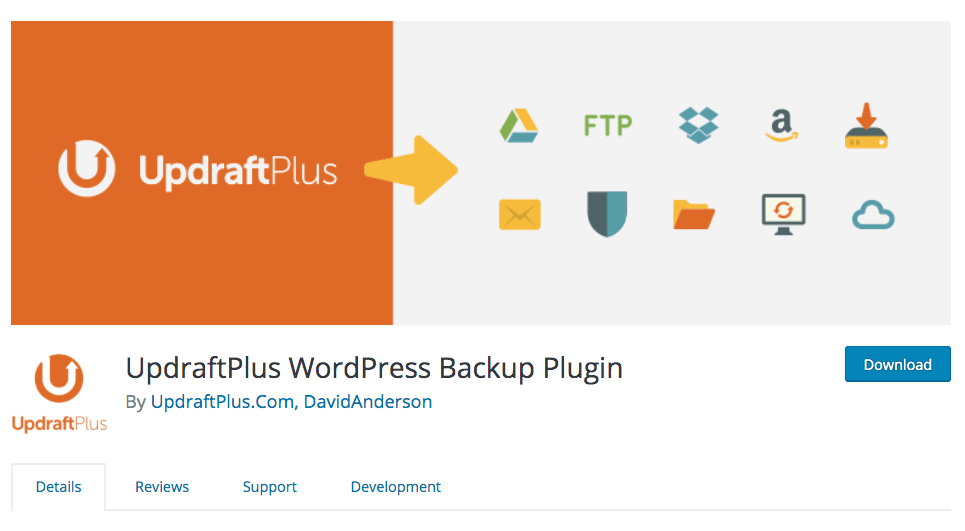 UpdraftPlus is a must-have for any law firm's WP (WordPress) website. Easy to use and setup, it gives you peace of mind that no matter what doomsday scenario occurs with your website, UpdraftPlus has been automatically backing up your website in the event of a crash or critical error.
You can create a backup schedule for both the database and your filesystem. It also comes with the ability to create a database or full system backup on demand. The plugin also makes it very easy to upload and restore your site from an earlier backup.
Finally, the best feature inside of UpdraftPlus is its ability to send a copy of your backups to a remote cloud storage service, including Amazon S3, Microsoft Azure, Google Cloud Platform and many more cloud storage providers. If you don't use any of those services, you can purchase a remote backup storage solution directly from UpdraftPlus.
So, no matter what comes to pass from your website host going down or you forget to renew your hosting, you can simply create a new installation of WordPress, re-install this plugin and upload the backups you wish to restore.
A couple of alternatives to UpdraftPlus include BackupBuddy and JetPack Backups (formerly VaultPress).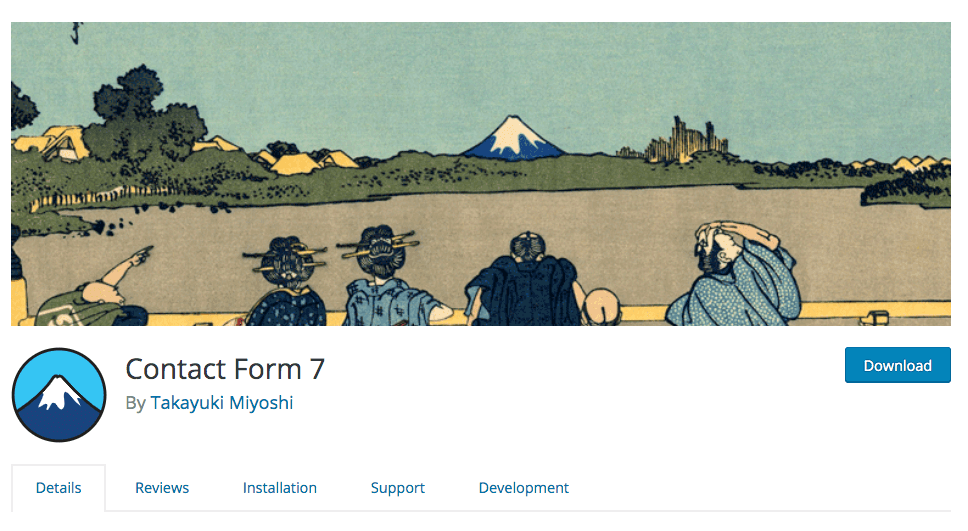 One of the most ubiquitous functions of legal websites running WordPress is the ability to use a contact form to capture contact information and case details from valuable leads that visit your website.
Contact Form 7 (also known as CF7) is one of the most popular contact form plugins available. It is simple, straightforward to use and setup and handles 95% of law firms' use cases.
There are add-on plugins from third-party developers to extend the functionality of CF7. Honeypot for Contact Form 7 allows you to embed special fields that are designed to trick spam bots into filling out these special fields, preventing their contact messages from ever reaching your inbox. You can also get Flamingo, which will save your leads' info from contact forms in your WordPress database.
While CF7 is an incredible yet simple contact form builder, sometimes you need some custom logic or a more sophisticated solution for your contact form needs. If that sounds like your firm, then check out Gravity Forms and WP Forms as excellent runners up.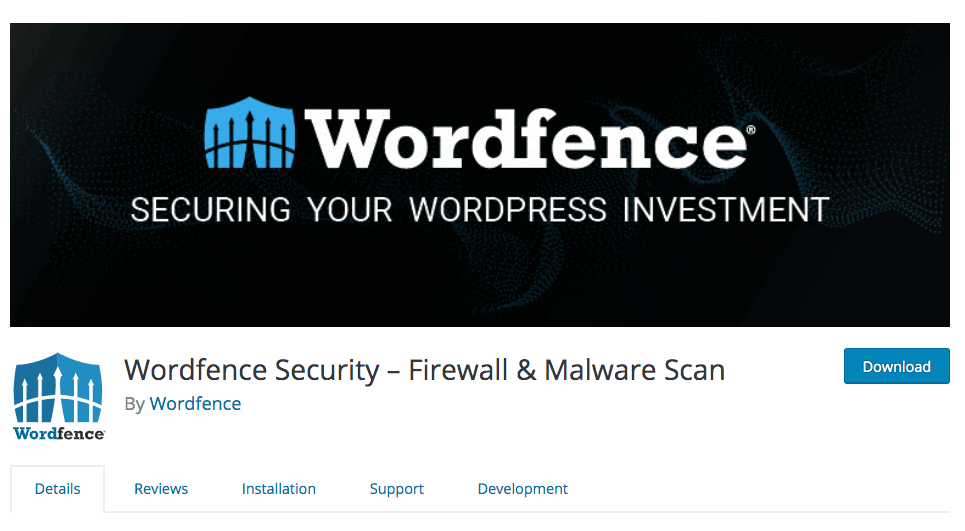 A harsh reality of owning and operating a WordPress website for your business is that it is a big target for hackers, spammers and other malicious actors. That's where Wordfence's plugin comes to the rescue.
Wordfence comes with a real-time firewall, an array of security scanners and tools that check the health of your website, plugins and checks for vulnerabilities as well as malicious attacks. It also offers a 2FA login feature if you are already a multi-factor authentication user. Login security options can be configured to lock people out who try to log in with invalid credentials after a specified number of attempts. Wordfence is very easy to install and set up.
To get all of these features, Wordfence Premium costs $99 per year, but is well worth it if you're serious about keeping your site safe. Alternatively, you can check out Sucuri (which also has a premium version) or AIOWPS (All-in-One WordPress Security), which gives you many free security features, however requires more technical expertise to set up.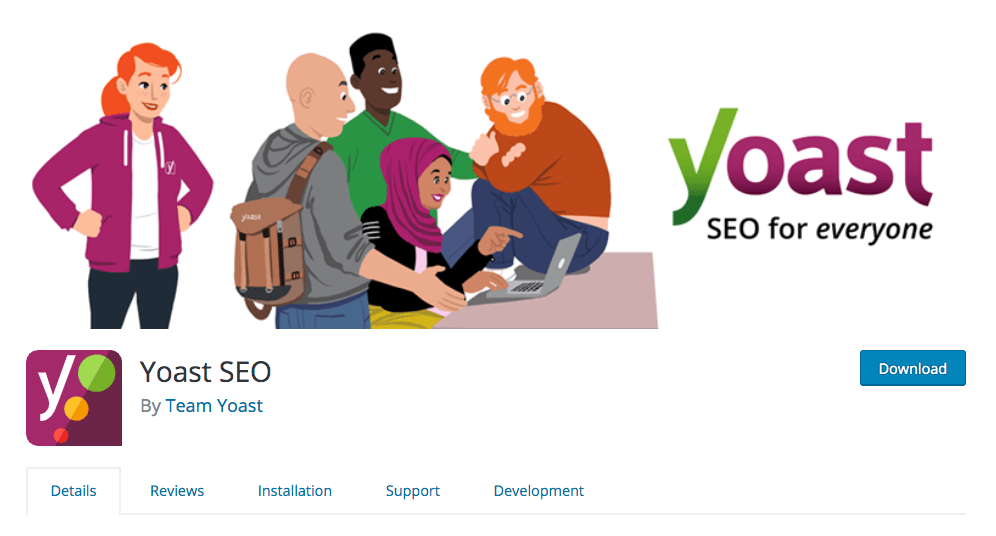 Yoast SEO is one of the most commonly known and widely installed plugins in the WordPress ecosystem. It helps you optimize your law firm website's content (pages and posts) for search engine optimization. It achieves this by automatically generating XML sitemaps for your website. It also allows you to control which post types and pages that should be indexed in Google. But the main feature that people will use and interact with most often, is its ability to help you craft title tags, meta descriptions and permalinks (URLs) to make your content shine in the eyes of search engines.
Finally, it has a built-in Flesch-Kincaid readability test score. This will give you helpful feedback on how to improve the writing and readability of each page and post you publish.
It comes in both free and premium versions, but the free version is all that most will ever need. Some people prefer All in One SEO or Rank Math SEO to Yoast, so be sure to check that out if you plan on doing SEO yourself to attract more clients for your practice.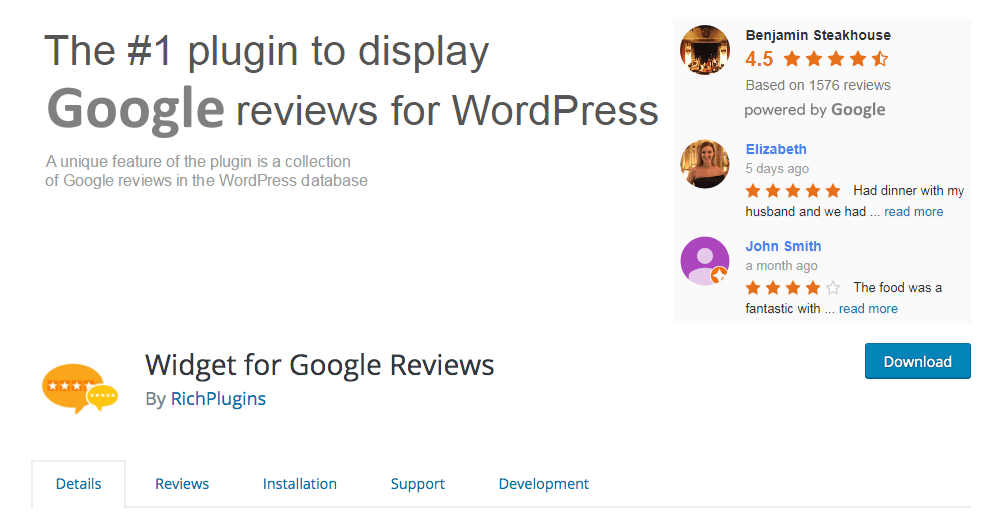 Showcasing social proof on your website is important for converting more of your site visitors into leads and clients. The Google Reviews Widget can assist in displaying these reviews. Install this plugin and integrate it with your Google My Business accounts and voila! It will automatically pull in new reviews from your GMB profile(s).
The plugin comes in free and premium versions, with the premium version ($85/year) having some nice features such as displaying unlimited reviews, integrating with other sources, including Facebook and Yelp reviews.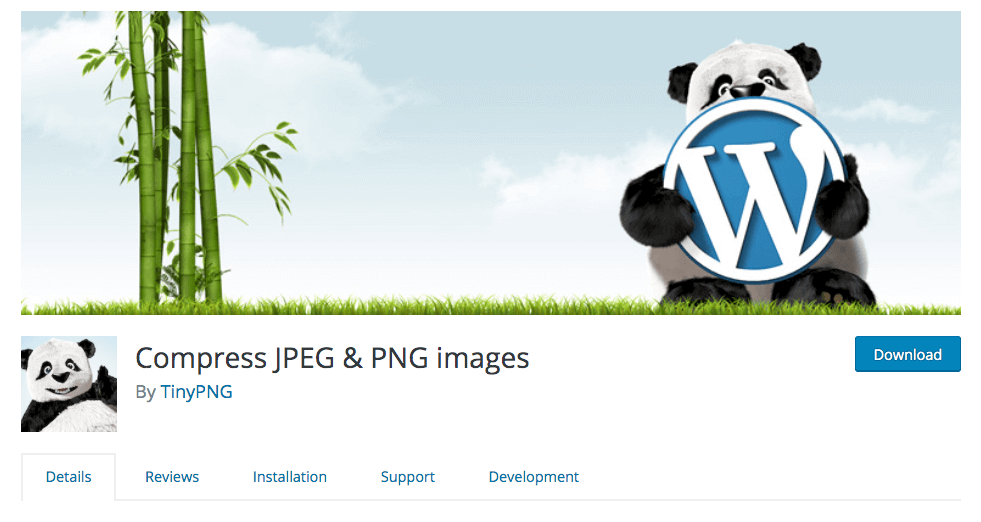 As we've already mentioned the importance of speed for your website, compressing images is very important to reducing your site's load times.
TinyPNG's plugin is an excellent option. You can get an API key to register with your plugin, which will give you up to 500 compressions per month for free. You can set it up so that everytime you upload a new image to WordPress, it automatically runs the compression in the background and handles placing the optimized version in your posts and pages. If you already have a website and want to install it, it has a bulk optimization process that will compress all of your existing images.
There are a number of other image compression plugins available, the two others I highly recommend are Shortpixel and Imagify.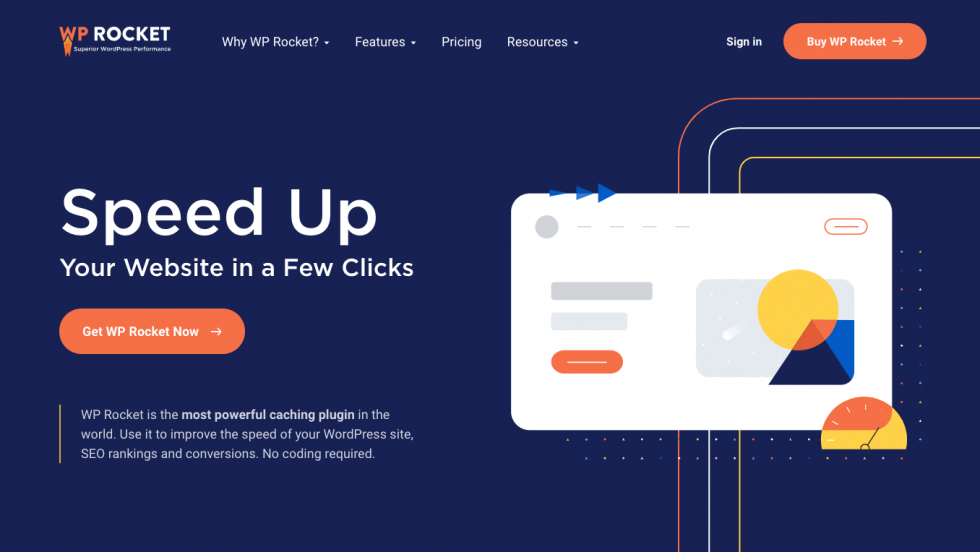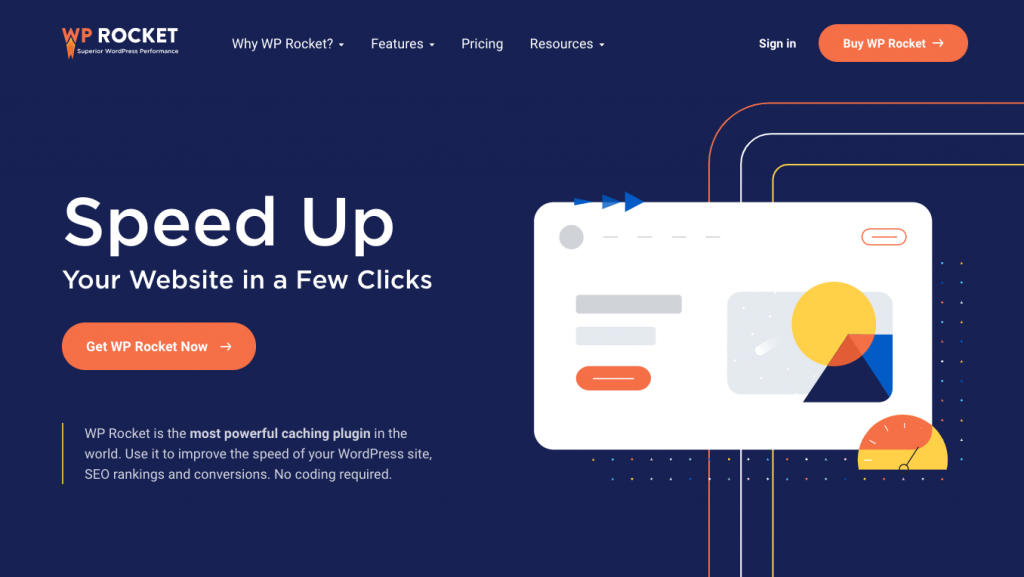 Your website's speed shouldn't be overlooked if you plan to use it to generate more traffic and convert leads through online marketing. Conversion rates and Google rankings can be negatively affected by a slow website.
There are many speed and performance optimization plugins available for WordPress, but by far the best we have used is WP Rocket. Simply put, your Google PageSpeed scores won't get any higher than they will with this plugin.
WP Rocket is a paid plugin starting at $49 with 1 year of support, but in my view well worth it. If you are looking for free alternatives, check out W3 Total Cache and WP Fastest Cache.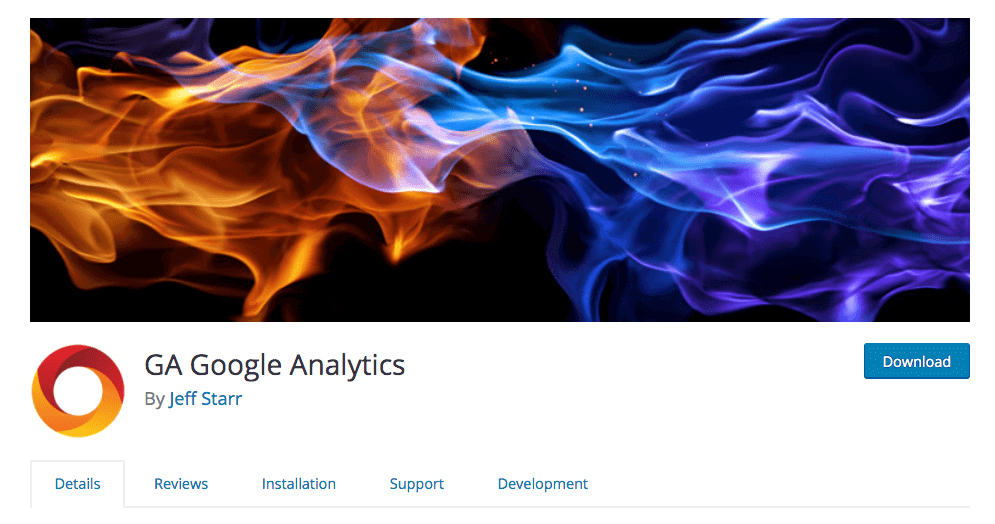 Tracking and measuring your website's analytics is a must in today's world of online marketing for law firms. Google Analytics is the go-to suite for tracking site visitors, traffic sources and conversions.
Getting the code onto your website can be tricky for people that aren't tech-savvy. ExactMetrics solves that problem, giving you a simple integration process and instructions. This is a "set it and forget it" plugin.
Many of these types of plugins are interchangeable and my favorite runner-up is GADWP by ExactMetrics. If you're using Google Tag Manager, then you can use this Google Tag Manager for WordPress plugin, instead.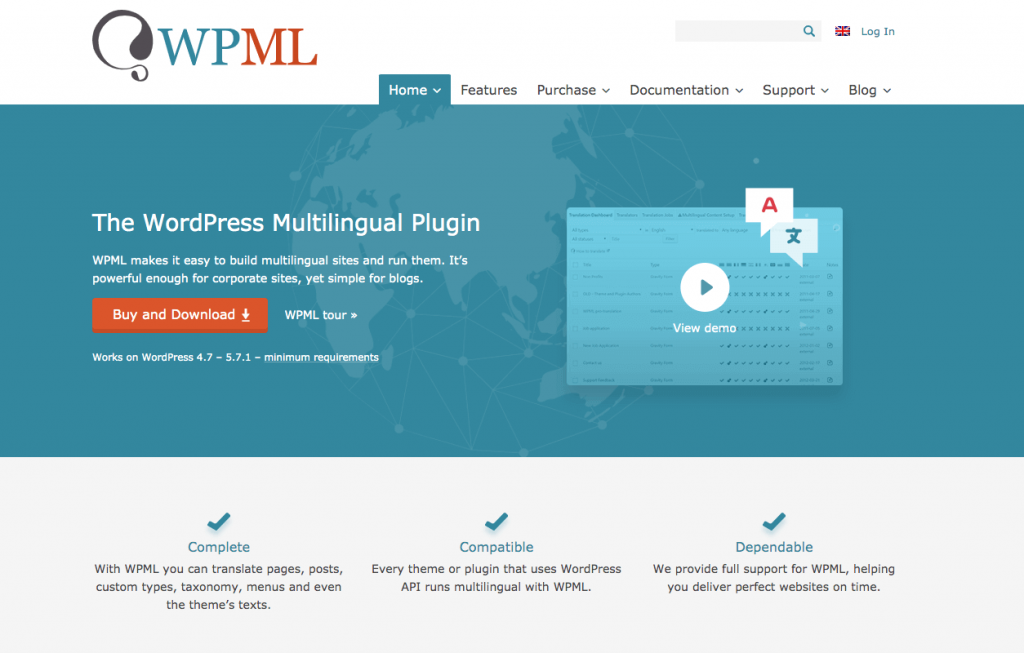 If your firm serves and markets to clients in both English and Spanish (or any other languages for that matter), then you will likely want a multilingual plugin to manage your content more efficiently. That's where WPML comes in. It makes it easy for you to associate your pages written in different languages with each other. WPML is a paid plugin and it starts at $29.
All multilingual plugins have a different approach to solving the same problem. So, I also recommend that you review the Polylang plugin as well, which offers a free version.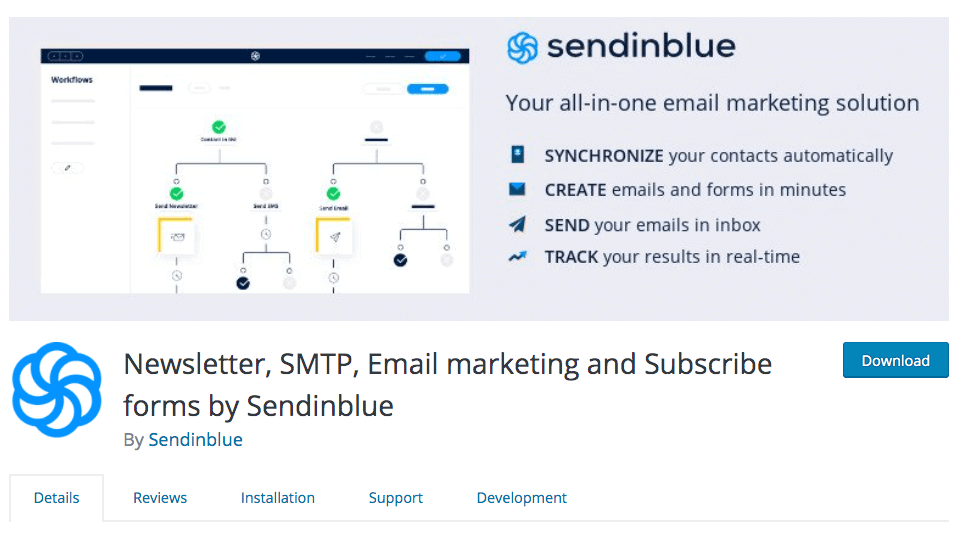 SendinBlue is an email marketing solution that allows you to build your email list through your WordPress site. If your firm uses email for newsletters, lead magnets, list building and nurturing leads, then SendinBlue is a great option. It offers quick setup and easy integration with WordPress through their plugin.
You can also check out some common alternatives, like MailChimp for WordPress and Constant Contact for WordPress.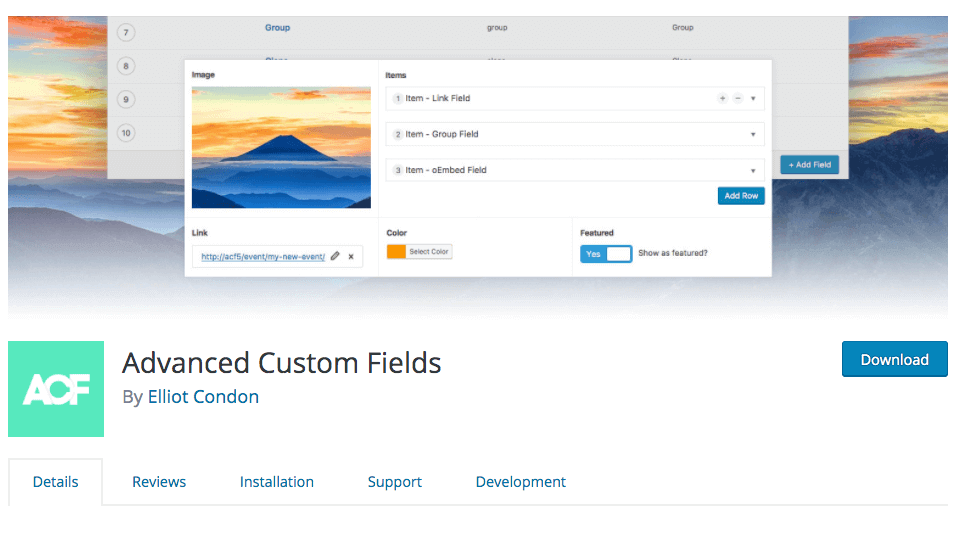 If you're looking to customize your page formats with custom content that you can't easily insert into WordPress's default editor, then check out ACF (Advanced Custom Fields). As the name suggests, it allows you to add custom fields to specific pages and post types. This comes in very handy for a number of different scenarios. For instance, if you want to display an attorney's awards and badges separate from the rest of their bio content on their profile page.
ACF comes in both a free and a paid version. Most of the features you need come in the free version, but if you need access to the premium features, it's usually well worth the cost.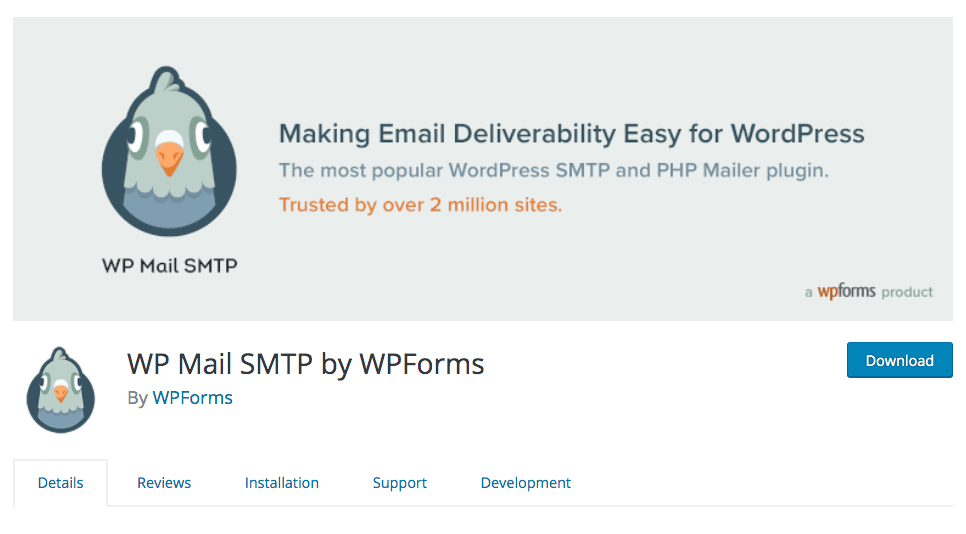 WP Mail SMTP allows your WordPress website to send mail with fewer headaches and errors. Once properly configured, it will hum along doing its job and eliminating your concerns over email deliverability.
There are many situations where emails can be automatically generated by your website and sent to lawyers or staff at your firm, or even leads that submitted their email address through a web form. In cases where you use Microsoft O365 or GSuite for email, you will need this plugin to authenticate emails sent through your WordPress system.
The Pro version starts at $49 per year and is required for Microsoft Office 365 and GSuite integrations.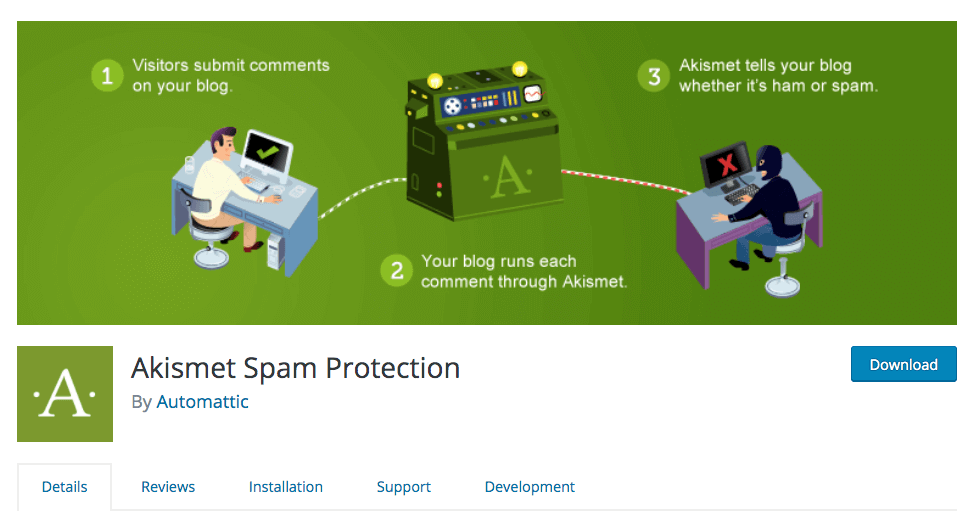 Many lawyers receive hundreds of emails a day, and that's not counting the spam! Akismet is here to help. If you publish blog posts which allow for your site visitors to comment, ask questions and leave feedback, then you need Akismet. The paid version of the plugin is excellent and detecting and filtering spam out of your comments.
Akismet also integrates with other plugins, like Contact Form 7 and Flamingo. When connected, it will scan your website's contact form submissions and automatically filter any spam that passes through. This keeps your inbox clean, only showing relevant blog comments, leads and inquiries from your website's contact form.
If you've used Akismet before and are looking for a different solution, check out Titan Anti-spam & Security.