Content marketing is one of the most powerful strategies that immigration attorneys can use to promote their law firms, drive more organic traffic and attract more clients.
In this article, we'll go over a list of our topic recommended content ideas and blogs topics that immigration law firms can use on their websites to see results and build an incredible online marketing asset.
1. Publish Articles on Immigration Processes
Dealing with any legal issue can seem daunting to the average person. Immigration is a serious process that can have many meticulous steps involved. Making sure that all of the boxes are ticked, including what information to collect and forms to fill out are completed for each different immigration path can be nerve-racking.
Provide free content that helps guide future immigrants through the process of applying to make sure they have a clear understanding of the process from A-Z. In many cases, you could write dozens of articles on each immigration process to provide helpful info that gives your visitors a clearer picture of their path to successful immigration.
2. Add Graphics that Illustrate the Immigration Process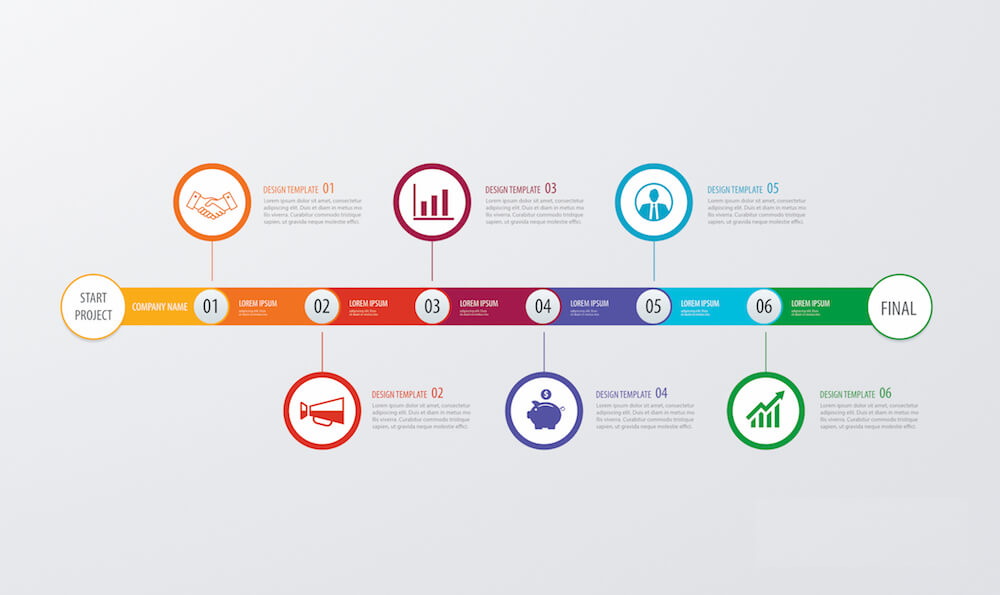 Having different media formats can help describe the process better from a number of angles. Your written blog content can focus on describing a process in detail, while visual aids such as flow charts can give a clearer birds-eye view and compliment your content.
Tables can also help in breaking down financials, describing pros and cons or providing a side-by-side comparison of two different immigration processes available that many immigrants are frequently eligible for.
Graphical and visual enhancements also make your content more likely to rank in search and be shared by others.
3. Create Checklists that Give Immigrants Actionable Items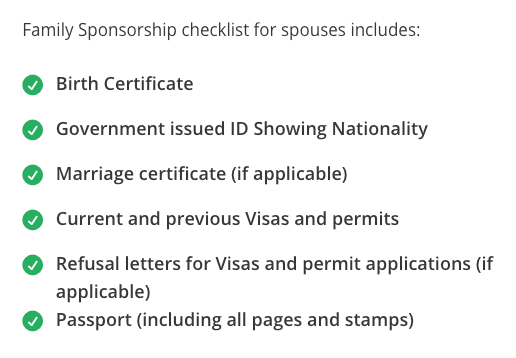 The next thing you can do to power up your content and deliver more value than other immigration attorneys is to provide checklists on your website.
People feel much more comfortable when having a set actionable steps or items needed to complete the process. It also makes them more likely to trust your firm and see you as a market authority when it comes to immigration law.
Checklists can be published as individual, stand-alone blog posts or included in other articles or guides that describe the process. They can also link to your other content and act as a conduit for sending visitors to other posts and pages on your website related to that particular immigration process that they should read and understand.
4. Write Posts on Immigration Forms
A core pillar to the content you provide on particular immigration processes are the forms that people need to fill out and submit with their application. You can link to these forms or host the current version of them directly on your website.
Writing blog posts that provide helpful information about the forms and how to fill them out will make your content shine in the eyes of your users as well as search engines, like Google. Include FAQs specifically related to the forms within your blog articles that provide further assistance on common questions or nuanced gotchas.
5. Link to Related Articles & Information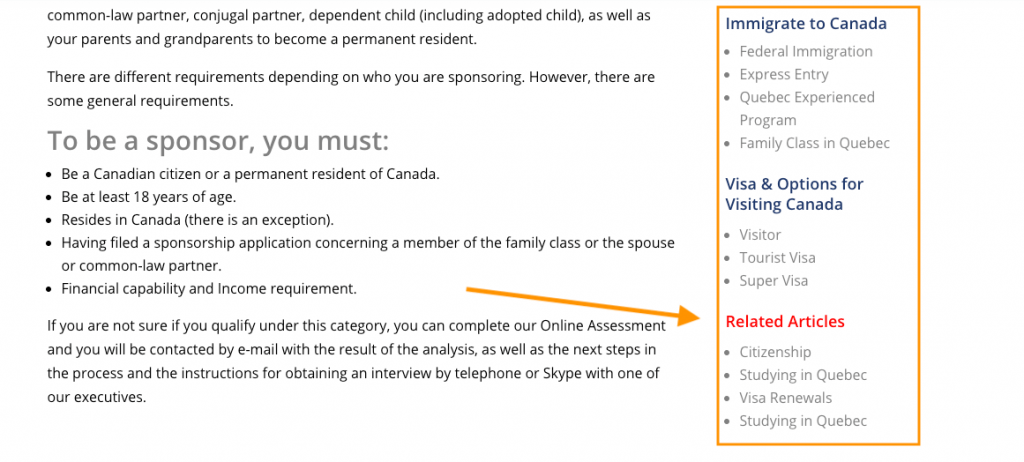 After a visitor has read a blog or article on your website, they are more likely than not to have more questions or what we call follow-up questions about their immigration and the process.
Below the main article body, include links to other related articles (in the same category) that they may want to read next on the topic. When articles are properly linked through articles and in sidebars, a rabbithole effect can be observed where people click-through to more articles, stay on site longer and develop further trust with your law firm.
This also creates excellent opportunities for them to bookmark your articles for future reference that will bring them back to your site. Even though they may not convert into a lead on your site today, building an internal linking structure that promotes behavior like bookmarking can convert a one-time into a returning visitor that will keep your firm top of mind, increasing the chances they ultimately hire you as their immigration lawyer.
6. Organize Articles into Guides
As we've already thoroughly noted in previous points, applying for immigration is a process. It can be long and arduous and will vary depending on a person's particular circumstances.
So wouldn't it be perfect if you walked your site's visitors through a series of articles that felt parallel to their immigration process?
By organizing your articles into step-by-step guides, your website users will gain a comprehensive understanding of their immigration path as well as become more likely to read your content over a long period of time and become increasingly familiar with your firm and its brand.
Use a sidebar or table of contents to link to different articles in sequential order that create your guide. At the bottom of each article you can include pagination links on your site for going to the next or previous article in the series.
7. Create Evergreen Content for Large, Permanent Topics
Evergreen content can have the largest impact and ROI, by attracting a substantial stream of new traffic to your website. These topics include a lot of the immigration topics we've discussed so far, including the guides.
The key difference between evergreen content and all other blog posts or pages – that could be on a number of immigration topics – is that your evergreen content will remain relevant and current in the long term, requiring minimal updates or modifications.
8. Write Small Posts that Answer Common Questions
For immigration lawyers just starting their own practice or developing their online web presence, it can be difficult to compete with other well-established immigration firms that have massive websites packed with immigration articles and info. While you can eventually rank for these over time as your site builds authority, you need to start with smaller topics where you can find "gaps" in the free content and blog posts available online.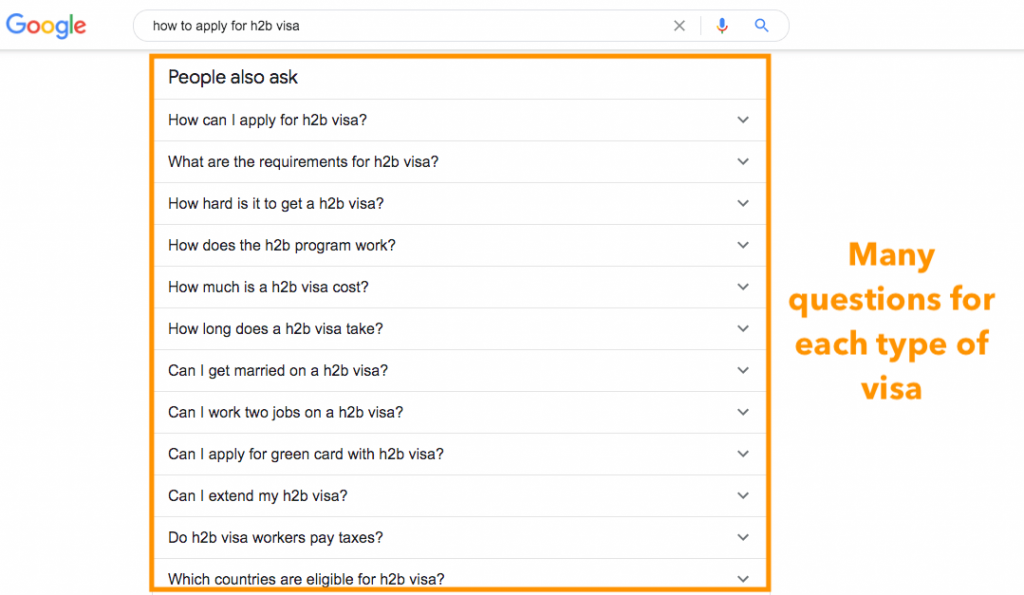 Find questions that people currently don't have sufficient information on and then provide helpful articles that respond directly to these questions. This will help you gain traffic quickly and with less competition while you build a solid foundation of valuable content for your audience over time. With some practice of researching questions and writing blog posts responding to them, you'll find there's a number of topics you can focus on that can be broken into an abundance of questions that prospective immigrants have.
9. Define the Content Categories for Your Blog


Before writing any content for your blog or website, make a list of the categories of immigration information you plan on publishing. This is important for both brainstorming blog topics as well as focusing on traffic that is most likely to give you the best return on your investment.
For instance, if you specialize in immigration for a particular state, then you will most likely want to focus on producing content that provides information specifically your locale. Another example is if you specialize in a particular subset of immigration, such as business or investor immigration.
Make it clear by defining your content's boundaries. This can be a powerful strategy for establishing your authority as a specialist in a particular area of immigration law. It also helps to focus your efforts and energy into content that is more likely to produce leads that are more qualified for the type of immigration law you practice. Your content and topics should closely match the type of clients you want to attract.
10. Create Powerful Practice Pages for Different Types of Immigration
Having core service pages that focus on promoting and selling your services is critical for any immigration lawyer's website. Practice pages represent an essential part of your evergreen content and should be linked to within your main menu, footer and sidebars.
This content will be used to drive traffic from external sources and websites, like google as well as from your own – when people find an informational post first and then click through to one of these pages through your main navigation to learn more about your professional services.
There are a hundred and one different immigration avenues and it's not always clear which is the correct way for them to apply, so make sure to structure your core practice pages in a logical manner. These pages should also link to sub-service pages, if applicable. Make it as easy as possible for your website visitors to navigate your main pages and quickly find the resources relevant to them.
11. Write about News & Recent Changes to Immigration Laws
As with most areas of law, the immigration process is a dynamic area with changes happening often. The 2020 pandemic has certainly had its impact on immigrants and the current process.
Publish posts that discuss recent changes or important news that will happen in the near future regarding immigration. Many potential clients are likely looking for this information and it makes for a great place to pitch how having a professional navigate them through the process and speed up and improve their application's success.
These articles also make for great content that attracts media attention and links to build your business' authority.
12. Create Dynamic Pages that Give Instant Evaluations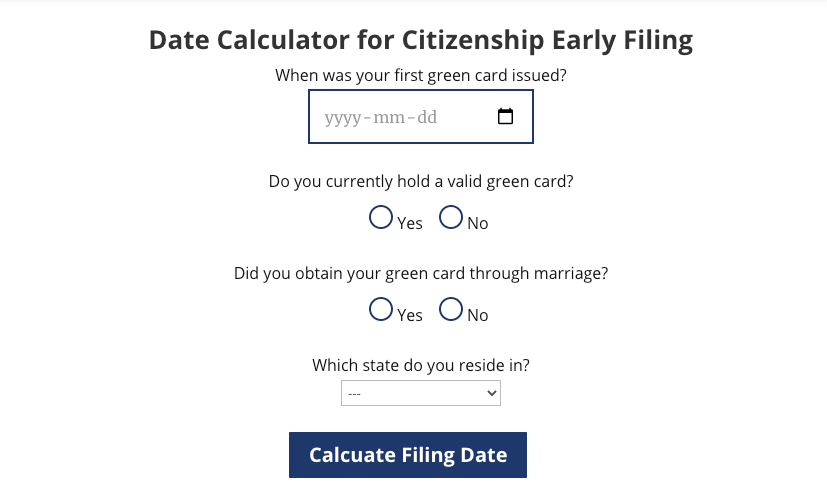 Depending on the immigration route, some parts of the process may require certain dates for filing applications as well as financial amounts for qualifying for a particular type of immigration.
You could build simple calculators that calculate income requirements for sponsorship, application fees or date for early citizenship filing based on an individual's criteria. Along with being a great interactive tool that can drive traffic, this can help your law firm's link building efforts and build authority.
13. Publish Content about Helpful Resources
A lot of the content topics and ideas we've covered so far focus on your law firm.
However, there are many topics where you can share resources that you don't have to write or that are already published by an ultimate authority such as immigration offices, bureaus and government websites. An example of this that we briefly discussed was linking to or uploading immigration forms.
You can create pages that focus on links and external resources for people to check for their particular immigration process. This makes for a great linkable or bookmark-able resource – again, bringing people back to your law firm's website. You can also write posts that focus on when and how to use these resources as well as who they apply to.