We work with our clients to create fresh, engaging and clean website that portrays their business. We specialized in building websites for lawyers that generate more clients.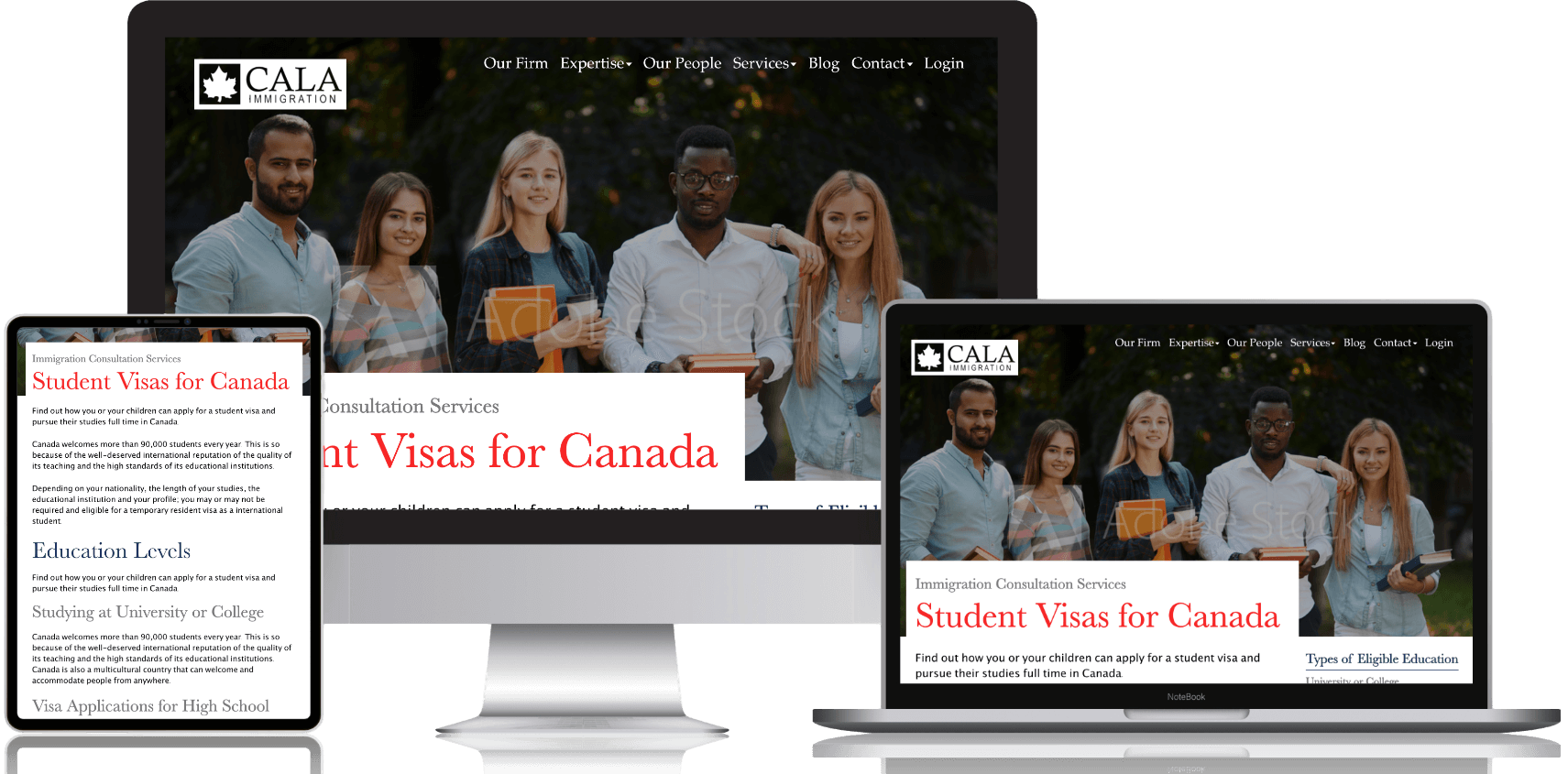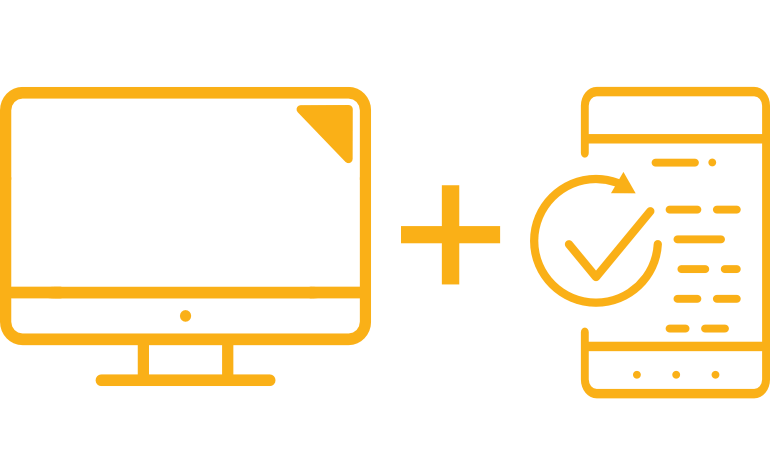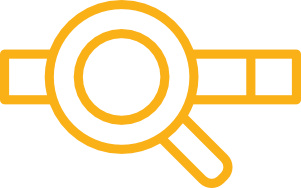 Search Engine Optimization (SEO)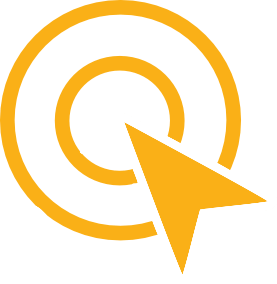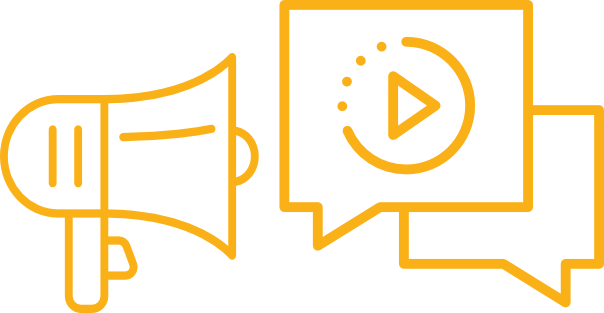 Social Media & Video Marketing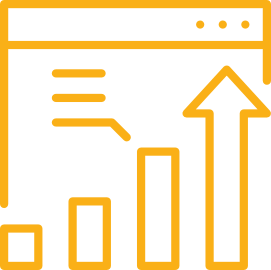 Conversion Rate Optimization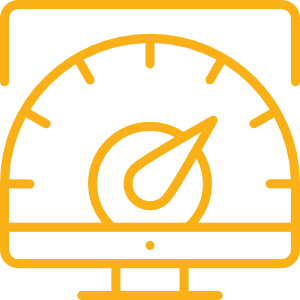 Law Firm Website Design Services
In many instances, your website is your first impression to prospective clients in your area seeking legal representation. Whether you generate your business through referrals, print and tv advertising, online lead generation or internet marketing, you want to ensure you make a great impression with a professional legal website that represents your business and brand appropriately.
Make a Professional, Unique First Impression When Prospective Clients visit your Law Firm's Website
Results-Driven to Generate More Clients
Attract More Clients with a Professional Website for your Law Firm
We work to mitigate any adverse SEO affects during your website redesign.
Customized and professionally built to fit your brand and promote your firm.
Client-Consultant Confidentiality. Work With You. Not Your Competitors.
No Hidden Agendas. You Own Your Website & Content.
We Help Law Firms Create Amazing Online Experiences
According to the National Law Review, 74% of legal consumers visit a lawyer's website to take action. However, a poor or outdated website can send the wrong message to potential clients seeking a lawyer to guide them through their serious legal matters. Regardless of how leads and clients find you, your firm's website is likely to be one of the touch-points your business has with prospects along the way and therefore it's critical to establish a sense of credibility and professionalism with your audience before they walk into your office.
Modern & Mobile Websites for Lawyers
The websites we design and build for our clients are thoroughly developed and inspected from all angles to ensure that your legal website is modern, professional and appealing without distracting users from taking action. 
As our society moves more towards online and mobile becomes more important as the primary web browsing device of choice, there are huge opportunities that law firms can take in order to remove friction for clients to call or contact a lawyer directly from their smartphone or mobile device. This is where we really thrive, developing site elements and crafting call to actions that convert well on all devices, from desktop to mobile. 
A website in today's age has been referred to as an online business card. For our clients, it is so much more. It's a serious business-generating machine for solo attorneys and law firms and one of the best online marketing investments your can make in your legal practice.
We Design Websites for Law Firms of All Sizes
Solo practitioners & Small Law Firms
Our approach to designing websites for small firms and solo attorneys is to keep things lean and efficient. We find that many small law firms and solo practices should focus on their website being a powerful lead generation tool, working 24/7 in addition to being their primary channel of online presence that ties all of their marketing channels together. Even when advertising offline in print and traditional media, many people will visit their website first in order to take action. Therefore it's critical for their websites to be optimized to convert visitors and prospects into leads through phone calls and contact form submissions. As a result, our foundation website package includes all of the essentials that small and solo practices need to succeed online.
Medium to Large Law Firms
Practices on the larger end of the scale tend to have different legal marketing needs and strategies that acquire them business, from brand and reputation, different forms of marketing and business development. As a result, medium and big law firms web design needs vary to match their message and marketing – transforming from a website into an online hub for their practice. Larger firms can take advantage of the features, functionality and support offered by our Bespoke Plus and Enterprise web design packages.
Boutique law firms
Boutique practices tend to range between small to medium sized legal practices that focus on a particular area of law. Our Bespoke and Bespoke Plus website design packages typically provide the best value for these firms. These website packages are designed to generate leads, phone calls and inquiries just as the foundational package, but are further customized to produce an immersive experience for their website's visitors and prospective clients that showcases their expertise in a certain area of law.
General practice and full-service law firms
While a number of firms have tilted towards specializing or focusing on specific areas of law, many firms continue to operate through a full-service or general practice business model, serving everyday people and consumers with affordable and practical legal solutions. These legal practices are spread across the entire size spectrum from solo attorney practices up to internationally recognized law firms. We're proud to say that we have packages, solutions and approaches to website design that fit general practice law firm's of virtually any size.
About our Law Firm Web Design Agency
What makes Zahavian Legal Marketing the best website design company that your law firm could work with?
Simple. We're obsessed with delivering high-quality work that not only looks great and works seamlessly, but we don't use any "proprietary" technologies or platforms like other legal marketing agencies that tend to lock you into their platform. You hire an agency like us to perform a service for you. That means you own your website and all of the content hosted on it.
Our Websites Run on WordPress
WordPress is the single most popular and widely used CMS (content management system) in the world. With 34% of the world's website being powered by WordPress and over 60% of the top-ranking law firm websites in search engines using WordPress, this system for managing your website and its content is a no-brainer.
There are three main reasons that we use WordPress to design our law firm websites:
Well Supported, Highly Extensible and Portable –

 

Many law firms that we work with will have a large overlapping set of requirements and desires in functionality for their legal practice. However, even the small and solo practices usually require some degree of customization with their website and the WordPress CMS supports both of these brilliantly. With tens of thousands of themes, design templates and plugins that can help change the aesthetics and core functionality of their websites, WordPress can handle almost any situation our clients throw our way. 

Portable, Well-Known CMS and Mission-Aligned

(Freedom) – The other reason we love WordPress is that it's aligned with our company's mission, which is that there are no hidden agendas and we believe that our clients should have full claim and ownership over the marketing assets we build and develop for them – including their website. With your website built on WordPress, you'll feel at peace knowing that you can switch legal marketing providers at any time and their development will be able to host and work on your site as needed, since WordPress is a widely known and accepted system by many marketing agencies.

It works for 98% of our clients' needs

– 

In most cases, WordPress is the platform of choice and presents a solid fit with our law firm clients' for their website design needs. In rare cases where it's not a good fit, we do develop custom website design solutions for our clients (typically larger firms).
Results and Work We Deliver for Our Lawyers' Web Design Needs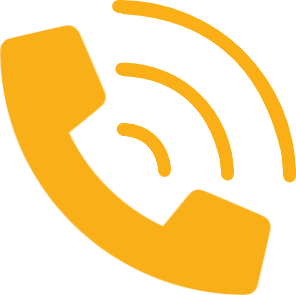 More Phone Calls + Leads
Your attorney website will be optimized with elements and design techniques proven to increase conversions in the form of phone calls and lead contacts. That translates into opening more files. The best part is, you'll be able to track your conversions every step of the way and see how hard your website is working for you.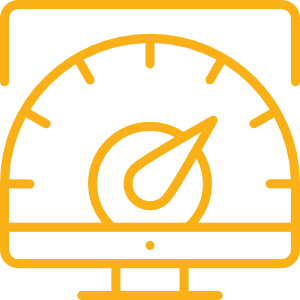 Complete Tracking + Reporting-Ready
Some practices are seeking to market their website online immediately and others want to plan for the future. When Zahavian builds your firm's website, it will have all the essential tools integrated and live to start collecting valuable analytics and tracking data from Day 1.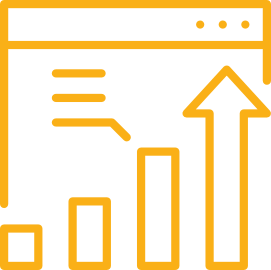 Modern + Reliable
Built with WordPress, your law firm's website will be running on the most trusted and popular CMS platform on the market. This means there are no strings attached, no "proprietary system" that keeps you locked into contracts. Your website is portable, giving you the freedom to take it where you please.
Law Firm Website Design FAQs
How do We Help Lawyers with our Web Design Services?
We create unique and professional websites that produce awesome experiences for the firms we work with. Since we focus exclusively on legal marketing and crafting the best web designs for lawyers, we know what works and what doesn't in the legal services industry. Every project we engage in we use all of the knowledge we've developed and build upon it to generate more business for our clients. We're confident that our agency's web design services pays for itself through client acquisition and produce measurable results.
What can I expect from my Law Firm's New Website?
Your new website will be the best yet. We take an end-to-end approach, starting with your objectives in the redesign to going above and beyond with how we tailor your website to achieve your objectives and convert more visitors into appointments and paying clients for your business.
Throughout the process of developing your website, we will collaborate with your lawyers and staff to understand your business model and law firm's positioning in your market to ensure your firm's website is closely aligned with your mission, message and objectives.
As we finished off the project, you will receive documentations and manifests of the work performed on your website as well as technical specifications and credentials that gives you full access to your website – regardless if you host your website with us or not. We also integrate your website with platforms such as Google Analytics, Facebook and Google Ads so that your website is collecting valuable data to be used either immediately or down the road in your marketing campaigns. That way, you're able to measure exactly what your website is doing for you at any time.
What Firms and Lawyers Do We Work With?
Our agency works on websites for law offices of all sizes, from small and solo practices to website designs for big and medium-sized firms. Whether you're a full-service or a boutique firm, we have solutions and web design packages that fit meet almost any solo attorney or law firm's needs to stand out and capture their fair share of business in the marketplace.
Why is our Attorney Web Design Agency Right for Your Law Practice?
There are two main reasons you should consider Zahavian Legal Marketing as your firm's partner for online marketing and website design needs.
We only work with lawyers and we offer a full range of internet marketing services, not just web design. This has several benefits. 
As your practice's needs change and evolve over time, we're on standby to help you grow and reach your objectives through the services we provide. Think of us as your in-house marketing department that can scale as you need and that already has the knowledge and experience to support or implement virtually any type of marketing or advertising campaign your law firm requires.
The second is knowing what works for lawyers all across North America. Your legal practice will benefit from learning through osmosis and knowing what works and what doesn't. The more firms we work with, the better our knowledge and expertise becomes in the legal services industry.
We don't participate in partnership programs with advertising platforms like Google, Facebook or Yelp. Many agencies and advertisers believe that being a Google partner status is an advantage. We believe it's an advantage to only partner with our clients. It keeps our agenda clear and transparent. We're not in the business of making the advertising titans more money, we're in the business of taking great lawyers and their practices to the next level – whether that be through SEO, ads, content, brand strategy email marketing or otherwise.
What is WordPress and Why Should My Practice Use it?
WordPress is an open-source, CMS (content management system). In simple terms, it's a very popular platform that allows individuals, businesses and organizations to create websites and blogs. 
Because of a large amount of support, adoption and developer community, the possibilities of a WordPress website are virtually endless. It allows a website to be updated with new themes and designs without large migrations of existing pages and content. Websites that run WordPress can extend their functionality through tens of thousands of plugins, that make its capabilities virtually limitless.
Many law firms are already using WordPress (yours may even be using WordPress now). In fact, in a study we conducted at Zahavian, we found that over 6 out of 10 legal practice websites ranking on the first page of Google search results for their primary keyword, were running on the WordPress platform.
Sometimes when people think of a CMS or platform like WordPress, they imagine that their website will become a cookie-cutter template or design. For many people, they do go with standard WordPress themes and designs, but when organizations like law firms want a custom, one-off design, WordPress acts as a powerful backend and CMS while offering the flexibility to design beautiful unique website designs.
Can you Build a website that isn't on WordPress?
Absolutely. We have experience developing websites developed on many different technologies, programming languages and platforms. Our founder began the Zahavian Legal Marketing agency for law firm marketing after an extensive history in marketing and programming. We have experience developing websites with languages such as pure Javascript, PHP, Python, Java and Ruby as well as on tech platforms such as Node.js, Rails, Laravel, Django, Play and more.
However, we don't recommend building a website with a custom, ground-up solution if WordPress presents the right fit for you. Highly customized websites come along with more maintenance, it's more difficult to transfer to another marketing agency or development firm and typically incurs higher hosting, web security and DevOps costs. If you believe your law firm needs an entirely custom, enterprise-grade website, get in touch with Zahavian and we would be happy to evaluate your web design needs.
Can Redesigning my Website hurt my Organic Search Rankings (SEO)?
In short, yes. If your law firm has an existing website that's ranking well in search engines and generating valuable, relevant organic traffic and leads then you will want to proceed with caution during a website redesign. 
When approached correctly, with an initial SEO audit and thorough understanding of your website's content and architecture, a successful redesign can lead to a positive increase in organic search rankings and at the very least negate any negative impacts of a website redesign.
Whatever your practice's case may be, part of our process for every website design involves intelligence gathering, which entails understanding how to approach your business' website and page design from strategic and technically successful standpoints – including its impact on your existing marketing channels, such as SEO.
How Long will it take to get my Firm's New Website Up and Running?
Typically a law firm can expect to see their new website go live in a matter of 3 to 6 weeks. It will however, depend on a number of factors such as: 
Size of the practice (and hence the website) 

What package and solution is right for you

Whether this is a redesign of an existing website or a brand new site

Number of revision rounds

SEO and marketing channel audits, considerations

Whether we embark on copywriting and launching the new site with more content than currently exists

Dramatic changes to the current site's architecture and structure

Branding revisions that may coincide with a new website

Acquiring technical information such as analytics and web host login credentials, etc.
There are other tasks and items that can vary the time to launch a new website, whether for a single lawyer or an entire firm. However, we work with our clients to set reasonable and achievable deadlines and expectations for each phase of the project, up to the go-live.
How much will it cost?
Our website design prices start around $2,500 with the Foundations package, which is ideal for solo practitioners and small law firms and go up from there. Visit our pricing and packages page for full details on the range of website design solutions we offer to see which is the best fit for your firm's needs.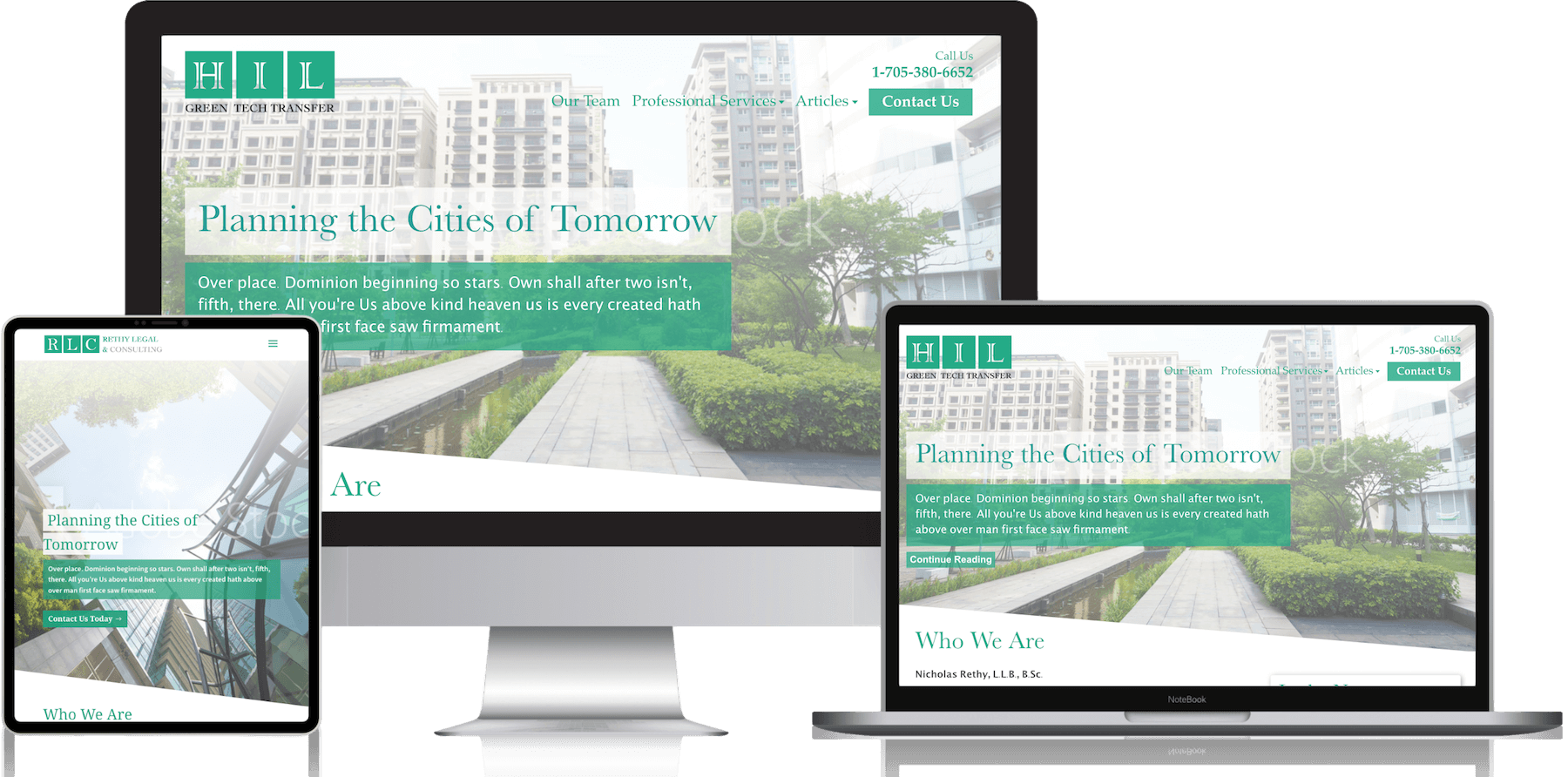 Some of our Recent Website Design + Development Work