Our Legal

Marketing Portfolio
At Zahavian Legal Marketing, we have a singular focus: to produce outstanding results for the attorneys and law firms we work with. Don't just take our word for it.
Browse some of the amazing results we've delivered for our clients, and how we don't just handle their "marketing", but generate more qualified leads that turn into paying clients and have lawyers opening new files every single month.
12 MVA + Disability Leads per Month from AdWords
| | |
| --- | --- |
| Timeline | 6 Months |
| Conversion Rate (CVR) | 26.3% |
| Cost per Qualified Lead (CPQL) | $221.56 |
| Click-through Rate (CTR) | 6.42% |
Campaign Objective – A senior partner at a small, general practice law firm was seeking to open more files in their Civil litigation practice. They mainly focused on motor vehicle accidents and disability denial cases. Seeking to attract another 4-5 cases per month in this area, they engaged our services to generate 10-15 more leads per month for their practice without breaking the bank.

Campaign Results – At a pre-discussed budget and understanding the client's economics for how much they were willing to spend to sign up a new client, we took a conservative approach to their MVA and disability client generation campaign. Within 45 days the client was seeing significant results and we had reached our mature KPIs by month 3, generating them 12 qualified leads per month on average at a cost per lead of $221.56.
306% Increase in Organic Search Traffic in 6 Months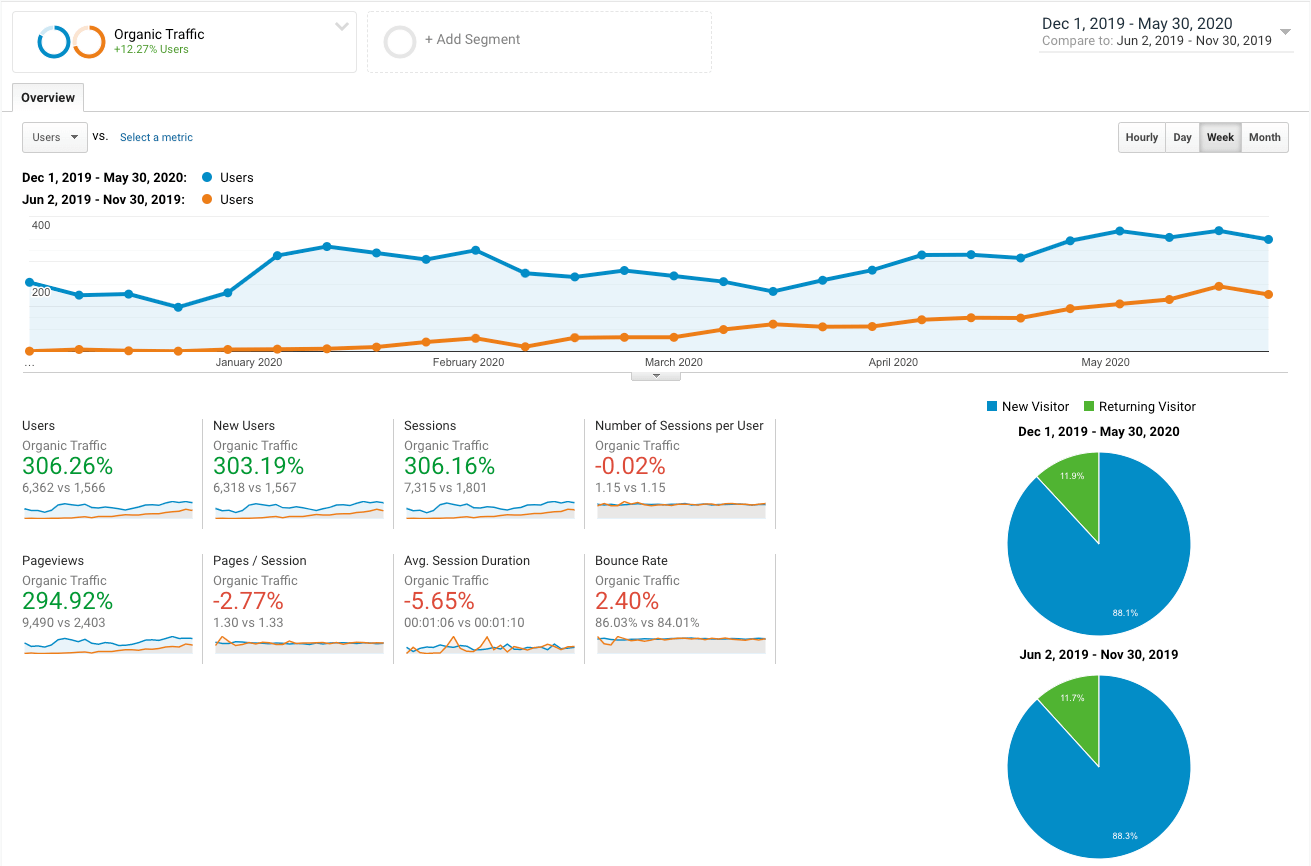 Zahavian Legal Marketing was able to grow this B2B legal services website in a highly competitive market from only double digits in visitors per week to around 500 visitors per week in less than 1 year with a highly targeted attorney SEO strategy. As seen in the analytics report images, the website increased its traffic to 6,362 organic search visitors in the more recent 6-month period from only 1,566 visitors in the previous 6-month period (an increase of 306.26% in traffic from SEO efforts).
The website is ranking in the top 10 results on page 1 for 50 of its target Keywords and has more than 20 of those keywords occupying a position within the top 5 results. We expect to see more results for our client's project from both past efforts that have yet to reach maturity in terms ROI for site growth as well as current and future campaigns to further develop the site's authority.
252% Increase in Online Leads
A general practice law firm of 6 lawyers was seeking to expand its business and increase the number of files being opened on a monthly basis. While the firm positioned itself as a full-service law firm, their main areas of practice were family law, wills and estate planning, civil litigation, business and criminal defense. After working with Zahavian Legal Marketing to improve their internet marketing results, they experienced a 65% increase in leads from online sources within 6 months and an additional 113% increase 12 months later, yielding an annualized total of over 110 leads per month in 2019.
| | |
| --- | --- |
| Monthly Results (2019 Avg.) | +110 Leads per Month |
| Agg. Conversion Rate (CVR) | 15.66% |
| 2018 YoY Client Growth – Online | 65.2% |
| 2019 YoY Client Growth – Online | 113.6% |
| Practice Areas | Wills, Real Estate, Business Law, Criminal Defense, Civil Litigation and Family Law |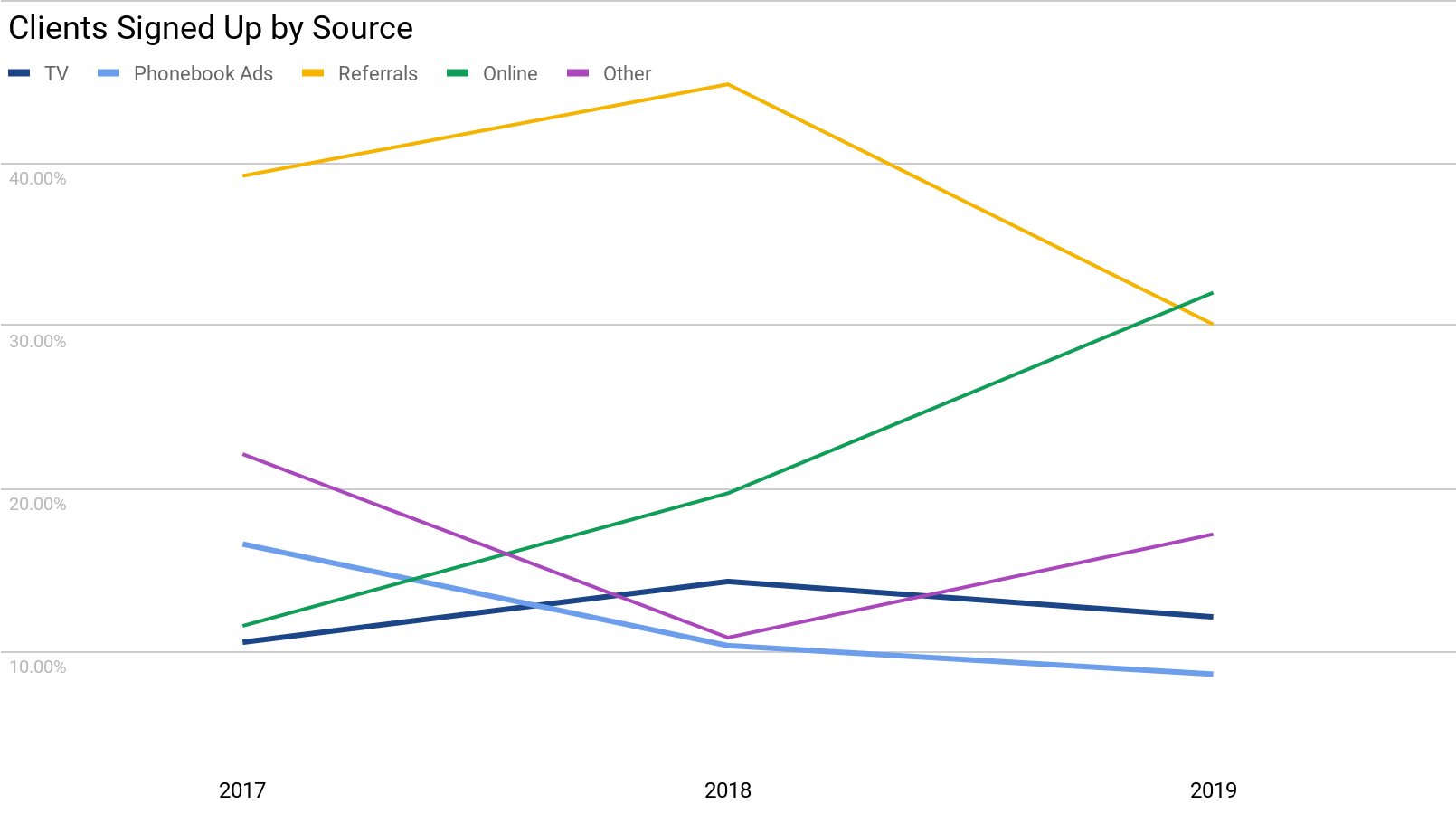 2019 Quarter-over-Quarter Growth
| | | | | |
| --- | --- | --- | --- | --- |
| | Q1 '19 | Q2 '19 | Q3 '19 | Q4 '19 |
| Total Leads | 299 | 338 | 367 | 411 |
| Leads / Month | 99 | 113 | 122 | 137 |
| Net Change (%) | – | +13.0% | +7.9% | +11.9% |
36x Traffic in 6 Months over Previous Period
Keywords Ranking on Page 1 of Google
| | | | |
| --- | --- | --- | --- |
| 1st Pos | Top 3 | Top 5 | Top 10 |
| 23 | 31 | 76 | 415 |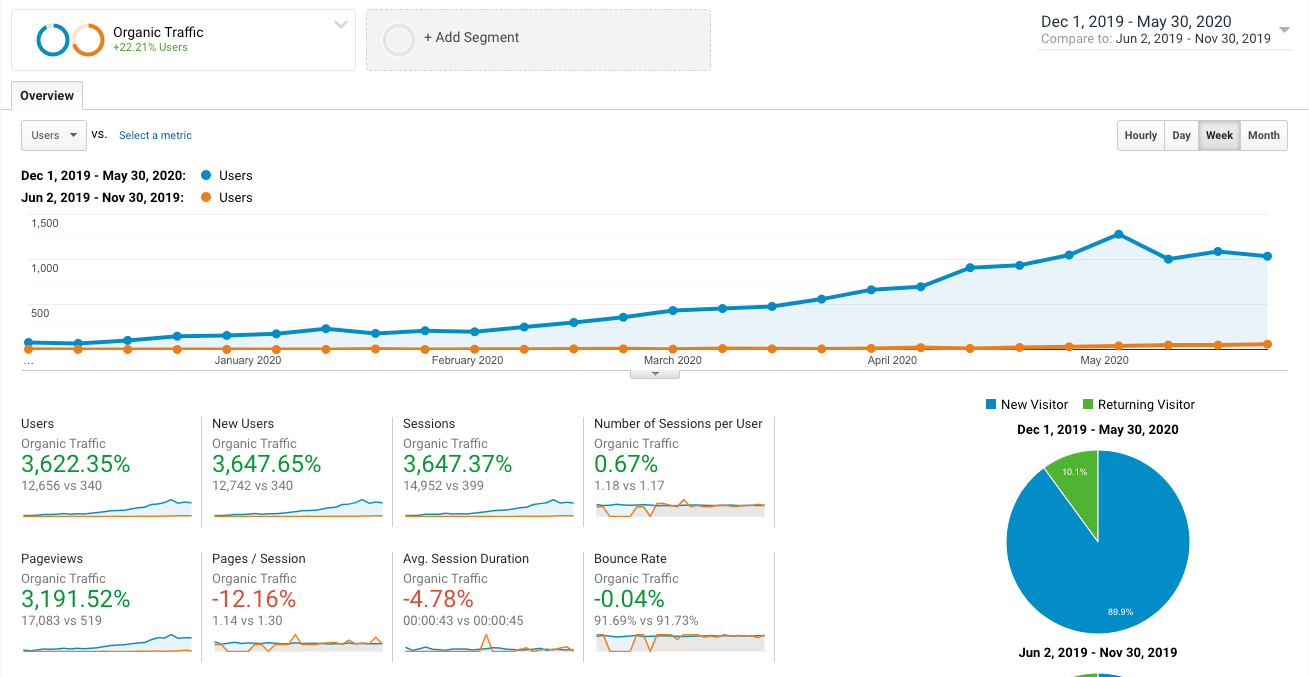 | | | |
| --- | --- | --- |
| Month | Organic Users | Net Change |
| December 2019 | 443 | – |
| January 2020 | 843 | +90.3% |
| February 2020 | 1123 | +33.2% |
| March 2020 | 2172 | +93.4% |
| April 2020 | 3590 | +65.3% |
| May 2020 | 4758 | +32.5% |
Zahavian Legal Marketing assisted this client in starting their website from scratch in May 2019. With a primary focus on search engine optimization and content marketing, we were able to generate over 12,000 visitors in the span of 12 months from a brand new website from Organic Search (unpaid) alone. Every subsequent month generated more organic traffic than the previous and as of May 2020, the site generated over 4,700 users.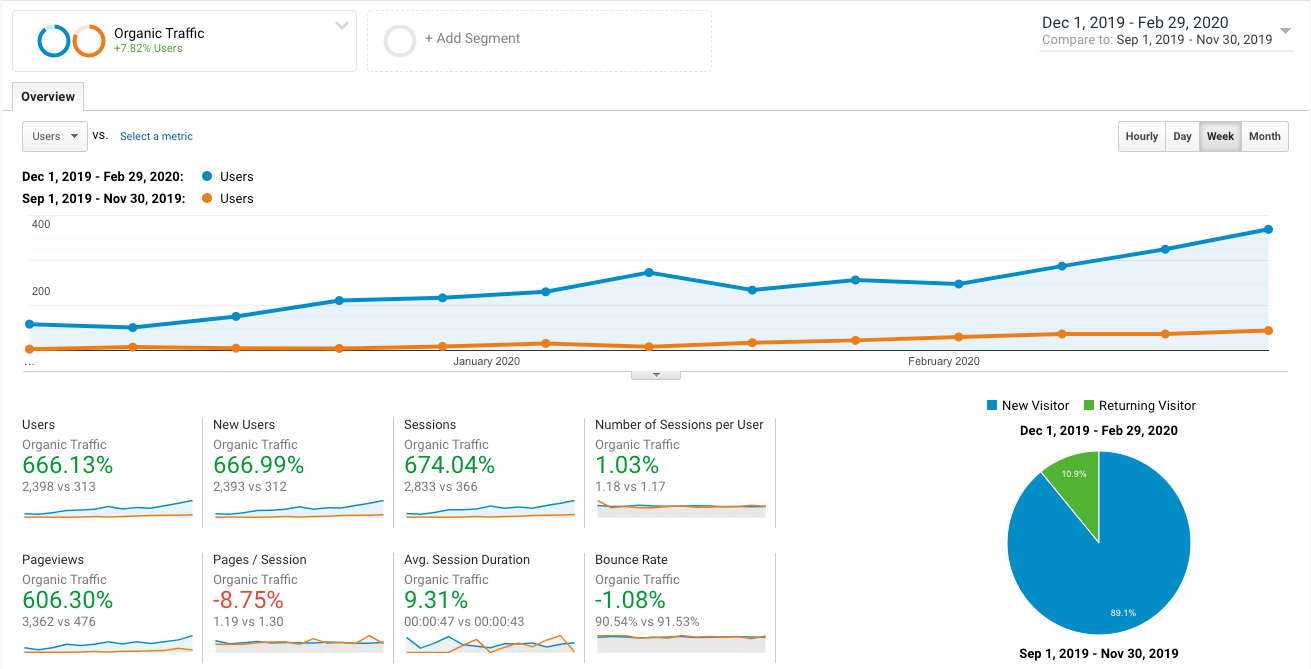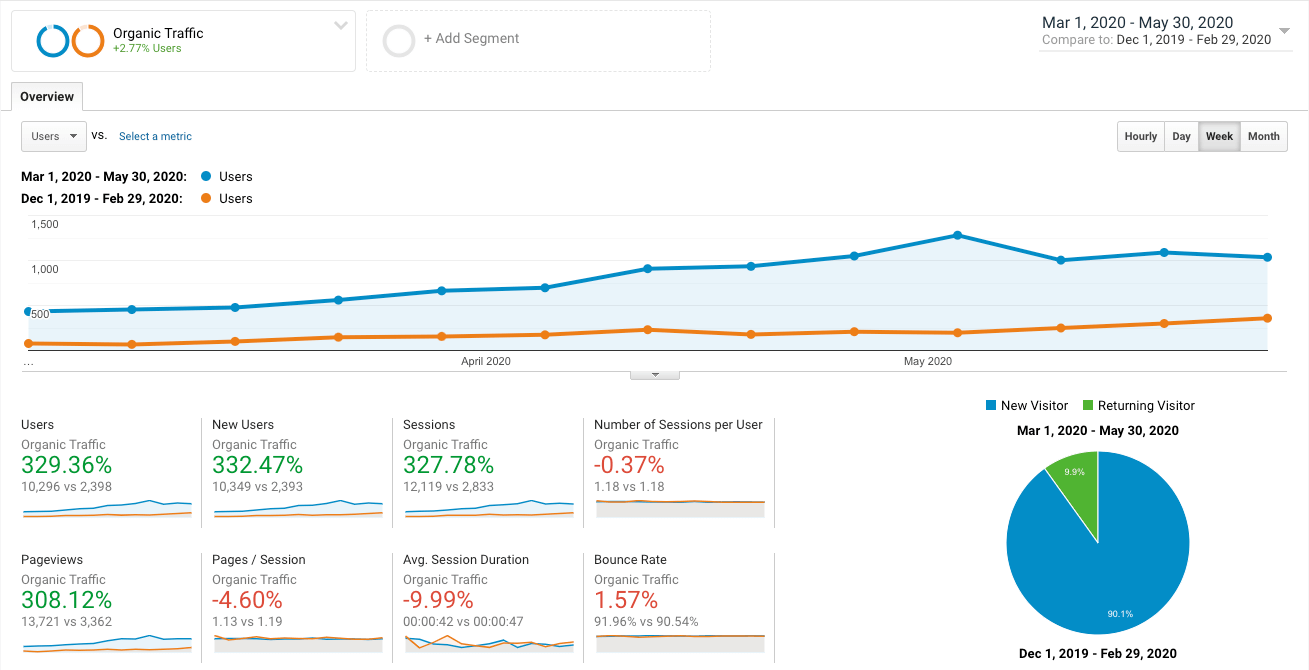 We work with law firms and solo practitioners of varying sizes. This small law firm with 3 offices was seeking to open more files in their remote office locations. They primarily relied on advertising in the phonebook, small local advertising campaigns and referrals to generate more business. Looking for a cost effective way to boost business, they engaged Zahavian Legal Marketing Inc. to help with their law firm's internet marketing strategy.
After reviewing the options, they opted for Organic search engine marketing. They began to see their keywords' rankings climb to page 1 within 3 months and, within 6 months, a significant and steady source of new clients were being signed up. After a full 12 months of working with them, we compiled the data which showed that Zahavian Legal Marketing was able to drive on average, more than 60 new leads per month from phone calls and lead forms via their website. They now enjoy a predictable new stream of leads and are able to consistently sign up more clients every single month.
Keywords Ranking on Page 1 of Google
| | | |
| --- | --- | --- |
| Top 3 | Top 5 | Top 10 |
| +25 | +35 | +50 |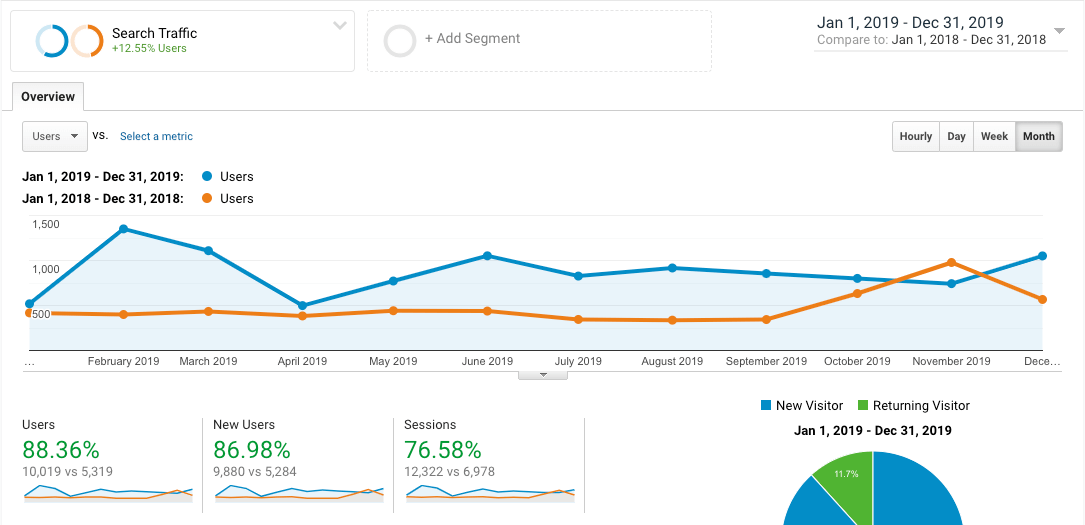 | | |
| --- | --- |
| Website Calls & Form Leads  | +60 per Month |
| Agg. Conversion Rate (CVR) | 5.48% |
| Organic Traffic Increase YoY | 88% |
Optimizing Display Ads Campaigns: 256% Decrease in $/Conversion
Staying ahead of the curve is what protects and preserves strong results in generating clients for law firms in the long run. Over the course of several months, Zahavian Legal Marketing created and managed multiple display ad campaigns for a client to find optimal target parameters.
The first campaign was fairly standard in terms of configuration for a local-market law firm's advertising. This is referred to below as the standard or benchmark campaign. It targeted people based on location and broad keyword topics. The second audience was composed of 11 custom audiences.
Both campaigns used the exact same ad creative, bidding strategies and geo-targeting settings. The sole difference was the composition of the audience targeting.
| | | |
| --- | --- | --- |
| | Benchmark | Optimized |
| Cost per Action | $80.03 | $31.25 |
| ROAS | 156% | 416% |
| Cost per Lead | $160.07 | $52.04 |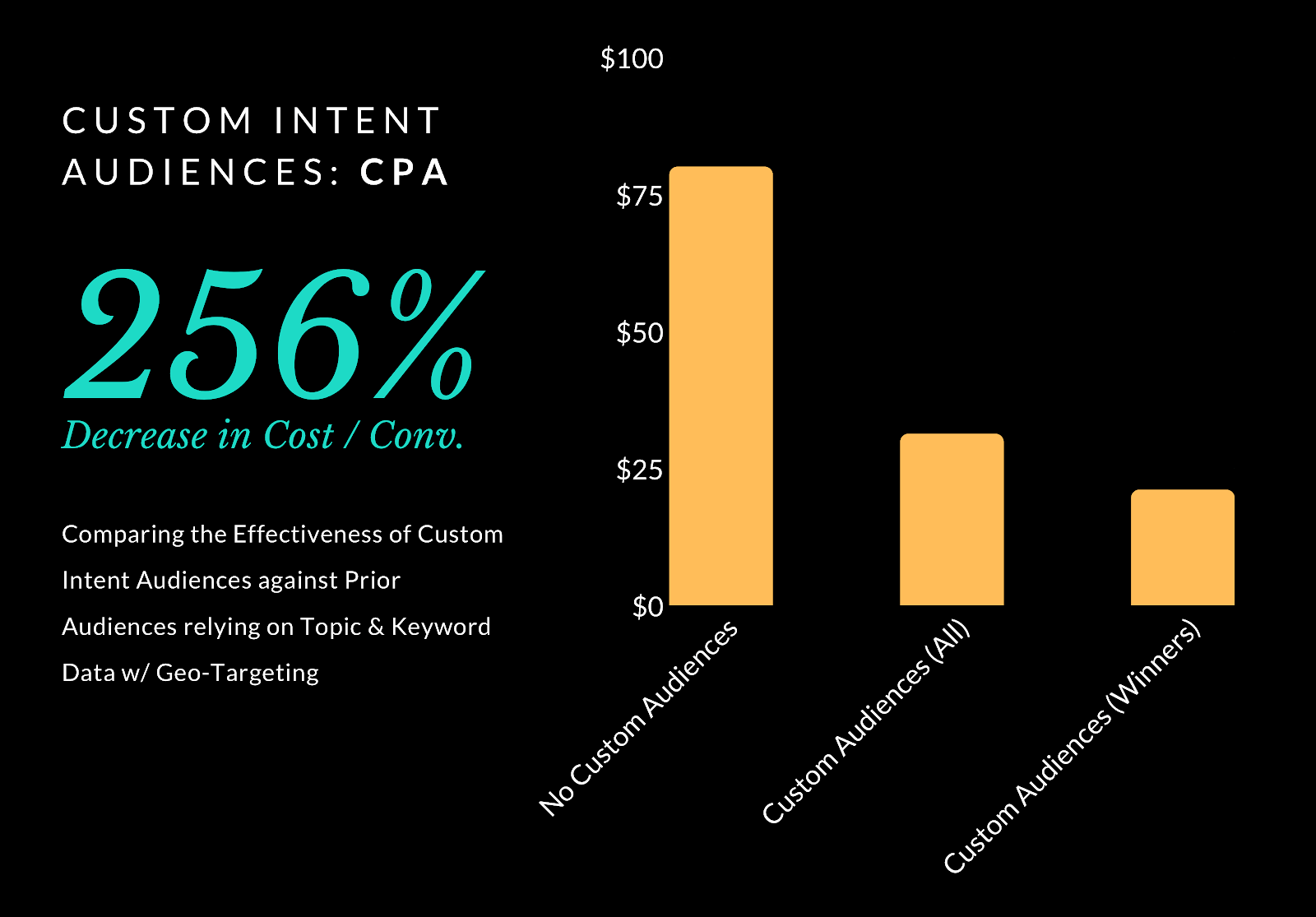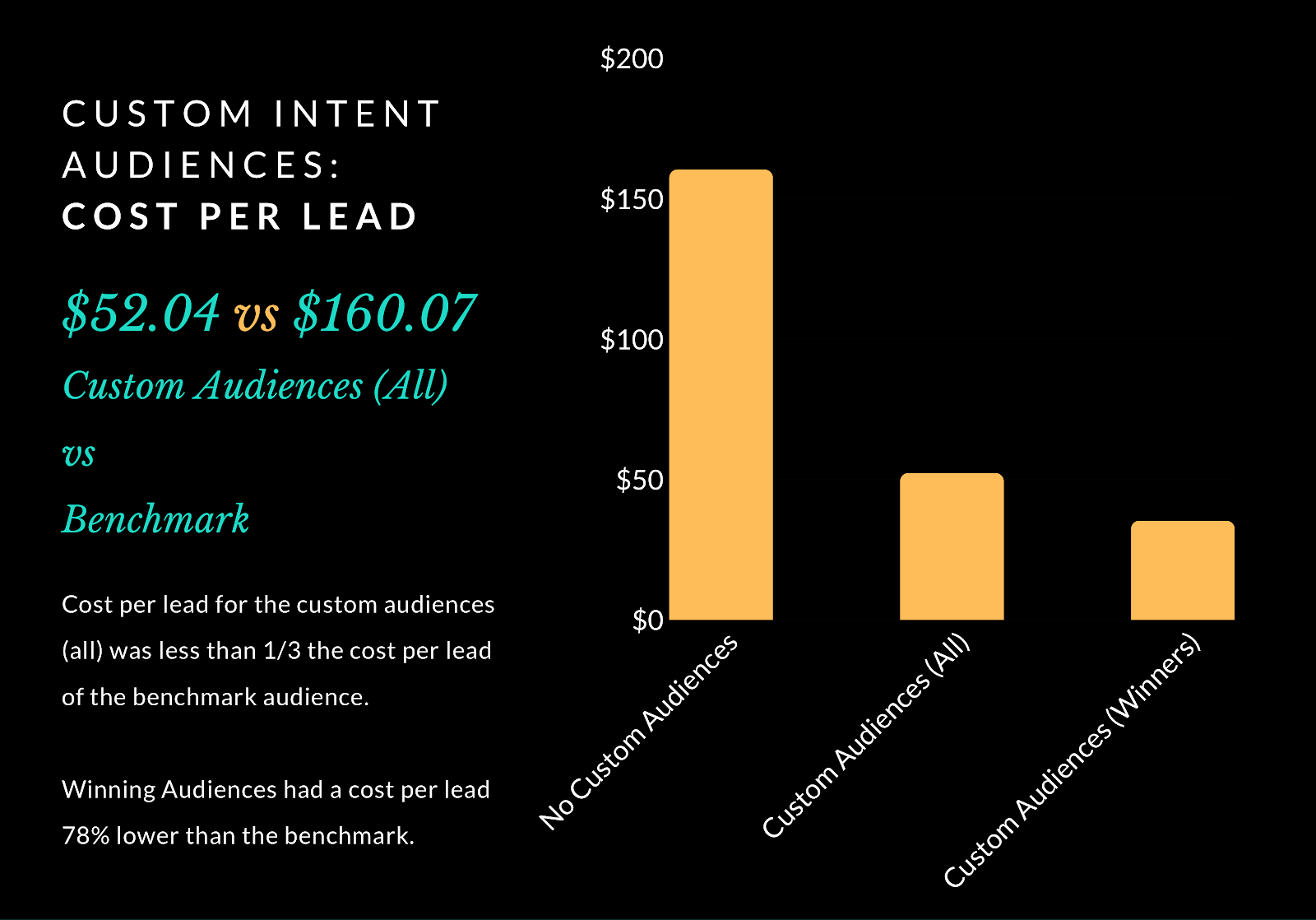 750% Increase in Personal Injury Leads
This client already had a Google AdWords campaign in place, however was not receiving acceptable results from their Google Search Ads campaign. When we started working with them on this campaign, our view was that the performance could be dramatically improved while reducing their average cost of $825 per conversion.
Within several weeks, we were able to turn their results around without increasing their marketing budget or monthly ad spend and increased the number of meaningful conversions (phone calls and emails via their website's contact form) by 750%. This substantial result was generated by significantly reducing the cost-per-click (43.38% decrease in $ CPC) and increasing their conversion rate by 388% in the same period.
| | Before | After |
| --- | --- | --- |
| Cost per Conversion | $825 | $95.64 |
| Cost per Click | $53.23 | $30.14 |
| Conversion Rate | 6.45% | 31.5% |
| Increase in Conversions | -% | 750% |
30+ Leads / Month from FB Ads
Our client, a small law firm with approximately 10 staff members, wanted to increase the number of new cases they were opening each month in several areas of practice. They were used to conventional forms of advertising, such as YellowPages and other forms of local, offline advertising. The firm had been spending tens of thousands of dollars per year on advertising locally and in the phone book with inconsistent and decreasing results on an annual basis.  
The firm was actively advertising on Facebook. However, they were not seeing much in the way of results from their activities. After inspecting their business account, we reached the conclusion that there were several issues that were preventing the firm from seeing the results they expected from their Facebook Ads:

Low budget vs. High CPL: The budget allocated for Facebook ads was below our recommended threshold. Combined with a high cost per lead of $171.26 and only generating several leads per month, the campaign ran out of budget before being able to properly measure success.
Not enough Leads to see significant results: One of the primary issues to understand when dealing with an undersized budget, as well as a high cost per lead, is the inability to generate enough leads in order to generate an adequate amount of qualified leads and appointments. Many leads are not qualified and even those that are, do not necessarily turn into paying clients after an initial consultation. In order to see a strong ROI, a minimum volume of leads is required to see such a campaign work.
Results
Zahavian was able to generate over 30 new leads per month with FB ads at a significantly reduced cost per lead. We worked with the client to manage everything from the campaign setup to copywriting, ad creative, client personas, audience targeting, funnel and landing page development, optimization and more.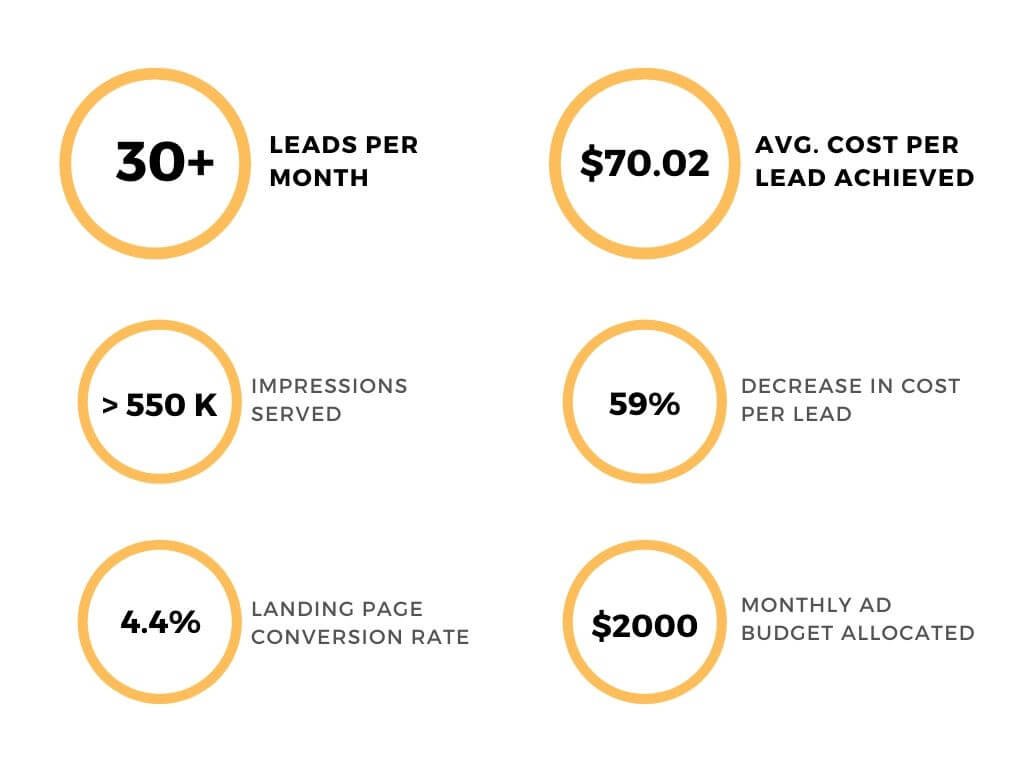 Local SEO for Lawyers
One of the most competitive industries in Local Search Engine Optimization is the legal industry. Law firms tend to change large fees for their services and therefore compete with each other with large marketing budgets in order to gain the upper advantage over competitor in their target areas of service. 
Take a look at the results we achieved for this Kimball Law for their target areas and how many times we got them ranking on the first page of Google for their keywords. 
24 Family Law Leads / Month
Problem: Client needed more family law appointments as soon as possible.
Solution: Setup, Launch and Manage Search Engine Marketing Campaigns (Google AdWords) to generate appointments and signing up clients quickly. Combine PPC and SEO efforts to boost campaign results, align efforts to a singular-result (more clients) and build an organic marketing channel that would generate a steady stream of new clients in the long run. These results only reflect the return from the PPC campaign alone.
Client Onboarding Period: 7 days

Campaign Setup Period: 3 days

Campaign Launch: 1st Lead within 2 days of Campaign Launch (Day 11 from Initial Engagement)
| | Test & Monitor | Stage 1 Optimization |
| --- | --- | --- |
| Conversion Rate | 6.03% | 10.59% |
| CPC | $4.01 | $3.88 |
| Click-through Rate | 9.10% | 11.51% |
| Cost per Lead | $81.52 | $39.78 |
Period 1: Test & Monitor Campaign KPIs for 14 days. This is a campaign viability incubation period, ensuring that the KPIs and 

Period 2: Stage 1 Optimization was applied, including Ad optimization, keyword optimization and Ad Rank improvements. By the end of 30 days of running the campaign, the client was receiving 24 leads per month, specifically for family law matters via phone calls and website form submissions.
It is with enthusiasm that I recommend the professional services of Zahavian Marketing. I have benefited from their services for the past months and I am fully satisfied not only with their guidance and professionalism but also for their commitment and accomplishments in building a new website for my company. Jared has a way to make things easier and simpler. He has lots of knowledge and finds the best solution in a short time to bring great results. He focused on our objective and brought ideas and results!
I am very pleased with the work done by Zahavian Legal Marketing. They were responsive, easy to work with, and attentive to the specific needs of my practice. Most importantly, they provided well informed and professional advice not only on the website's design and function, but on maximizing the potential for digital marketing and visibility. I would recommend Zahavian Legal Marketing to any firm looking to create or enhance their digital presence.
I cannot stress how satisfied I am with Jared and the work he has completed for me. Not only did he know exactly what I wanted, but he improved it, in the process. I have worked with countless designers and marketers and have never seen anyone like him.
Jared is very knowledgeable and enthusiastic. I have definitely noticed an increase in our website traffic since engaging his services. The increase in traffic has resulted in a direct increase in clients.
Jared was a pleasure to work with. He rapidly tackled a problem that three developers failed to sort before, he did that rapidly and was extremely courteous. I won't hesitate to work with him again.
Nobody

Cares about Your Law Firm as Much as You Do
… Except for Us.
If you want to start working with a legal marketing agency that you can trust, has your best interests in mind and produces a consistent stream of new leads in your primary areas of practice every single month with predictability, then get in touch with a marketing strategist at Zahavian Legal Marketing.
Stop trying to push that boulder up the hill.
Book a call to see how you can build a law firm that starts working for you.
Focus on growing and building your firm, practicing law and producing amazing results for your clients.
Let us worry about where tomorrow's phone calls are coming from.