Copywriting & Content Marketing for Lawyers
We create high quality web content for law firms. Improve your site's ranking and get  more visitors each month by enhancing your content! High quality content will help your firm to draw more relevant traffic to your site and your practice. If you already have a good design let us help you with your content, so that way you will give your audience the information they need to choose you as their first option.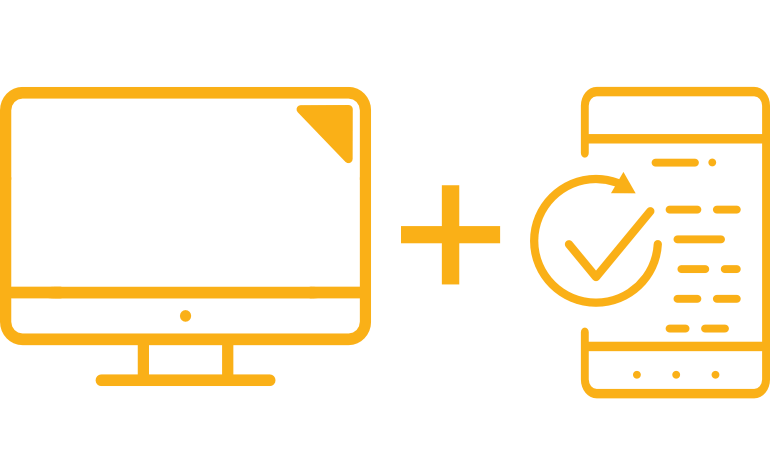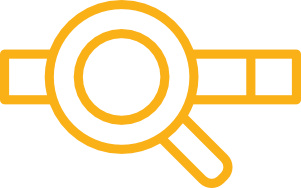 Search Engine Optimization (SEO)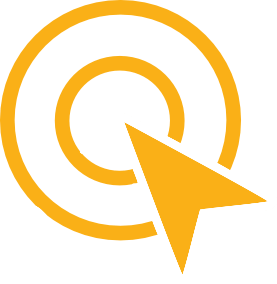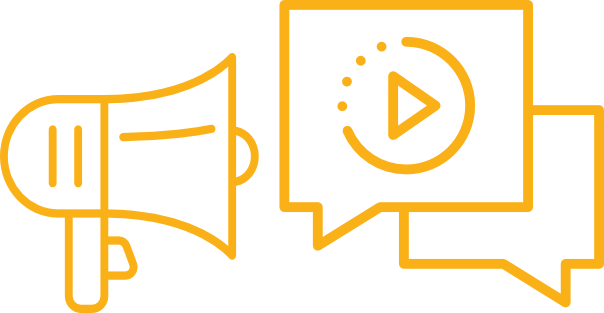 Social Media & Video Marketing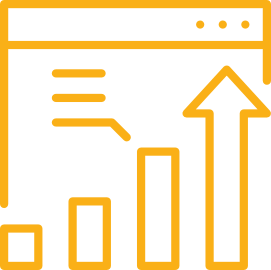 Conversion Rate Optimization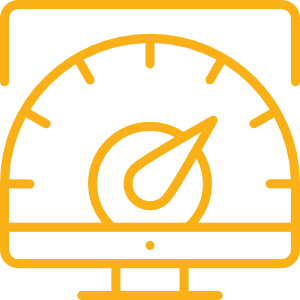 Copywriting & Content Marketing Services for Lawyers
As a lawyer, you work on cases and legal matters for your clients and their best interests. Many legal professionals don't have enough time to do their marketing, although they know it's important. One of the most time-consuming tasks with a well-rounded, online marketing strategy for law firms is content marketing. Creating content and great copy for your practice's website is critical if you want your website and pages to rank higher in the search engine results.
Attorneys and law firms partner with us when they need a dedicated, reliable team that can write copy and market their firm's web content. We work with highly-trained writers that were formerly legal professionals such as lawyers, case managers and law school graduates. If your law firm is seeking to outsource it's writing, blogging and content marketing, then choose a legal marketing agency that writes high-quality copy for your webpages and articles that are compliant with the laws in the states and municipalities that your firm markets to and practices law in.
Capture Leads at Every Stage of Your Law Firm's Marketing Funnel with Content Marketing
Everyday, there are people online, in your area looking for an attorney or law office like yours that can help them with their legal matters. Implement a powerful content marketing strategy to win over the minds of potential clients at every phase of the funnel.
According to Search Engine Land, In 2000, there were 14 billion Google searches performed per year whereas in 2016 that number was estimated to be above 2 trillion.
Just like any other good or services available in the market, consumers research their upcoming purchases using search engines. They search to compare and evaluate goods and services, learn more about the product offerings, including features and benefits. The same things happens in the legal industry, with people performing research regarding their legal matters right from the comfort of their home, using a computer or smartphone using free resources they find online.
Transform your Legal Marketing Strategy with Content
Your law firm can participate and start attracting new clients through your content. Law firms that blog and create content on a regular basis outrank and attract over 15 times the number of visitors that law firm websites that don't blog. That represents a massive growth opportunity for your law firm in addition to developing a top-performing marketing channel for new cases and revenue. Using blogging and content marketing, your practice will develop a pipeline of new leads.
We Help You Develop a Customized Content Marketing Plan for your Law Firm
We provide support for end-to-end content marketing strategies and support so that you can distribute your content in a number of different formats and mediums including:
Website page content

Legal blogging and articles

Sharing content on social media

Producing and scripting video content

Newsletters

Email Marketing

Infographics

Search engine optimization

Gated content and lead magnets
If your law firm requires additional support collaborating with other advertising partners for flyers and other marketing materials, we can support you hourly with copywriting and design services to make sure your brand, messaging and content is consistent and made to order.
Why Choose Zahavian for your Copywriting and Content Marketing?
Zahavian Legal Marketing has the experience to help your law firm grow and expand its top-performing marketing channels with content marketing and professional copywriting services to support your SEO and marketing material needs. There are a few main reasons to choose our agency and use our services to handle all your content and copywriting requirements.
1. Flexible. Full-Service at Flat Rates
We're ready to support your writing and marketing needs, whether you choose a package and engage our services on a recurring basis or require hourly work for a one-time project. Zahavian has you covered with flat hourly rate prices and top-shelf content that will fortify your firm's professional image with every sentence and paragraph.
2. End-to-End Strategic Development
We lay out the best options for your practice based on your objectives for your content marketing. Some law firms want to build new channels with predictable, consistent streams of new clients. Others want to boost their business by tapping into their referral network. Whatever your law firm is focused on achieving, we will present the best opportunities most aligned with your needs and goals.
3. We Build Pipeline for new Business. Today and Tomorrow.
We don't just write and market content on behalf of your law firm. We're 100% focused on producing a strong ROI for your legal content marketing investment. That means every service we offer for our clients is carefully designed to produce leads and increase revenue at a cost-effective rate via one source or another.
High Quality Web and Blog Content
When you're working on a project, whether digital or print media, it's normal for you to invest a lot of resources that translate into time and money. A few areas where we frequently see this is in designing and launching new sites and media production such as blogging and video creation.
Although the design and graphical elements are important parts of your project, you should not forget the most vital component to pay attention to: your content!
Your Content Matters
So why is the content so important? Fist of all, because it's the bridge between you and your audience. It's what helps you convey your message and image: What makes you unique? Why should they trust you? Why are you the authority?
Furthermore, high quality content will prove as a solid pillar in improving your rankings in Search Engines like Google and you will get more traffic and a bigger audience.
Results and Work We Deliver for Our Lawyers' Internet Marketing Needs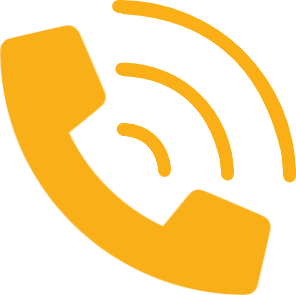 More Phone Calls + Leads
Your attorney website will be optimized with elements and design techniques proven to increase conversions in the form of phone calls and lead contacts. That translates into opening more files. The best part is, you'll be able to track your conversions every step of the way and see how hard your website is working for you.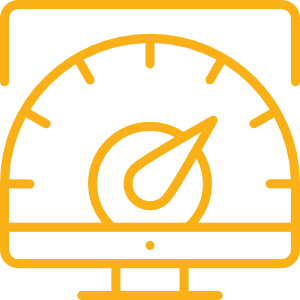 Complete Tracking + Reporting-Ready
Some practices are seeking to market their website online immediately and others want to plan for the future. When Zahavian builds your firm's website, it will have all the essential tools integrated and live to start collecting valuable analytics and tracking data from Day 1.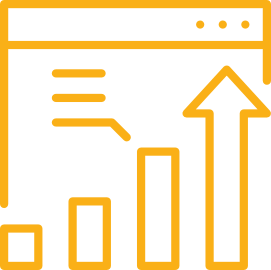 Modern + Reliable
Built with WordPress, your law firm's website will be running on the most trusted and popular CMS platform on the market. This means there are no strings attached, no "proprietary system" that keeps you locked into contracts. Your website is portable, giving you the freedom to take it where you please.
FAQs on Content Marketing for Lawyers
How often should I blog?
At least once per month. The top-ranking law firm websites that pull in the most traffic are blogging at least one per month and many of them publish new content multiple times per month. More importantly than the frequency of publishing is the value and depth of the content. Some articles can be explained in 800 words while others may take 2,500 words. The content should be sized to the topic, not necessarily to meet a monthly quota. 
There are many different questions and queries that people are searching for regarding their legal matters. Therefore, from an ideation and topic selection perspective, there are no real limitations on the number of topics your law firm could write about.
What makes good legal content?
Legal content should engage the readers and inform them about their legal matters. Content produced on legal topics and the law can be challenging for a number of reasons. Giving a definitive answer is one of those difficulties, however that's ideally what people searching for answers to their legal questions are seeking out. The problem from a lawyer's perspective is giving a definitive answer is difficult without giving advice to an individual, for their particular circumstances. 
The best way to produce clear, informative and valuable legal content is by providing answers and information for the most common cases and applications. Instead of solely focusing, provide content and information about the legal matters and questions in following the information you provide concerning their primary question.
How does Content Marketing Help My Law Firm Drive New Leads and Clients?
There's a large number of opportunities to explore within content marketing, from:
Publishing content and letting it rank organically in search results

Sharing blog and video content on social media

Distributing the content in a downloadable PDF in exchange for lead email

Email marketing and drip campaigns

Sharing articles and content in newsletters to drive referrals
No matter what strategy works best for your firm, there are many content marketing options and channels available, focused on driving more leads and new business for your law firm.
What Types of Content Should Law Firms Create & Market?
There are only several main forms of content that attorneys can produce to market their law firms:
Written

Audio

Video

Image & Graphics
However, there are many different ways to produce, package this including in a podcast, video, blog article, tips, eBook and distribute the content, such as social media, video, podcasting & digital radio, email and so on. It's the number of combinations that deliver so much flexibility to content marketing and in particular the types of content and its distribution that can be so powerful for legal professionals to take advantage of. This also means that depending on whether you want to drive fresh leads from online, build your brand image or generate referrals and repeat business, there are different mediums and options to cater to almost any objective.
Recent Articles on Legal Blogging & Law Firm Content Marketing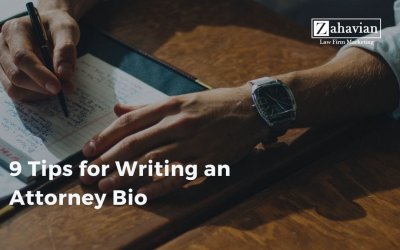 When thinking about content for their website, many people overlook the about us pages, including attorney bios and staff pages. Although your service pages and blogs should be the base of your content marketing strategy, having good attorney biographies is algo very...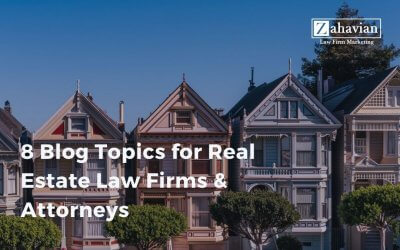 An incredible opportunity exists for real estate lawyers looking to grow their business and get more clients through online marketing and search. It's blogging. Figuring out what to write isn't always clear and if done improperly can consume a lot of time and make...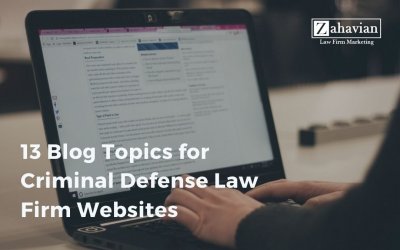 In the modern age of internet marketing where all the information we could ever need is just a few keystrokes and a search away. The backbone of this modern day miracle is the internet and its contents are web pages and blog posts. Criminal defense attorneys can...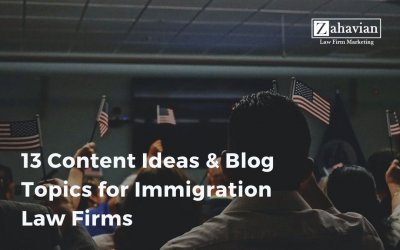 Content marketing is one of the most powerful strategies that immigration attorneys can use to promote their law firms, drive more organic traffic and attract more clients. In this article, we'll go over a list of our topic recommended content ideas and blogs topics...