Enhance your law firm's organic search visibility and get more leads every month. Local SEO for law firms can help you rank on the first page for terms your target visitors are using to find law firms in their area like yours. Be the one they choose by being on the first page of search engines like Google and Bing – when they're looking for you!
5 Reasons to choose Zahavian Legal Marketing as your Law Firm SEO Provider
Results-Driven to Generate More Clients

We Only Use Accepted, Ethical & Best Practices

Client-Consultant Confidentiality. Work With You. Not Your Competitors.

No Hidden Agendas. You Own Your Website & Content.

Develop a Pipeline of New Cases and Long-Term, Predictable Results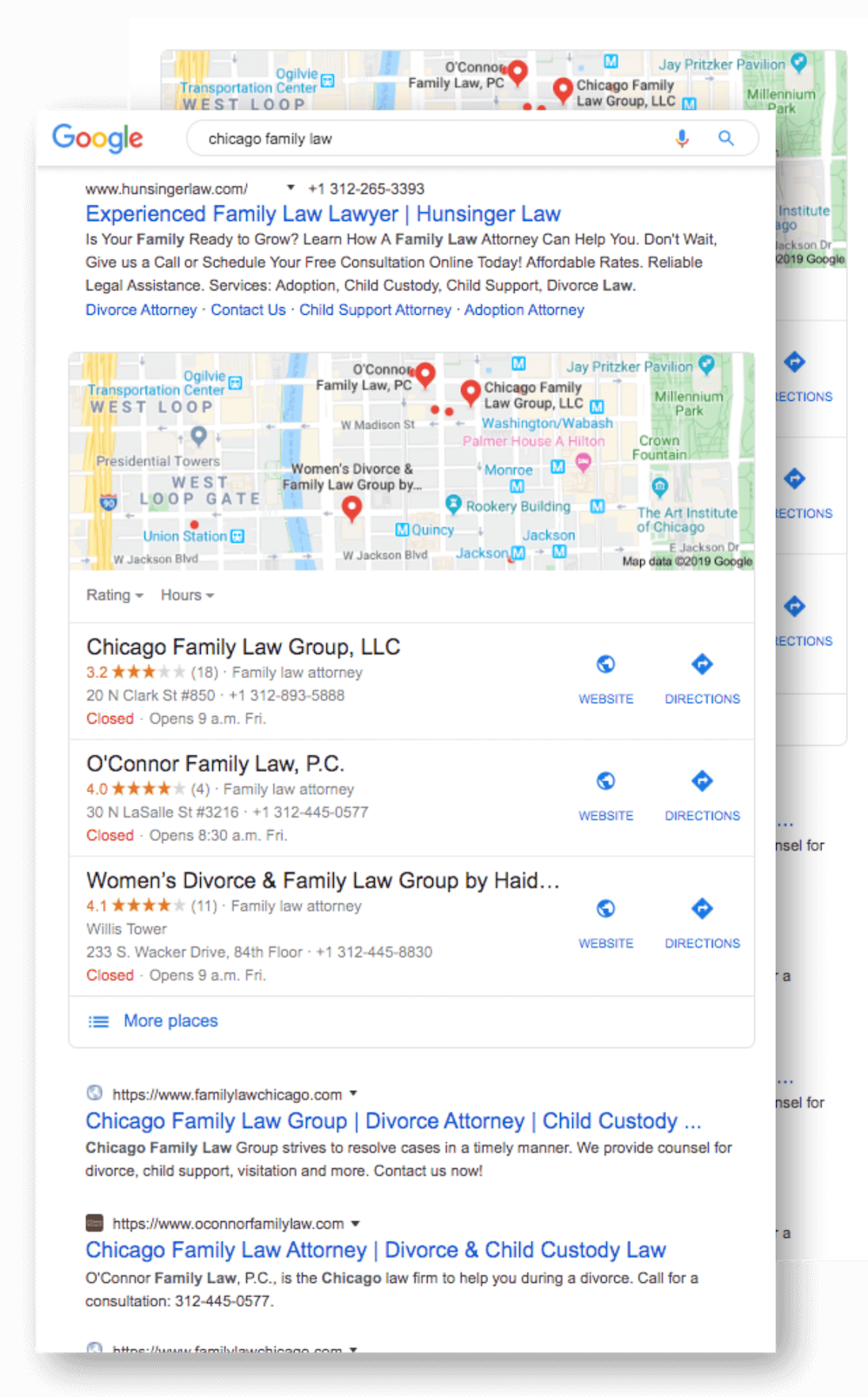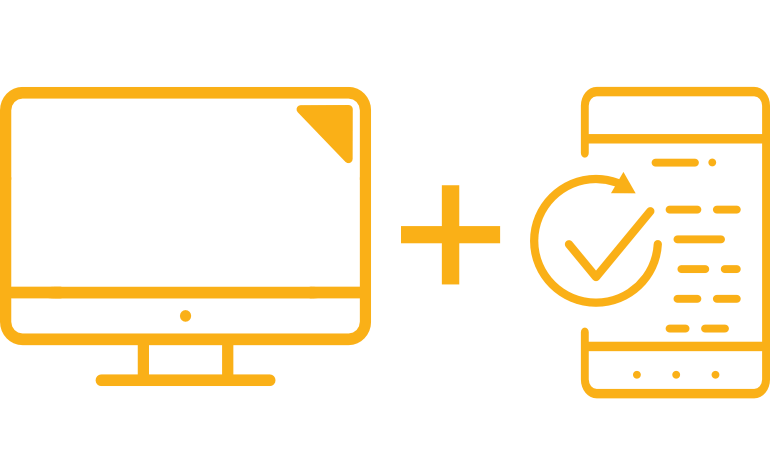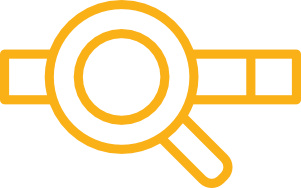 Search Engine Optimization (SEO)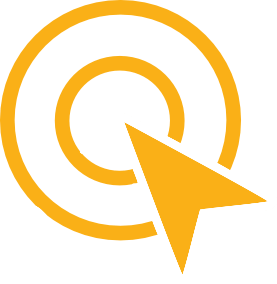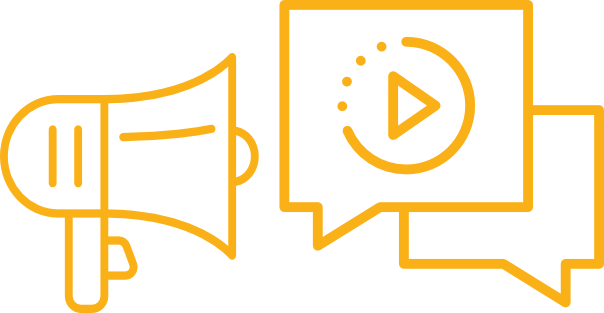 Social Media & Video Marketing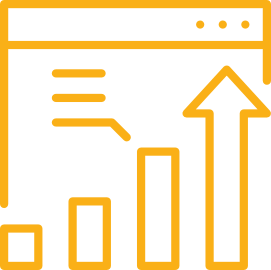 Conversion Rate Optimization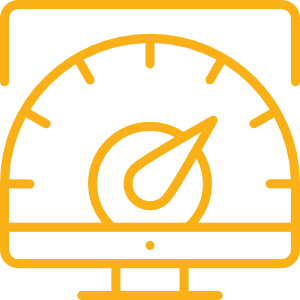 Show Up on Google When Prospective Clients are Looking for a Lawyer
Local SEO (Search Engine Optimization) involves developing a set of overall online marketing and content strategies that are unique to your business and set you apart from the competition. When you do this and you demonstrate why you can offer the best value and user experience to people looking for a product or service offered by a business like yours, search engines will favour displaying you in their results when users type in the keyword you're trying to rank for.
Law Firms and Solo Practitioners tend to operate within specific regions. Each lawyer passes the bar and is permitted to practice law in a certain state or province. Legal practices each have their own unique areas of law and geographies of focus. While your firm's lawyers may be licensed to practice state-wide, the firm may only handle cases in its city and neighbouring areas. This is why it's important to make sure your Law Firm's SEO strategy is well-tuned to your practice's competitive strategy. Be found on Google and other search engines in the right places that people in your target areas and markets are searching from.
Search Engine Optimization Services
for

Lawyers & Law Firms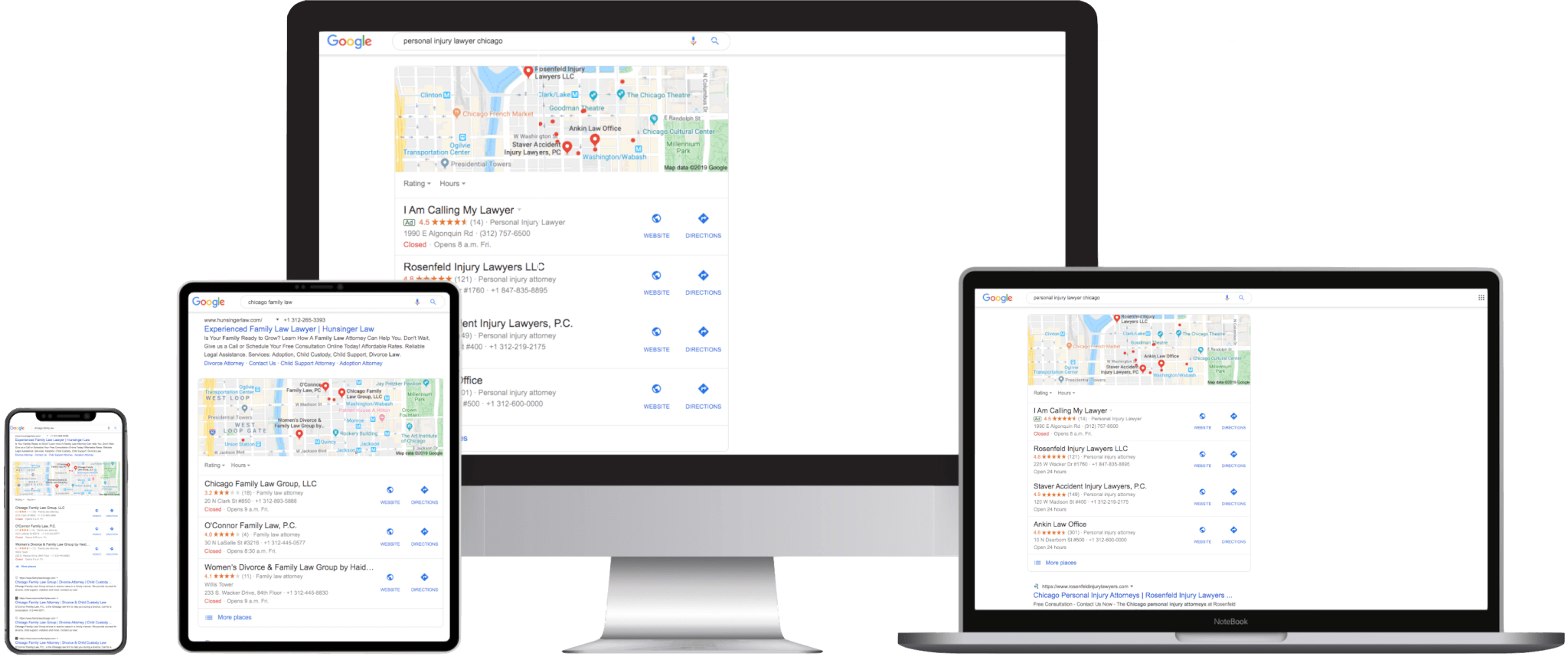 Many law firms that focus on consumer-facing areas of law (wills & estates, personal injury, family law, DUI etc.) are prime candidates for generating new clients online from organic search traffic. SEO is a highly effective form of search engine and internet marketing that works well for a number of different industries and businesses large and small.
SEO for Lawyers – Get More Leads by Being Found Online
Attorneys can benefit immensely from having their names appear on the first page of the search results for their primary keywords as everyday new individuals are searching for legal services and representation to some of life's most pressing challenges.
The reality is that many people don't know a lawyer and have never hired a lawyer before. Even if they have, they may not recall the name of the lawyer or firm they dealt with or perhaps they don't know if that law firm handles the types of legal matters they're facing. Because of all of these challenges, remaining top of mind in your market and technologies like search engines that enable us to find anything with the click of a mouse, people seek local business services, including legal representation and lawyers via search everyday.
Dominate Page 1 of Google in Your Area of Law
Our agency specializes in moving your ranking up to the top of page 1 of search results in order to get you maximum exposure and visibility when potential clients in your area are seeking a lawyer. Every area of law has a set of keywords that are known as "hot", "ready to hire" or bottom-of-funnel keywords and search terms. These are keywords that people commonly type into search engines when they are looking to call a lawyer immediately or in the near future.
It's imperative that your firm shows up on the first page for these search terms and many more in order to start attracting massive growth from online search traffic. This is where we come in with our search engine optimization services. By using tested and proven on- and off-page SEO techniques, we're able to help your business climb the search results and attract more clients online then you may have thought possible.
Effective SEO that Signs up More Clients
A business is like an organism, complex in nature and always dealing with numerous internal and external issues. You have to deal with putting out fires, making sure that your staff are working on the right things and billing hours at acceptable rates. Choosing the right SEO provider for your law firm can help remove external pains so that you can spend your time making your office more efficient and more profitable.
This is where we can help.
Law Firms Need Results-Oriented Search Engine Optimization
Our team of SEO experts are committed to increasing revenue while decreasing client acquisition costs for your practice. When you partner with Zahavian Legal Marketing, you will wonder why you didn't make the switch sooner.
Our primary focus is to develop a massive, authoritative search presence and brand that attracts new clients into your firm. Our primary objective is to obtain the results your law firm is specifically seeking to achieve. We work with you to develop custom goals that your practice needs to achieve and then we tailor our metrics and SEO strategy to meet those expectations.
Doing SEO Right. The First Time. Every time.
You have to be very careful when choosing an SEO company to handle your online search presence. There's a lot that can go wrong. We use techniques that are in coherence with the webmaster and search engine optimization guidelines of major search engines such as Google, Bing and Yahoo. This not only means that your firm will benefit from our services as soon as possible, but we do things by the book to ensure that you'll see sustainable results in the future without the risk of being penalized by search engines for uncondoned tactics. We want to partner with lawyers that have a long term vision for their firm, because that's where we do our best work.
Law Firms Want More Phone Calls and Book More Appointments
At the end of the day, many managing partners don't really care about search or any other form of advertising. They only care that it works, gets their phone ringing and calendar filled with new consultations and appointments. Fortunately, that's all we care about too. We are laser-focused on working to reach these objectives – getting more qualified leads and phone calls.
About
Zahavian Legal Marketing

for Lawyers and Legal Professionals
Key Benefits of You'll Enjoy with our Law Firm SEO Agency
Get More Results and Reduce Spending: Zahavian continually works to innovate in internet marketing and search engine optimization to deliver more results – better, faster and cheaper. When you partner with us, we expect to blow you away with the results we help you achieve and cut spending on expensive, less lucrative marketing and advertising campaigns that generate unpredictable and subpar results.
Deliverables and Reports: Don't just take our word for it. Feel confident as you watch your numbers grow and hold us accountable for our law firm marketing services. You can expect to receive weekly, monthly and quarterly reports on leads generated, your website's organic search performance and conversion metrics. We deliver standard reports as well as reports customized to the objectives and goals we agree on during the initial collaboration and marketing strategy phase.

Laser-Focused on Results & Long Term Growth:

 We're focused on getting the results you want, not just vanity metrics. Beyond that, you'll see months into your firm's SEO campaign that we're not just worried about delivering results today, but building a strong foundation that will continue to generate you legal clients and business for a long time to come.

Client-Consultant Privilege:

 You do conflict checks and so do we. We don't pit competitors against each other in the same market. We only work with one practice per region. If we do work with multiple law offices in the same state or city, we consult all parties involved in advance to ensure that toes aren't being stepped on and that the firms practice in different areas of law. There are many other attorney web marketing companies that can't claim the same.
Only Your Partners – You're in Good Company
We don't partner with any advertising platforms just for a shiny badge to establish credibility. This eliminates a lot of challenges in our mission. We don't have to worry about meeting minimum monthly spends for a Facebook or Google partners program. Instead, we focus on doing what's in the best interest of our clients, with no hidden agendas or incentives. 
We're not here to help advertising giants and platforms make money. We just want to help you sign up more cases.
Results-Driven to Generate More Clients
We Only Use Accepted, Ethical & Best SEO Practices
Client-Consultant Confidentiality. Work With You. Not Your Competitors.
No Hidden Agendas. You Own Your Website & Content.
Develop a Pipeline of New Cases and Long-Term, Predictable Results
Attract More Clients with a Professional Website for your Law Firm
An Engineered Approach to Attorney SEO
It's easy to waste a lot of marketing spend on ineffective campaigns and efforts. One of the fundamental components of marketing that has the largest impact on results is proper targeting. 
Unlike creative and messaging aspects of marketing, audience targeting requires critical analysis and data-driven decision making. With search engine marketing and optimization, this is even more imperative to your law firm's success. As a result, we take a scientific and engineered approach toward generating substantial results for our clients and their website's ranking abilities. This allows us to focus on what works and cut efforts in places where it doesn't.
Acquire Clients from Organic Search: It's a Numbers Game
Search engine optimization marketing that we do for lawyers requires a deep understanding of marketing funnels, conversions and the numbers that drive it. With this model of understanding marketing, we can implement these into the highly-competitive sector of search marketing for legal services with innovative approaches and techniques that will give your law firm unmatched advantages that will help you outrank your competition.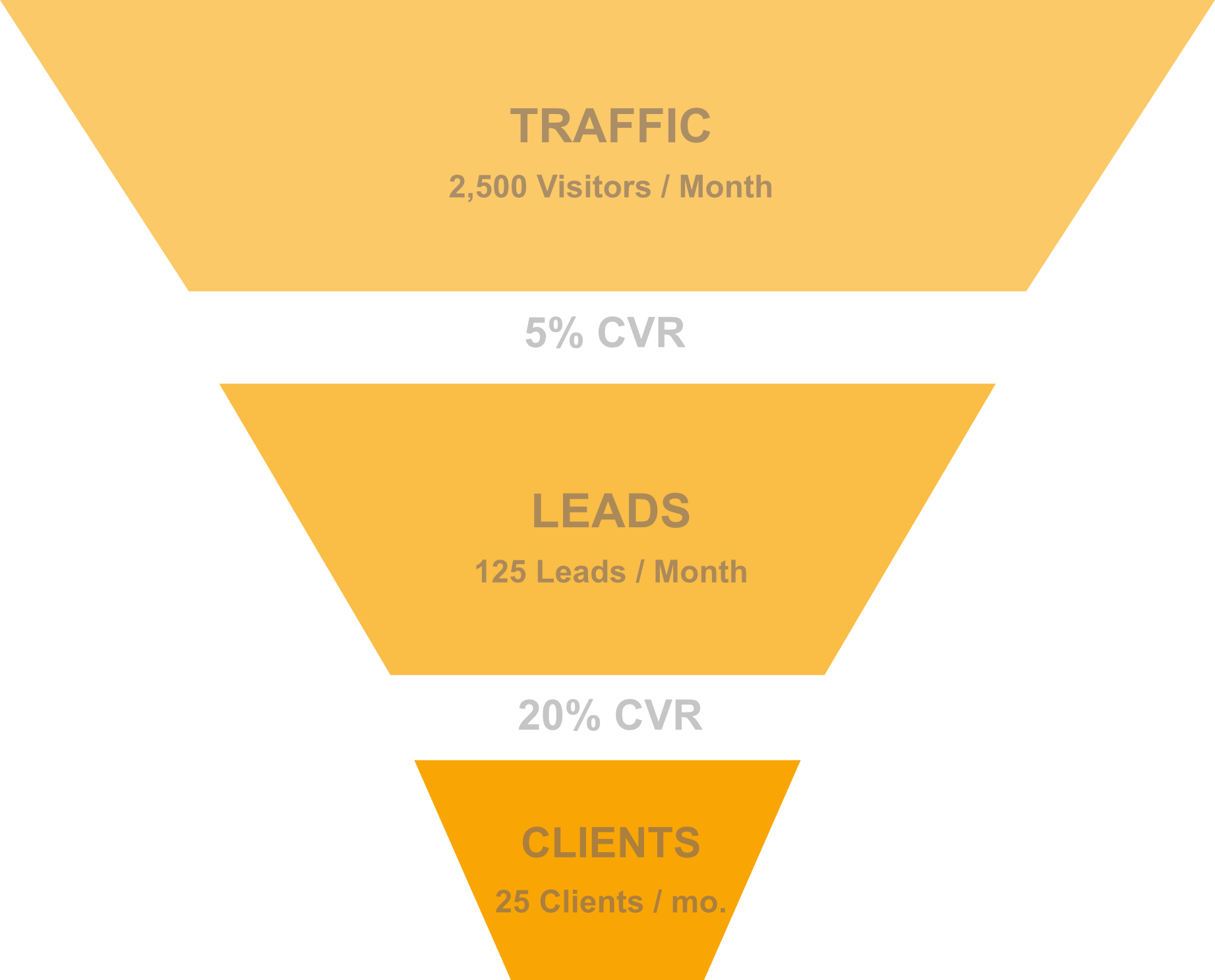 Using this framework for our search optimization processes allows us to focus on producing results in a realistic manner and tuning your online client acquisition funnel to produce the right results at the right costs. If you're ready to take your practice to the next level, book a call with us to see how we can help your business grow.
Developing your Firm's Online Marketing Strategy
In order to start on our path to ranking your business on the first page of Google, we need to develop an overall strategy. How will we go about pleasing the Search Engine Gods like Google and convincing them that you are worthy of that glorious 1st page ranking status?
In all honesty, it starts with some things that seem pretty standard in marketing, but make a world of difference in getting results.
Create Value

 
Produce Content in Your Area of Expertise
This will go a long way in your effort to rise to the top of the SERPs (Search Engine Result Pages). By creating valuable content for what your law practice's focus areas of law or specialty, you'll start to earn some authority and credibility in the eyes of the Search Engines by pointing trust signals towards your site and your brand.
Positioning 
Deciding Exactly What Your Business Is & Isn't
It's really important to position yourself properly. Some business' make the mistake of trying to be a one-stop shop for everything when really they specialize in a given set of services.
If you're only trying to grow a couple of parts of your business, instead of all raising all boats with the incoming tide, then that's an important distinction to make. Your hard earned dollars could be more narrowly focused on promoting the right things instead of all the things in order to bring your positive ROI on what you're looking to focus on.
You Practice Law – We Practice SEO
Just like attorneys practice law, we take ourselves as professionals very seriously by mirroring the language and behavior that lawyers are expected to employ through our rigorous work ethic and results. As you would have to constantly look up statutes and comb through your law books, we study our craft. Like the Law, Search Engine Optimization is dynamic, vibrant and constantly changing.
In order to know what we're talking about we must study and measure ranking factors carefully in order to get the results our clients expect and deserve. Review a sample of one of our statistical study we performed in-house in 2020 and 2021.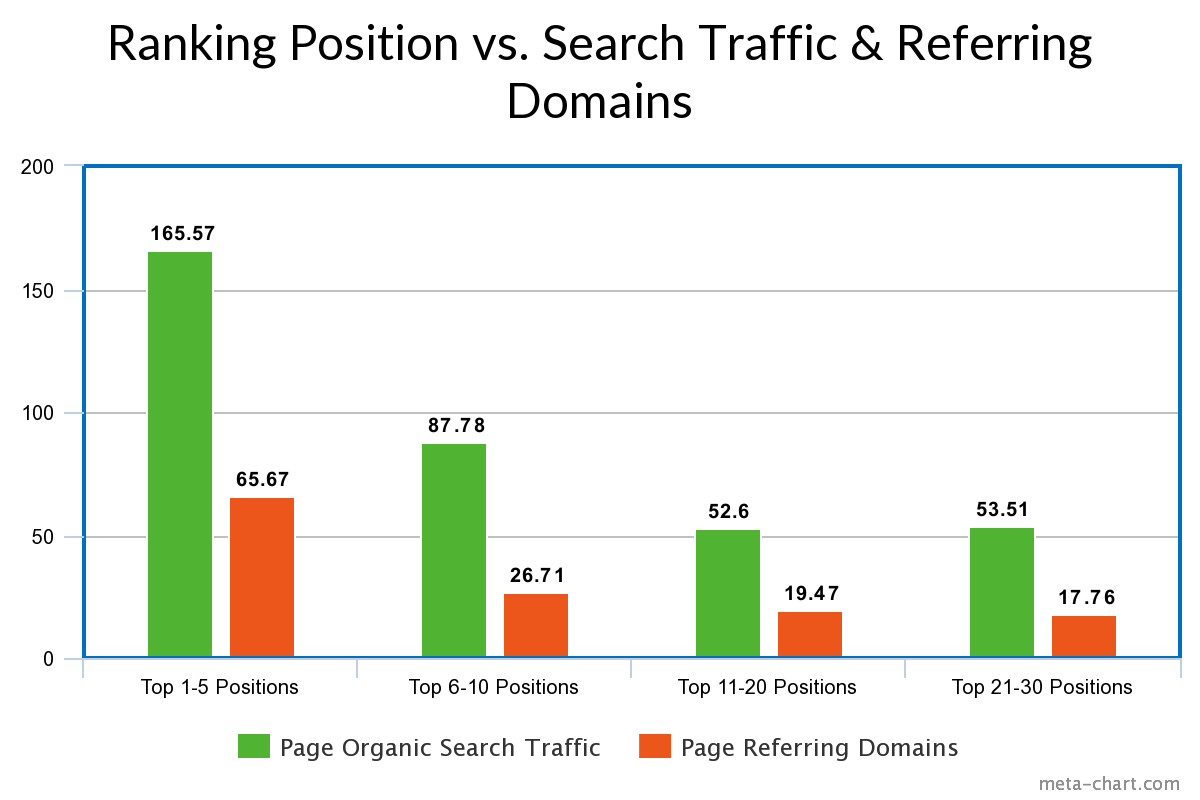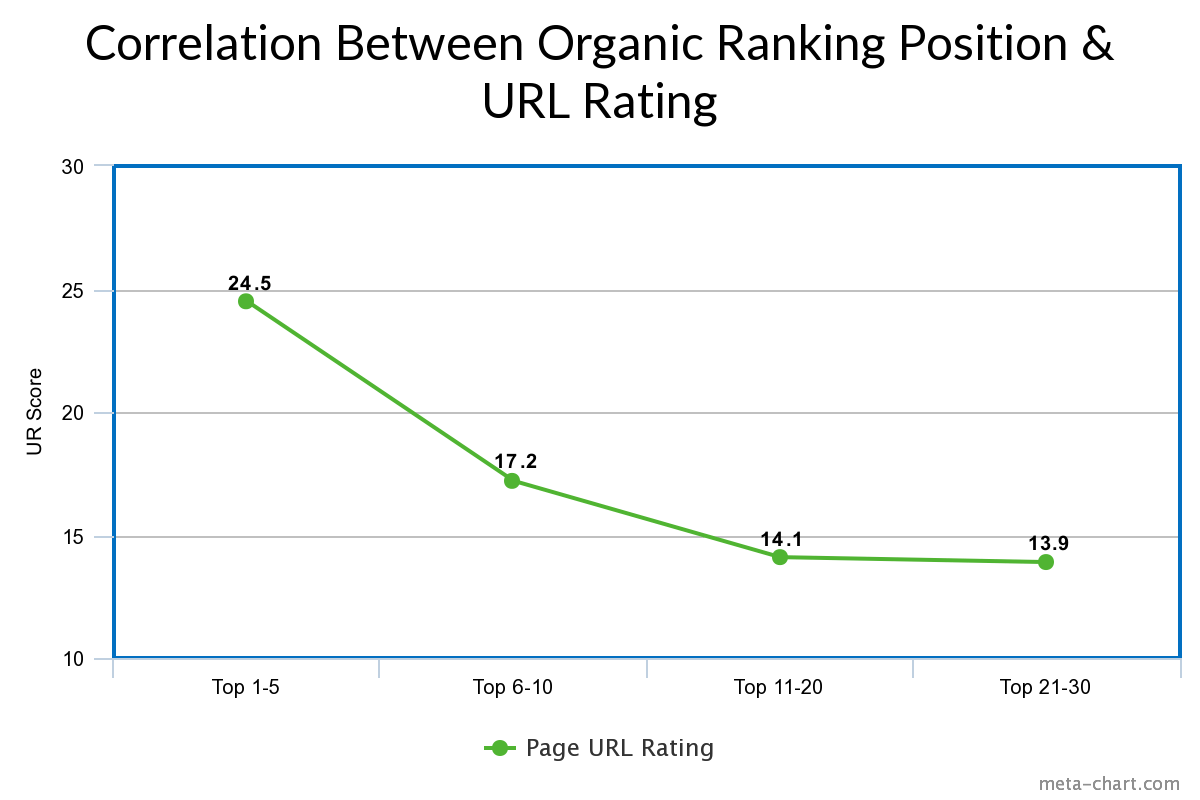 If you want to an online law firm marketing agency that isn't just a service provider, but a partner, that delivers results and takes their work as seriously as you take yours, then send us a message to find out if we're a good fit. You'll know after the first time we speak.
Results and Work We Deliver for Our Lawyers' Web Design Needs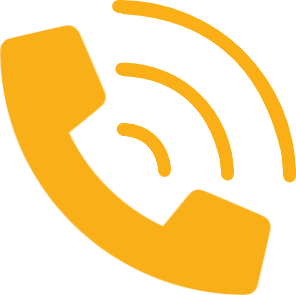 More Phone Calls + Leads
Ready. Set. Answer. You'll enjoy knowing that your law firm has a full pipeline of leads and new appointment bookings from the search optimization services we perform for your firm and it's website.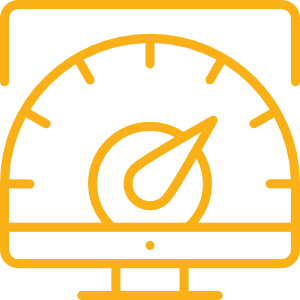 Complete Tracking + Reporting-Ready
We provide reports for every stage of your law practice's SEO marketing funnel. Every search, click and visit is tagged, tracked and monitored – leaving no stone unturned. You'll even know the keywords and pages that are generating clicks and conversions.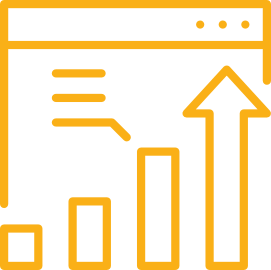 Modern + Reliable
Built with WordPress, your law firm's website will be running on the most trusted and popular CMS platform on the market. This means there are no strings attached, no "proprietary system" that keeps you locked into contracts. Your website is portable, giving you the freedom to take it where you please.
Initial SEO Audit
In order to effectively plan a long term strategy for SEO, you'll need to understand where we are starting from relative to the finish line. In order to do this, 2 objectives must be accomplished:
1. Understand your Market
This is where we learn about your:
Market: Define the Size of your market, your business partners, which areas you service
Business: what you do, what you don't do, your mission, values, areas of service, strengths, pain points, why your customers choose you over your competitors, where you are in your growth, your goals for growth in the short, medium and long terms
Competition: Who are your top competitors and who are the closest to you? Why are they winning more business, Why customers choose them, What tactics are they using in advertising, SEO and promotion
2. Understand your Current SEO Status & Issues
Now that we have an understanding of the scope of your market, business and competitors, it's time to take a look under the hood of your online elements and digital properties that link to your business. In this part of the Audit, we take a look at many factors that contribute to your chances of ranking, including:
Website Speed & Performance
User Experience
On-Site Optimization
Business Proximity to Map Pack
Backlink review
Content Analysis
In-depth Competitor Analysis
Consistency of Information, NAP (Name, Address and Phone), etc
All of this is backed up by documentation and a friendly video that guides you through your SEO Audit tailored to your business. By offering both documentation and video, you have all the information you'll need to make the right decisions for investing in your online advertising and marketing efforts, such as SEO.
Frequently Asked Questions


about
SEO for Lawyers
How do We Help with Law Firm SEO?
Many businesses, law firms included have websites to list their services, contact information and as a use for an online business card. 
Many lawyers hear from their peers that they generate massive results online with Google and organic search traffic. However, it hasn't happened to them. 
We give our clients flexibility and choice in the terms, duration, and collaboration within their practice's SEO campaign.
The lawyers and firms we work with set their objectives, in terms of how many new cases they seek to acquire each month from their organic search and traffic channels. They help us to better understand their local market, the nature of their practice and the types of cases they seek to attract from search engine optimization efforts.
From there, we perform an estimation of the number of leads and organic traffic our services will have to generate from their law firm. With this, we're able to approximate the monthly cost of our services and any additional budget required to perform the work.
We offer our firms the ability to choose how involved they are with the content and the marketing process. We can keep it as dialed back as possible. This entails full-service management, completing the work, end-to-end and producing reports and deliverables for managing partners and marketing directors to measure results and campaign progress.
If the firm chooses, they can dedicate their own staff and resources to help create content and collaborate on their firm's organic search campaign. This will save them money on the monthly bill they ultimately pay, but we understand that this takes away valuable time from your legal practice in ways of productivity and billable hours. 
We always recommend some commitment from the law firm's internal staff to participate in campaigns and projects, as it will prove useful for a number of purposes.
I've heard about Search and Google being Powerful, but does SEO for Lawyers actually work?
It really does. 
The legal services industry is one of those peculiar sectors where there are so many people who don't know a lawyer. Even consumers who do, may not remember your firm or know if you're a lawyer that handles the specific legal matter they have.
Before the rise of search engines, people used to use the phone book to look up a lawyer for their legal issues. Advertising in the yellow pages was a very powerful way to get in front of your target audience when they needed to hire a lawyer.
The time of the yellow pages and phone books has risen and fallen, billboards and tv can drive new business, but much more of our daily activity is spent online. Now, search engines, like Google are the primary way people directly search for many products and services, even locally, including attorneys.
Law firms that engage our company in SEO services see a dramatic increase in new intakes and cases. Law firms with websites that had little or no organic and search visibility before are now better positioned for the future of their practice. Growth from our law firm SEO services yields new phone calls, consultation requests, and people seeking legal advice through contact forms on a daily basis.
What Are the Odds of Ranking on Page 1?
Because organic search can be such a lucrative and effective method to acquire new clients for many areas of law, it's become very competitive. Areas of law and case types such as personal injury, car accidents, DUI and criminal defense have become known as fields where the return from SEM (search engine marketing) campaigns is profitable and bountiful that law firms are willing to pay hundreds of dollars per click on AdWords and search engine ads (the ones that appear organic search results). 
If there are lawyers willing to pay that much for a single click and still make money from paid search (which receives a small fraction of the clicks compared to organic results), then you can imagine how profitable appearing organically and not having to pay every time your listing is clicked on. You can therefore also imagine how competitive some of these fields of law can be when it comes to organic rankings, where the majority of searchers click.
Your Competition on Page 1 of Organic Search Results
Another important point to realize is that you're not just competing with other law firms for page 1 visibility and leads from organic search. Online directory services such as Yelp and YellowPages are competing to appear organically in the page results.
Beyond that, there are legal marketing companies such as FindLaw and Martindale that offer search engine marketing services to lawyers and law firms, but are also competing head-to-head with lawyers in the search results for organic traffic.
We found that there are between 5 to 7 slots out of a potential 10 on the first page occupied law firms. The remaining slots are occupied by local listings and other legal marketing companies and local directories.
What Law Firms and Lawyers Do We Work With?
We work with lawyers in
all different areas of law and types of legal practices.
From full-service / general practice to boutique law firms, large and small. However, we offer many marketing and web services, but not all of our services and best-suited to all attorneys and their practices. For instance, search engine optimization services are not as well suited for business and corporate-focused practices as they are for consumer facing law firms. Therefore, we typically recommend our SEO services to lawyers that focus on acquiring cases:
Personal injury

Immigration

Real Estate

Small Business Law

Family and Divorce

Criminal Defense and DUI

Bankruptcy

Litigation

Employment
There are other areas of law that also fit that we didn't mention (such as Intellectual property, elder law, etc.). The general rule of thumb is that if your firm focuses on serving individuals rather than businesses, then usually our search optimization services are a good fit for that type of practice.
How is our Attorney Web Marketing Company Different?
We really care about the results. If we didn't have something of value to offer the world, then we don't believe in selling it. There are many law firms that follow a traditional practice business model in an evolving world. Other practitioners are adapting their offerings by extending into new, less conventional legal markets. We're there to support their needs and objectives. Therefore, if we don't believe that SEO or some other service you're inquiring about your business is a good fit, then we will tell you so and make the right recommendations to you.
Our business model thrives off of our clients referring and introducing us to other lawyers in the market. Therefore, to do what's best for us is to do what's best for you. We believe in clear incentives and so as our client, our success and growth we rely on yours.
How much does it cost?
We value and cost our services at competitive rates. Our fees start around $1,500 per month for search optimization work, but will depend on many factors depending on the areas of practice and case types your firm is seeking to acquire in addition to other variables including market size and competition. 
If you're interested in learning more about the market competition for search engine listing value, read our article on budgeting Google AdWords based on different areas of practice. While the article is about paid ads, it will give you a much better sense of how cost for paid search can vary based on the area of practice and market.
Why Trust Us to Handle Your Law Firm's Marketing?
It's simple. We wouldn't do anything to your practice's reputation that we wouldn't be willing to do with our own. Many SEO agencies and attorney web service providers wouldn't be able to do the same.
Beyond that, we're 100% results-driven. With organic search engine marketing, there are endless keywords that a legal practice could target and rank for. They don't even have to be related to the law. In reality, we saw many firms and practitioners focusing too much on content that may drive traffic from search, but isn't relevant nor will it drive more conversions or business for their practice.
When our results-driven methodology is applied to our marketing campaigns, we ensure that we're only working on projects, tasks and content that move us closer towards your business' objectives.
What's better Organic Search or Pay-per-Click / AdWords?
First of all, PPC (Pay per click) is a broad category of online advertising, which covers text-based, search engine ads like Google AdWords, all the way to banner, display and Facebook ads.
The general rule of thumb for the effectiveness of AdWords versus organic is that both can be highly effective. Typically, if one works for a specific area of practice or type of case, then both will work for those specific legal services. However, not all areas of practice benefit equally from SEO or AdWords. Some areas of law are more suited than others.
The other question to consider when determining which is better depends on your time requirements and long-term strategy. In general AdWords ads, you can get started with immediately and start seeing results within a week or more. Search engine optimization on the other hand takes time, but you don't end up paying a premium every time someone clicks on your listing in the search results since it's organic rather than paid.
To get a better understanding of which (if either) you should use, check out our article SEO vs. PPC where we compare the two and discuss what scenarios and areas of law make the most sense to use these search engine marketing strategies.
How long does it take to Rank in Search?
New Websites
6-12 months with a solid SEO and content marketing strategy. Even a new legal website can start ranking for top-of-funnel keywords in a short amount of time (3-6 months). These keywords are less competitive but can still drive a massive amount of relevant, high-quality traffic to your website and drive conversions. The key is planning out the right content.
As you write more content on your focus areas of law, you will become seen in the eyes of search engines as an authority on your topics, which in turn will help your website's overall rankings when on-page and off-page SEO is done properly in accordance with this content-drive strategy.
Established Websites
The short answer is 3-6 months with a thorough strategy for the bottom-of-funnel, highly competitive keywords that tend to drive a higher conversion rate with more leads.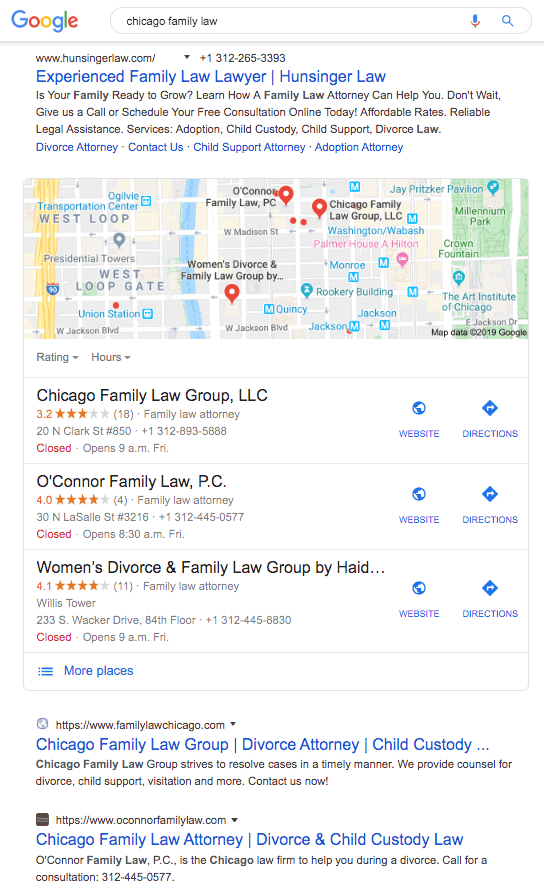 Recent Articles on Attorney & Law Firm SEO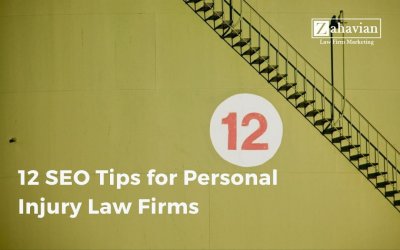 Personal injury law firms are constantly hungry for new cases and therefore are looking for ways to grow new marketing channels as well as their existing ones. Search engine optimization is a perfect channel for personal injury lawyers that are willing to compete with...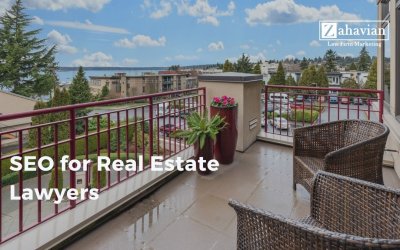 Just like location in real estate, having your business show up in the right places online is critical. SEO for real estate lawyers is arguably the best source of traffic when it comes to generating leads and new clients in the online space - without much legwork from...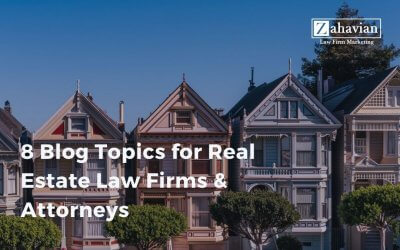 An incredible opportunity exists for real estate lawyers looking to grow their business and get more clients through online marketing and search. It's blogging. Figuring out what to write isn't always clear and if done improperly can consume a lot of time and make...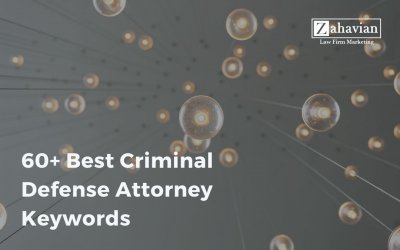 Whether you're implementing a search engine optimization or pay-per-click strategy, having the right keywords to promote your criminal defense law firm is important to ensure that your campaigns are as highly effective and targeted as possible. Below, we'll go over...