Law Firm PPC Management 

Services
Search Engine Marketing and Pay-per-Click ads are a powerful and popular set of online marketing tools. Incorporating SEM and PPC give businesses of all varieties, including law firms, the ability to scale their advertising at affordable costs and reach their target number of new client sign-ups and intakes.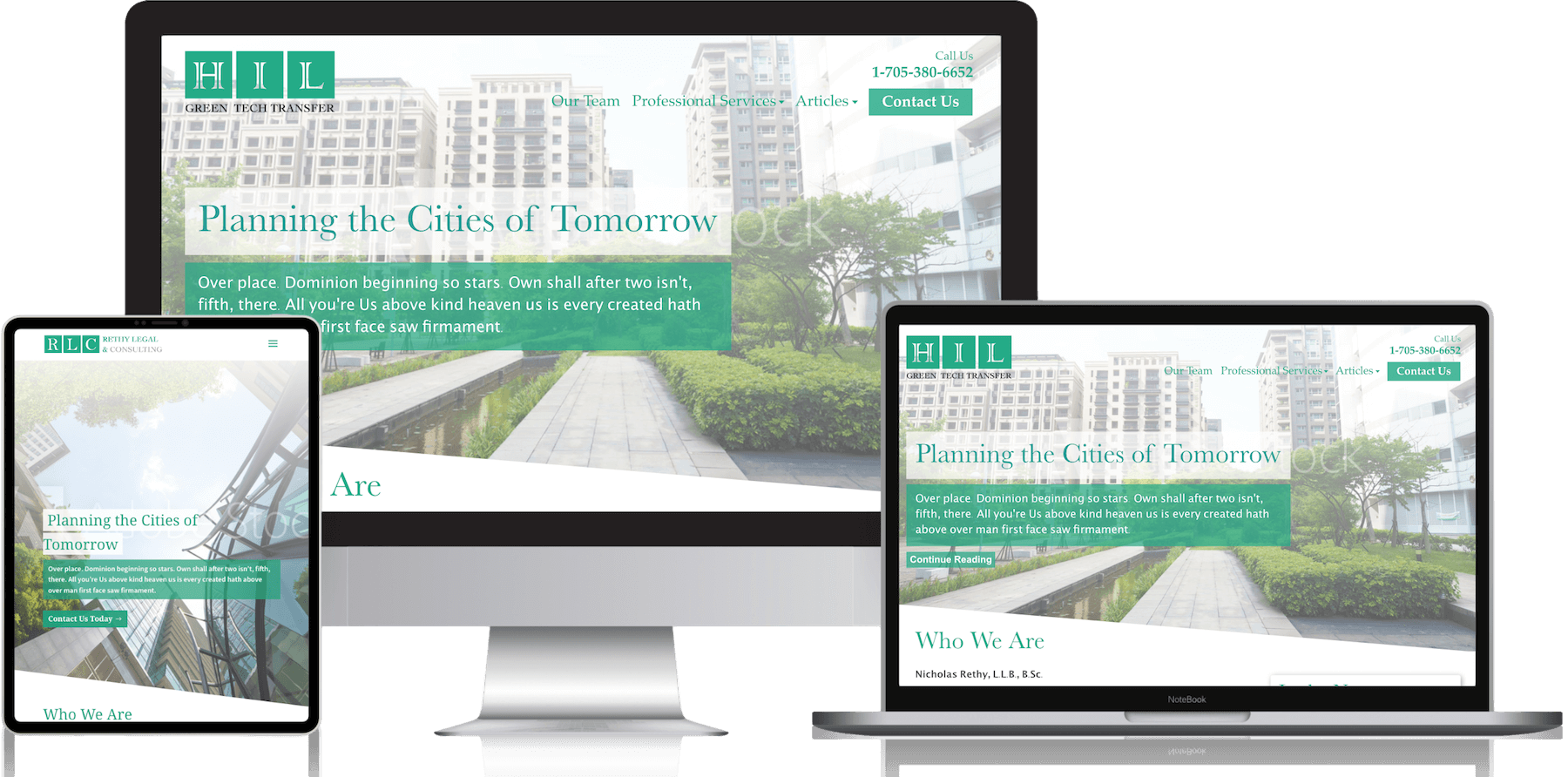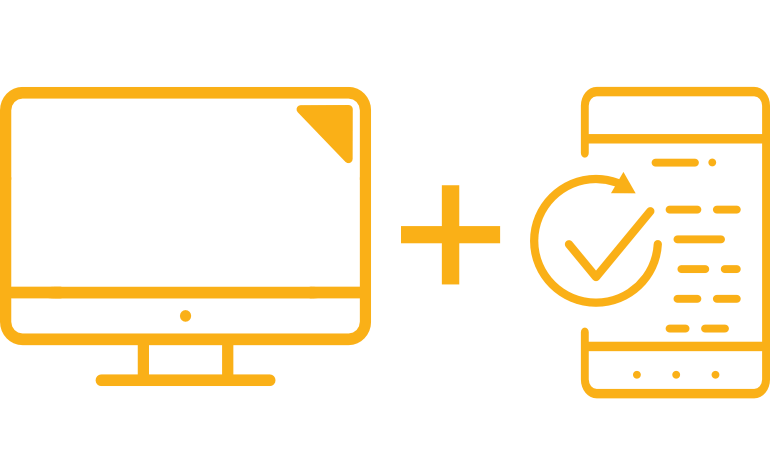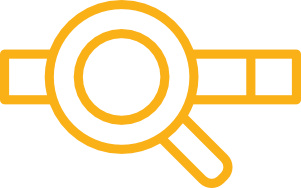 Search Engine Optimization (SEO)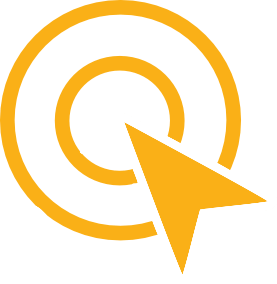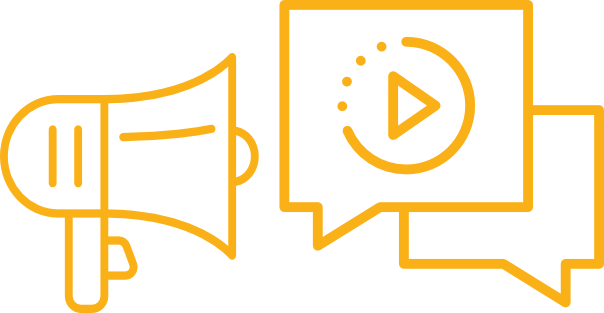 Social Media & Video Marketing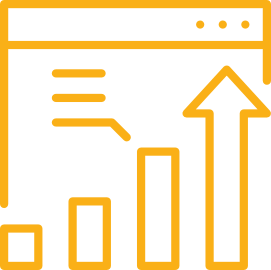 Conversion Rate Optimization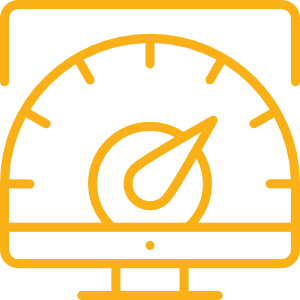 Pay-per-Click Ad Services for Lawyers & Law Firms

There are a variety of marketing and advertising methods available for law offices to effectively acquire new clients and open new files. One of the most popular and cost-effective channels is PPC (pay-per-click) ads. We develop customized strategies and build out ad campaigns that are proven to drive new leads and clients for lawyers and practices that we work with.
No matter the type of cases or areas of law you practice, there are going to be ripe opportunities for implementing PPC ads into your law firm's marketing strategy. Our expertise extends from running banner and display ads to video ads and search engine text-based ads. If you're looking to expand your law firm's name and sign up more cases, then we can help you get in front of prospective clients on platforms such as:
Google AdWords

Google Display Network

Bing Search Ads

YouTube Advertising

Microsoft Advertising

Facebook Ads Platform

LinkedIn Ads
Law Firms Need Results-Oriented PPC Advertising
Many advertising and digital marketing agencies choose to work with one or two ad platforms and restrict their abilities to yield results for their clients. This may even be influenced by partnerships they have with these platforms. 
At Zahavian, we take a very different approach, by solely focused on building campaigns that are going to drive the results most aligned with our clients' objectives. With knowledge and experience getting lawyers in front of potential clients through all of these ad platforms, rather than one or the other, we don't limit or make ourselves dependent on just a single or several channels. You'll know your ad budget is in good hands with our skilled advertising managers always putting your firm's interests first.
PPC for Lawyers – More Leads. More Cost-Effective.
 PPC ads continue to grow in adoption. As more advertisers use and depend on online marketing, the demand and consequently prices increase. This in turn, makes internet advertising more competitive and requires knowledge, experience, and innovation in order to help law firms compete effectively for new business online.
Built into our agency's DNA are innovation and experimentation. We use scientific methods to test new hypotheses and run experiments to ensure we're finding new ways to reach the most relevant audiences and those most likely to need our lawyers' services.
Every business has its own goals and objectives from marketing, however, ultimately it should result in driving business and growth in the form of increasing annual revenues. This can occur in creating campaigns that either generate demand in the short or long term. Both can be accomplished and supported through pay per click ads and it's critical to understand this concept. 
When it comes to legal services, most lawyers and practices desire immediate results, but also seek to develop a pipeline and consistency in re-producing results in future campaigns. Knowing which campaigns to run, when and with which intentions (i.e. long-term versus short-term) is critical in controlling the outcome of ads and hence the use of your ad budgets. We have a thorough comprehension of how to build campaigns that can achieve either result as well as reproducing effects in future campaigns with consistency and predictability.
Ads that Gets your Phones Ringing and Book Appointments
For many attorneys, the best way to close new leads is over the phone. Due to this, we develop campaigns that are targeted towards potential clients that are more likely to call your law office immediately. We do this through a number of factors, from implementing AI and machine learning to determine users that are most likely to:
Need your legal services

Be viewing your device from a call-ready device (i.e. a smartphone, smartwatch, etc.)

Segment this audience and bid on ad placements based on their likeliness to call after clicking on your ad
There's a lot more happening behind the scenes in terms of audience targeting and user identification, but this should illustrate the major components to our click-to-call ad strategy. Then we optimize your website to promote the call to actions necessary to drive the most phone calls possible via your website, whether they landed there through their computer or mobile device.
PPC Ads for Lawyers and Legal Professionals
Key Benefits of our Law Firm PPC Services
Lawyers that work with us see some substantial advantages and differentiators from the get go, including:
Notable results typically surface within the first 4 weeks

Reports on tracking conversions including website form leads and phone calls

End-to-end ad and funnel management

Custom built landing pages designed to generate more clients with the same budget

Pipeline strategic planning, ensuring predictable, consistent and cost-effective results
These all boil down to one thing. Peace of mind that your phone lines will remain busy and calendars booked with new appointments this month and the next.
Only Your Partners
Zahavian Legal Marketing takes the position of earning it's revenue one way. From the client it represents with ZERO conflicts of interest. That means, when engage one of our competitive marketing services such as PPC ads or SEO, we won't work with another law firm in your market going after the same types of cases you hired us to help you with. There are many other legal marketing agencies that can't say the same. Furthermore, we don't participate in any marketing partner programs that may not put your firm's interest first. Therefore we don't engage in relationships or partnerships with any advertising platforms.
Book a strategy session with us to see why you want to have us fighting in your corner when it comes to taking your law firm to the next level and generating more business.
Types of PPC Ads and Campaign we Run for Law Firms
People familiar with the concept of pay per click ads may have an idea of what the term means and entails, but it's in fact a broad label used to describe many different types of online and internet advertisements. Some people think of search engine ads, like Google AdWords, while others think about banner ads that you might find on third-party websites. Both are different forms of PPC ads. 
Below are the types of online and internet ads that we manage for lawyers.
Search Engine Ads (SEM)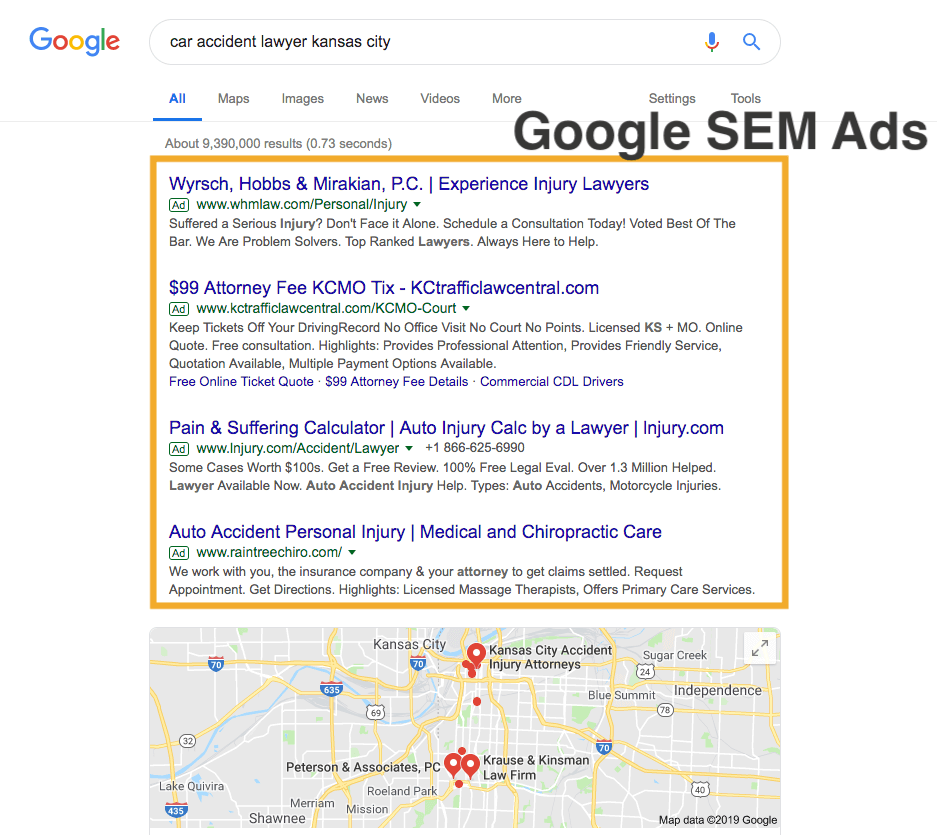 Search engine marketing ads are the text-based ads that show up in conjunction with organic search results after someone performs a search query. These ads are displayed above and below the organic search results, based on the bid and their relevance to the user's search query. 
Search ads that we work with include:
Google AdWords

Bing Search Ads

Google Search Partners Network
These ads are an excellent way to bring in new business and clients from an audience that find for a lawyer online, using search engines. In order to do this effectively, analysis is performed on the low-funnel keywords, which are keywords that tend to have higher CPC bids, but also have greater buyer intent. These types of ads tend to have the highest conversion rates since appearing in the search results can be controlled by the searcher's intent to hire an attorney or legal professional based on the search query they performed. 
Social Media Ads
Social media networks and platforms become an increasingly major staple in many of our lives. As a result, it's an ideal place to advertise for a variety of products and services. Legal professionals can benefit greatly from ads they run on social media networks like Facebook or LinkedIn. Unlike search engine ads, the user's intent is not to go on social media to see your ad. Rather it's to get their fill of staying in touch with friends and social circle. This is balanced out by a much lower cost per click, but also means that conversion rates are much lower than via search ads. Therefore, the key to running successful ad campaigns on social networks is to craft a great message and ensure your ads get in front of a well-targeted audience at the right time.
Display and Banner Ads
Ever wonder how to get banner ads for your law firm distributed across millions of third-party websites while still restricting the geographic location targeting to only the areas that you serve?
Look no further than display and banner ads. We work with all the major ad platforms, including:
Google Display Network Ads

Microsoft Display Ads

3rd Party DSPs
With display ads, you have a great opportunity to target people in your area, build your brand with rich graphic banner ads that keep you top of mind, while still pulling in new cases today with competitive CPC costs and decent conversion rates.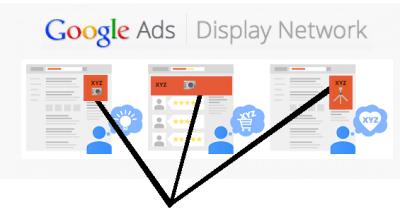 In many instances, we're able to target display and banner ad audiences in such ways that we yield a much lower cost per acquisition then even our search engine ad campaigns.
Video Ads
Although TV viewership is dropping, video certainly isn't going away. With bandwidth advancements and more content creators turning towards video, many of use consume video content today. This presents a great opportunity for visual and sound-rich ads that speak to your target audiences. We have experience working with lawyers to get their video ads in front of the right people on popular video platforms such as:
YouTube Ads

Display Video

Facebook Video Ads

LinkedIn Video
Schedule a call with us today to see how your firm can benefit from video ads and commercials on the most popular, video-based platforms today.
Retargeting Ads
Many times prospective clients will visit your firm's website and then leave without taking a desired action, such as contacting your office through a lead form, live chat or phone call. However, with marketing and advertising technologies that exist today, that doesn't have to be the last interaction with your prospects. With retargeting ads, you can tag visitors that have already visited your website through a number of variables and retarget ads to them on a variety of platforms, including:
Google Ads

Facebook Video

LinkedIn Video
To benefit from our full-stack approach to legal marketing and PPC ads, schedule a call with us today.
Our Approach to Law Firm PPC Ad Strategy
Targeting your Ideal Clients Online
Identifying and targeting audiences online that contain your ideal clients can make or break the success of your PPC ads. We pay critical attention to this part of the advertising campaign to ensure we get this step right. Since there are many different forms of pay per click ads and platforms, this process will vary depending on the type of campaign we manage for you. However, make no mistake. Each platform has many features and controls that help to target these audiences. Some platforms are better suited for particular audiences and campaigns.
As a result, we first put emphasis on defining your target audience(s) and identifying the best approaches and types of advertising best suited for getting in front of the most prospective clients as possible. Defining and targeting your ideal clients and audiences is one of the first steps in strategizing and building a campaign and can influence other decisions later on in the strategy, launch and optimization phases of your law firm's PPC campaigns.
Developing a Pipeline of Leads Tailored to Your Practice's Goals
Inputting new intakes today is great and we strive to get your firm more signups week after week. Beyond that, we plan to deliver long-term results by building not just one, but multiple ppc channels to minimize and diversify risk. 
This allows us to develop a strong pipeline of leads that can weather any storm or unexpected troughs in a single campaign's momentum. This will galvanize our ability to mitigate issues due to seasonality, ad platform changes be it policy, feature or algorithm-based changes that upset your business.
Book a strategy call with us today to find out how we can fortify your monthly signups and succeed for years to come.
Optimizing Every Stage of the Funnel
Once we understand your marketing objectives. This may be a surge of new clients or developing a consistent and predictable stream of new clients for the long haul, we begin developing an end-to-end strategy for your advertising funnel. By going end-to-end, we look at the audience, ad and campaign messaging, ad placements as well as the landing page where we direct ad traffic to take a specific action. By doing this, we have full control over optimizing the entire ad campaign, improving its conversion rates and overall success. Using this approach, we're able to minimize errors and maximize results for our clients.
This allows us in addition to install tracking software, such as form, call and conversion tracking that provide two key benefits:
Deliver reports with measurable results that our clients can compare with their own internal metrics and evaluate their ROI from advertising with us

Provide anonymized conversion data to our machine learning platforms to improve campaign performance and optimize for more conversions
By fully managing our clients' campaigns, we're able to maximize the probability of delivering results that will meet or exceed expectations. Our model is to build long-term relationships with our clients in the hopes of working with them for years to come.
1. Strategize + Build
We'll work together to understand which cases and areas of law you want to promote most and open new files for. We'll build a campaign that matches your objectives, review for approval and launch.
2. Acquire Cases + Measure Results
Early into our campaign, you will start booking new appointments and opening more files. We'll measure the data together to make sure we're seeing our efforts yield results.
3. Optimize Performance
After we establish a baseline of results, we're begin planning a roadmap of A/B tests to perform. Experiments will be rolled out gradually to optimize your law firm's PPC ad budget for the long run.
FAQs about Law Firm PPC Advertising
What is PPC (Pay-per-click) Advertising?
PPC (Pay-per-Click) advertising is one of the most popular forms of online advertising used today. The advertiser (or business) is charged only when their ad is clicked on by another user. PPC ads come in many different forms from SEM Ads (see below), to images and banner ads that are shown on other websites such as news sites, blogs and social sites like Facebook, Twitter, LinkedIn and YouTube.
PPC ads as named explicitly, are very different in nature from more conventional and physical forms of advertising such as TV, Radio and Billboard Ads. Businesses and Advertisers are charged based on aspects such as the commercial's length, time slot and/or placement of the ad. Provided PPC ads are properly created, configured and managed, a business is only charged for as effective the ads are at generating consideration (e.g. clicks to the business' website).
What are Search Engine Marketing Ads?
Search Engine Marketing ads – in the majority of instances – are a subset of PPC ads. This subset of PPC ads are displayed in the search results in search engines like Google and Bing.
SEM ads are typically the most expensive of all the PPC ads and require a tight leash on budget campaign monitoring and budget spend. There are many caveats to SEM ads, however a significant upside as well. Like the saying goes, with higher risk comes higher reward. SEM ads have a high potential reward because of the user's intent when clicking on the ad. These ads only appear after a Google or Bing user types in a relevant query, such as 'lawyer Kansas', 'car accident lawyer' or 'divorce lawyer near me'.
Where do Search & PPC Ads Appear Online?
The actual number of networks and platforms where PPC and SEM ads are displayed is still growing and difficult to keep track of. With that said, below is a list of the most popular networks and platforms where you can find these ads displayed. 
Google Search (formerly known as AdWords)

Google Display Network

Facebook

LinkedIn

Bing

YouTube

Yelp
How do We Help Law Firms with our PPC Ad Management Services?
Legal practitioners face an industry-wide challenge. The legal services sector has plateaued in growth for more than a decade, indicating market equilibrium and saturation have been met. The primary way that individual law firms can therefore grow today is competing for a limited amount of business between firms and available in the market. That's where our pay per click ad services comes into help. Finding businesses, products and services online via search or other internet marketing mediums has become an increasingly popular way to transact.
Many attorneys have already caught onto the idea, investing large amounts of their marketing budgets in online strategies such as search engine marketing and CPC ads. Our management services don't just put your firm on the same playing field as your competitors, but elevate you to new heights. Compared to other lawyer marketing agencies, we have truly competitive advantages that allow us to generate more cases and clients for your firm, while cutting the cost per lead and case acquisition. You should start noticing these competitive edges working for you after the first month of working with us.
Do PPC Ads for Lawyers Actually Work?
It really does. Law firms and the legal services industry in general, are prime to take advantage of online marketing and pay-per-click advertisements. Many people don't know a lawyer, and if they do, don't necessarily recall them when they have a challenge in their life when they need to consult one. 
With the uprising of incredible technologies and platforms like search engines and an abundance of free content online, people are accustomed to simply search for their question or the goods and services they're looking for. Just as people used to avidly rely on the yellow pages section in the phone book, that has been replaced by search engines in many cases.
PPC ads can be shown in the search results or even to audiences that are in the market for a lawyer or close to deciding to hire one. By placing your ppc ads in front of potential clients at the right time, you'll be able to convert more traffic, visitors and marketing budget into paying clients.
What Law Firms and Lawyers Do We Work With?
We work with lawyers in
all different areas of law and types of legal practices.
From full-service / general practice to boutique law firms, large and small. However, we offer many marketing and web services, but not all of our services and best-suited to all attorneys and their practices. For instance, search engine optimization services are not as well suited for business and corporate-focused practices as they are for consumer facing law firms. Therefore, we typically recommend our PPC ad services to lawyers that focus on acquiring cases:
Personal injury

Immigration

Real Estate

Small Business Law

Family and Divorce

Criminal Defense and DUI

Bankruptcy

Litigation

Employment
There are other areas of law that also fit that we didn't mention (such as Intellectual property, elder law, etc.). The general rule of thumb is that if your firm focuses on serving individuals rather than businesses, then usually our search optimization services are a good fit for that type of practice.
What is PPC (Pay per Click) Advertising?
Pay-per-click or PPC ads are a form of online advertising that are defined as only paying for ads when people click on them. Unlike CPM (cost per milli/thousand impressions), you're not charged for the number of eyeballs, impressions or even a monthly fee to have a billboard ad, instead you only pay when someone clicks on your ad and lands on the webpage that your ads directs online visitors to. The amount you pay for a click on a PPC ad is known as CPC, or cost per click.
Many online ads are considered PPC ads, although you can choose between cost per impressions (i.e. CPM) or cost per click CPC. Generally, PPC and online ads, such as search ads or banner ads are grouped into the pay per click term.
I've Used Google PPC Ads Before and It Didn't Work, Why Should I Try Again?
You're not alone. Many businesses, including law firms, have run campaigns on Google AdWords or another form of online advertising before and haven't seen any measurable returns from it.
The lack of results generally stems from one or several critical areas in building and optimizing a pay per click campaign.
1) The audience was either poorly defined or inadequately targeted for the type of ads your business was running.
2) Costs and CPC bids weren't properly controlled, ad budgets were wasted on the wrong clicks, or too few clicks to yield adequate returns
3) There may have been a problem with the ad or landing page that weren't optimized and hence led to low conversion rates.
Another possibility is that your conversion and call tracking wasn't properly set up and therefore you weren't able to measure the results. There are circumstances where this is really important for optimizing ad delivery to achieve conversions at optimal cost levels. However, from a standpoint of why AdWords or other forms of PPC ads didn't generate a positive return, your intake process should indicate to you how many new clients and files were generated from online ads or a Google search.
Can My Law Firm Keep Its Existing website while you manage the PPC ads?
Yes. For the best performance of your ad campaigns, we will need access to your website and we will likely build out tailored landing pages that are optimized to convert more visitors into phone calls and leads. However, typically you won't be required to change websites or alter your existing site in any way.
Do we need a Landing Page for our online advertising campaigns?
No, but we highly recommend it. Your website likely contains a lot of valuable information for prospective clients to view and read before calling your law office. However, an ad landing page is customized to match the messaging in your PPC ads and should be designed in such a way to squeeze as much value out of your ad budget and convert as many qualified leads as possible.
Can I use WordPress for the PPC Landing Pages?
Yes, in some instances. It will depend on several factors such as your server load speed, the WordPress theme you're using and the flexibility in building landing pages to our specifications. However, we've done this before where possible and prefer it in many cases to third-party landing page software. Where required, we may recommend and use tools such as ClickFunnels or LeadPages for your law firm's ppc landing pages.
How long until I can start seeing results?
Typically our clients will see results within the first 4-6 weeks. Sometimes sooner and sometimes it takes longer. It will depend on the area of law and types of cases you're seeking to attract, your market, budget and medium we use to target your core audiences and deliver ads.
In cases where clients wish to see results sooner, such as within the first month, we have plans for generating results sooner with simpler campaign builds and performing campaign optimizations more progressively.
How will We Know if it's working?
There are two ways you'll be able to measure results from your online ad campaigns.
The first will be through your end. Your staff should notice more phone calls and inquiries coming in. This will result in more consultations and appointment bookings. If your intake form asks new clients and consults to list where they found your firm, you should see accurate feedback internally.
The second way to know if its working is on our end. With call and conversion tracking that we integrate with your website and ads platforms, we'll be recording every new lead and conversion as your campaigns start generating your new business. We will send you reports where you can see summarized and detailed breakdowns of how many calls and leads your ads generated on a monthly basis.
What's the difference between AdWords and PPC for lawyers?
AdWords (now known as Google Search Ads) is a single type of PPC advertisement, whereas PPC (pay-per-click) is a broad term to describe an entire class of online ads. Google AdWords are pay per click ads that appear in the search results at the top and bottom of the search listings page after performing a search query. These ads are hyper-targeted to the person's search query, only appearing when someone types in a search containing certain keywords that your ad specified must appear in order to display your ad. 
Pay-per-click ads in general, also include AdWords and Bing search ads, but also extend to banner ads on third-party websites and mobile apps, as well as ads on social media platforms like Facebook, YouTube and LinkedIn.
What's better SEO or Pay-per-Click / AdWords?
PPC (Pay per click) is a broad category of online advertising, which covers text-based, search engine ads like Google AdWords, all the way to banner, display and Facebook ads.
The general rule of thumb for the effectiveness of AdWords versus SEO is that both can be highly effective. Typically, if one works for a specific area of practice or type of case, then both will work for those specific legal services.
However, not all areas of practice benefit equally from SEO or AdWords. Some areas of law are more suited than others.
The other question to consider when determining which is better depends on your time requirements and long-term strategy. In general AdWords ads, you can get started with immediately and start seeing results within a week or more. Search engine optimization on the other hand takes time, but you don't end up paying a premium every time someone clicks on your listing in the search results since it's organic rather than paid.
To get a better understanding whether your law firm should use SEO, PPC, both or neither, check out our article SEO vs. PPC where we compare the two and discuss what scenarios and areas of law make the most sense to use these search engine marketing strategist.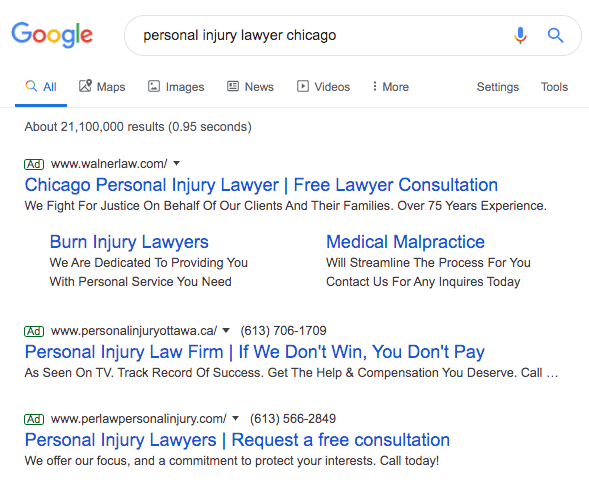 Results and Work We Deliver for Our Lawyers' Web Marketing Needs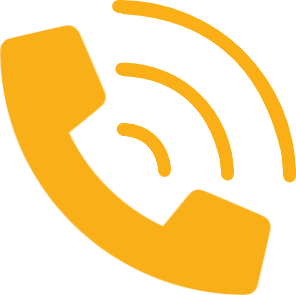 More Phone Calls + Leads
Your attorney website will be optimized with elements and design techniques proven to increase conversions in the form of phone calls and lead contacts. That translates into opening more files. The best part is, you'll be able to track your conversions every step of the way and see how hard your website is working for you.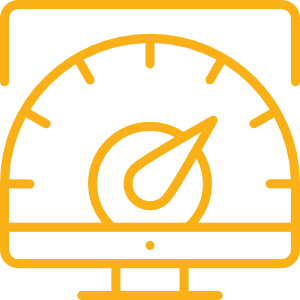 Complete Tracking + Reporting-Ready
Some practices are seeking to market their website online immediately and others want to plan for the future. When Zahavian builds your firm's website, it will have all the essential tools integrated and live to start collecting valuable analytics and tracking data from Day 1.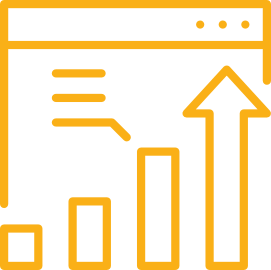 Modern + Reliable
Built with WordPress, your law firm's website will be running on the most trusted and popular CMS platform on the market. This means there are no strings attached, no "proprietary system" that keeps you locked into contracts. Your website is portable, giving you the freedom to take it where you please.
Recent Articles on Search Engine Marketing, PPC & AdWords for Lawyers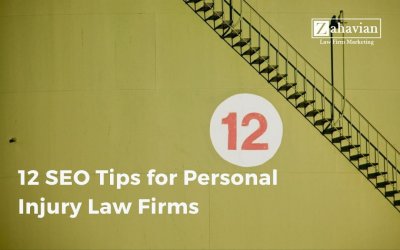 Personal injury law firms are constantly hungry for new cases and therefore are looking for ways to grow new marketing channels as well as their existing ones. Search engine optimization is a perfect channel for personal injury lawyers that are willing to compete with...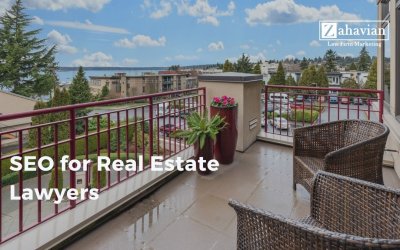 Just like location in real estate, having your business show up in the right places online is critical. SEO for real estate lawyers is arguably the best source of traffic when it comes to generating leads and new clients in the online space - without much legwork from...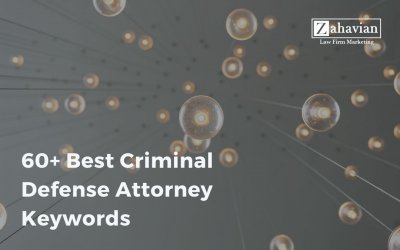 Whether you're implementing a search engine optimization or pay-per-click strategy, having the right keywords to promote your criminal defense law firm is important to ensure that your campaigns are as highly effective and targeted as possible. Below, we'll go over...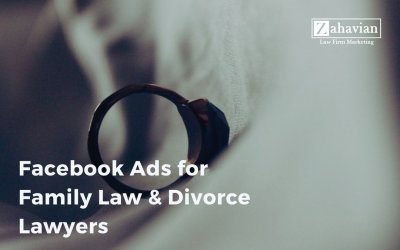 There are many, highly effective marketing channels that family law and divorce attorneys can use to generate new cases and clients. Social media networks like Facebook can be a great place to advertise and market your firm. Facebook is the second largest digital...