An incredible opportunity exists for real estate lawyers looking to grow their business and get more clients through online marketing and search. It's blogging.
Figuring out what to write isn't always clear and if done improperly can consume a lot of time and make more of a mess than allowing you to reap the benefits. In this article, we'll go over some of the best real estate law blog topics that attorneys and law firms should be publishing content for and dive into the sub-topics within them.
1. Property Taxes
Discussing the different property tax codes and how their applicability can be beneficial to potential clients and to you, if you offer legal services related to property taxes. Some topics include:
Property Tax Redemption
Foreclosure Redemption
Taxes exceed proceeds
Discuss how buyers and sellers can take advantage of these redemptions or benefits. Cite the codes that apply and discuss the nuances and implications. If you publish a blog post that deals with dollar amounts, then use a table or other visual elements to clearly breakdown line items and clearly illustrate examples.
2. Deeds
Just as with every area of law, real estate has its own legal terminology and can entail many intricacies. The term "deed" in real estate law is no exception.
There are also many different types of deeds and vary depending on the state. This gives you many different posts to write about on this one topic alone. Discuss the different types, such as a warranty deed in Texas, where you can explain the difference between a general warranty, special warranty and a deed without warranties.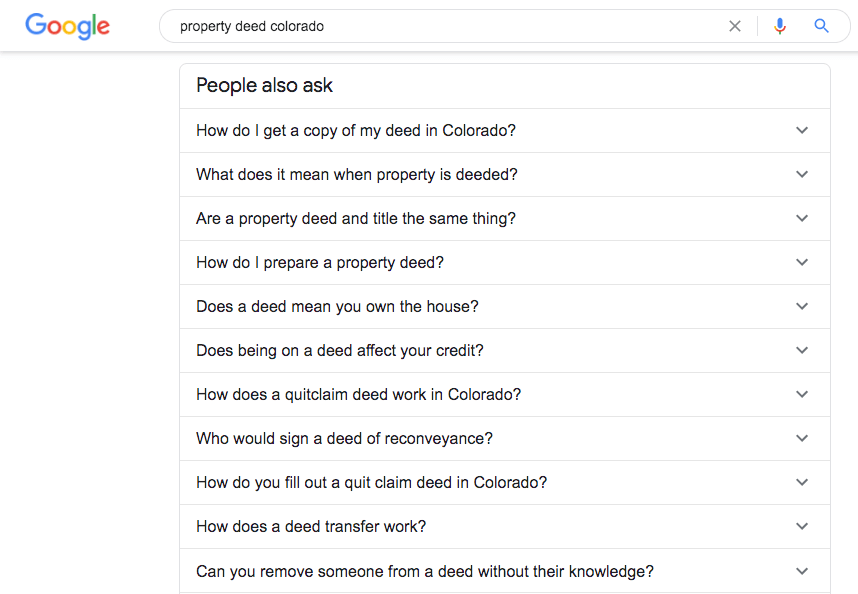 As with all of the blog topics listed in this article, keep your answers specific to your state. Answer questions based on common questions that people have regarding deeds including getting a copy of a deed, preparing a deed, how deed transfers work and changing names listed.
3. Landlord and Tenant Disputes and Issues
Landlords come in many forms, from professional property management companies to buildings that are privately owned by couples looking to increase their income through renting units. Both are potential marketing opportunities for you, the young, budding entrepreneurs looking to build their wealth in professional real estate investing to couples that simply want to cash flow their retirement nestegg.
Write posts that address issues with standardized state rental agreements and specially drafted contracts, state laws on tenants' rights, security deposits, tenant issues, warning and evictions.
4. Real Estate Titles
There are a number of blog articles that can be published on the subject of property titles.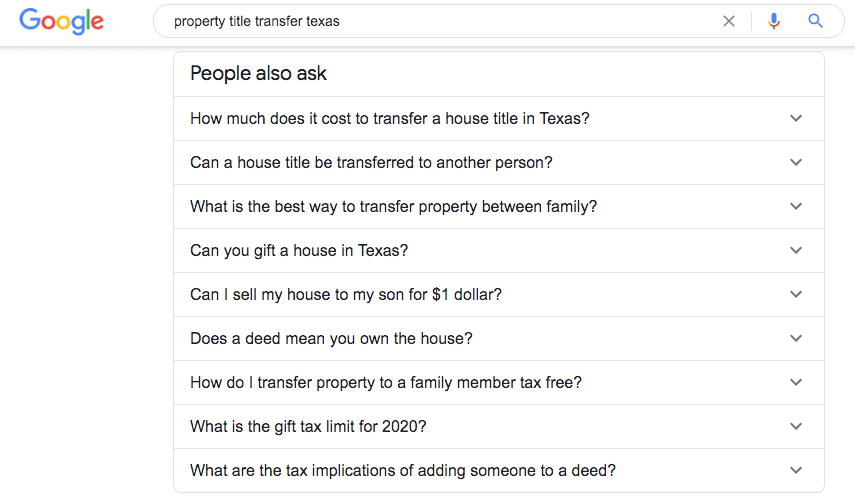 This includes issues such as the title transfer process and closing on a home to adding or removing names from a property title. Other questions involve the process of transferring titles between family members, the tax implications of changing names on a title to the time required for the process to complete.
5. Boundary Disputes
Boundary disputes can be a stressful and costly mistake if not handled quickly and properly by landowners. While new property owners may not realize it, dividing lines between their property and their neighbors aren't often straight and cleanly cut.
In your articles, discuss and explain how property lines might change or shift over time, whether intentionally or unintentionally. Many people may wonder how the boundaries evolve and change over time, especially as real estate changes hands.
Discuss the laws applicable in your state, potential issues that can arise from an initial dispute and avenues to settle or resolve these legal matters.
6. Real Property Asset Protection
The public may think that a home with a title and deed in their names means that they are safe, sound and rest assured that their real estate isn't at risk. However, things like negligence, debts and the risk of foreclosure are real risks to be accounted for if they are considered nonexempt and can be subject to asset claims by creditors as well as parties seeking damages.
Having a real estate lawyer be able to move these assets into a category of assets exempt from claims is important and can be highly beneficial for that peace of mind in their property being fully protected from these types of unforeseen issues.
7. Purchase & Sale Contract and Agreements
Real estate contracts and documents are a standard part of any property transaction. Because they are so common, there are many questions that both residential and commercial property owners and participants will have regarding them.
You can discuss the standard types of contracts and forms used in your state for real estate transactions and the things to watch out for when completing them for a purchase contract. Write about what special addendums should be added based on common scenarios that arise for property and homeowners as well as when re-drafting contracts is necessary.
8. Document Preparation
Contracts and closing documents are a necessary part of any legitimate real estate transaction. Many people imagine that the realtor is the primary agent involved in both brokering between buyers and sellers as well as handling the technical aspects of the transaction. In reality, real estate lawyers know that they're truly the ones looking out for their clients' interests in these matters.
Writing articles or posts that can give a step-by-step guide into the specifics of dealing with the process and all documents involved can be very helpful to potential clients.
Publish thorough information and do not be concerned about giving away the "secret sauce" of the do-it-yourself guides for free. It's more likely than not that most consumers who were going to hire an attorney to handle their real estate legal needs will still do so after reading your blog posts. They're just better informed of the process at this point and more likely to see you as an authority and hire you since they found your content instead of your competitor's.
Conclusion
There we have it, 8 blog topics to get real estate attorneys started with their blogging and content marketing strategy. There are of course other topics that we could have included, but didn't such as the entire scope of commercial real estate. If this is more of a focus for you, then it shouldn't be difficult to extrapolate topic ideas from those listed above.