Just like location in real estate, having your business show up in the right places online is critical. SEO for real estate lawyers is arguably the best source of traffic when it comes to generating leads and new clients in the online space – without much legwork from the attorneys themselves.
Why Do Real Estate Lawyers Need SEO?
Every real estate law firm needs a marketing strategy. SEO is one of the best and most effective methods for generating new business and in many cases provides a highly scalable model for expanding marketing efforts as needed in the future.
Search Engine Optimization is one of the most powerful online marketing strategies to generate a significant influx of new clients and business. Real estate attorneys can benefit from this since there is an abundance of keywords and search terms that can generate valuable traffic to their websites and convert a substantial number of site visitors into leads.
Unlike other marketing strategies, SEO is known as a form of earned media. This is because you don't pay the end medium or platform for advertising placements. Instead, the objective is to rank in search engines like Google, organically. Unlike paid ads and placements, appearing organically for these top positions means that you don't have to pay for every single click.
Instead, you invest into search optimization (whatever that might be) and in turn receive traffic as a result of these efforts at no additional cost.
3 SEO Tips for Real Estate Law Firms
Optimizing your website and pages to rank in organic search results takes time and effort. On top of that, it actually takes time to see the results of your work (i.e. where will you rank and what return you'll generate from your rankings).
So making sure that you know what you're doing is critical to your success in ranking for competitive real estate law search terms.
#1 – Develop an SEO Strategy for Real Estate Lawyers
Like any marketing endeavor, businesses need a plan and execution strategy for their search engine optimization efforts.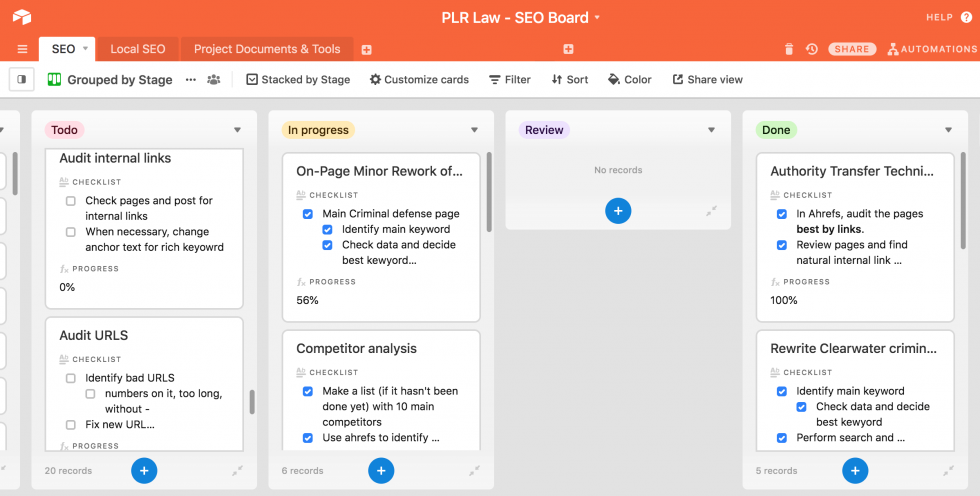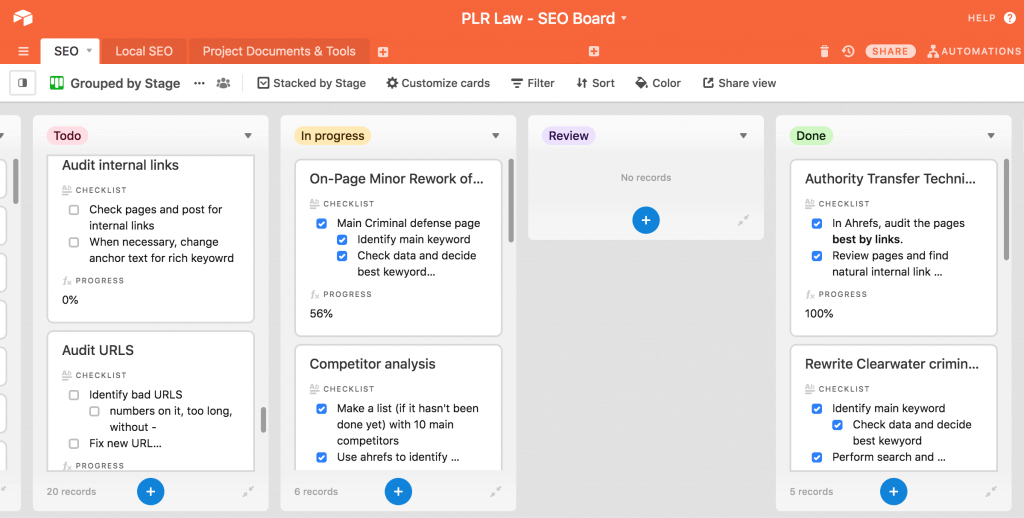 Investigate your market competition to see how much energy and effort is required to rank in the top positions for your primary keywords.
Make sure that your plan takes into account the geographic areas your law firm serves. Does it serve a large city, several counties or the entire state? Having your office located in the metropolitan area where you practice law is very important to strong rankings and results. It's not a deal breaker if you're outside of the metro radius, but does make things more challenging.
#2 – SEO Keywords to Target for Real Estate Law Firms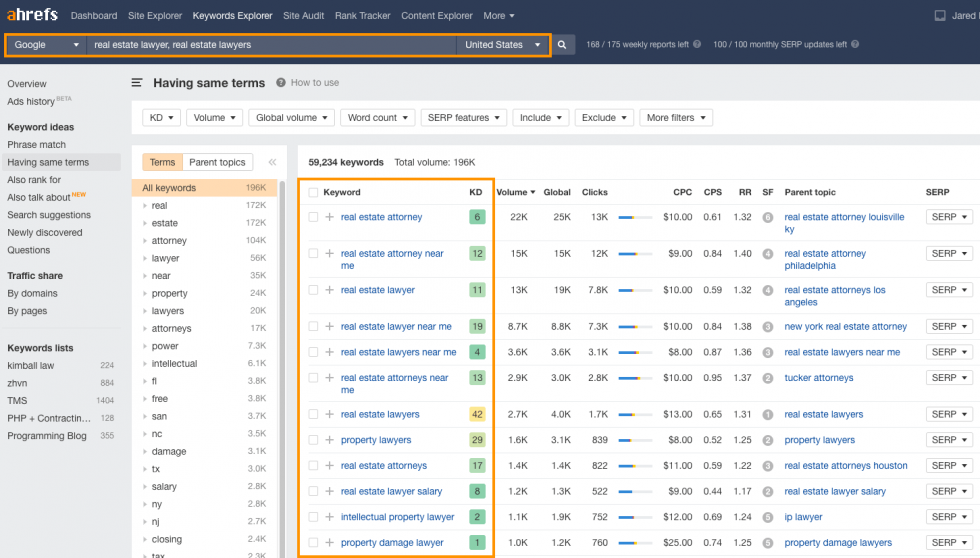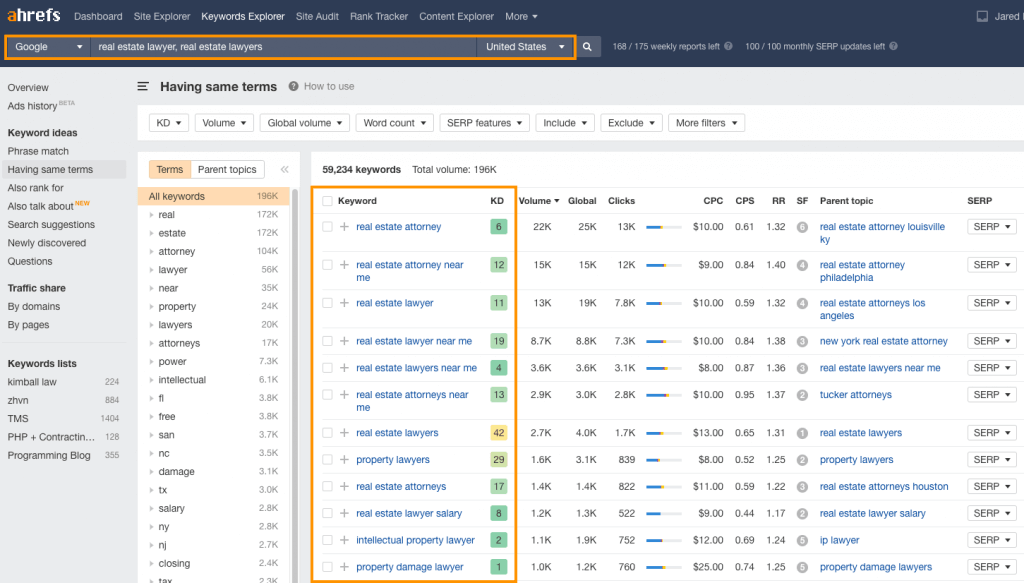 A large part of your organic search strategy will involve creating a list of your primary target keywords. Real estate attorneys can use the following list as a starting point:
real estate attorney [cityname]
real estate attorney [statename]
types of deeds in [statename]
[statename] property code
real estate investment lawyer
property tax attorney
real estate tax attorney
real estate lawyer free consultation
real estate lawyer near me
real estate litigation lawyer
real estate closing attorney
residential real estate attorney
real estate attorney fees for closing
commercial real estate attorney
best real estate attorney
property dispute lawyer
boundary disputes lawyer
boundary and easement disputes lawyer
rental property lawyers
Notice that the first few have placeholders for the city, county or state that your firm serves. These placeholders apply to all of the search terms in this list. Ensure that your pages are optimized to target 1 primary keyword per page.
Close matches and synonymous terms can also be targets for the page, but should be prioritized as secondary or ternary search queries.
#3 – Focus on First-Class Content Production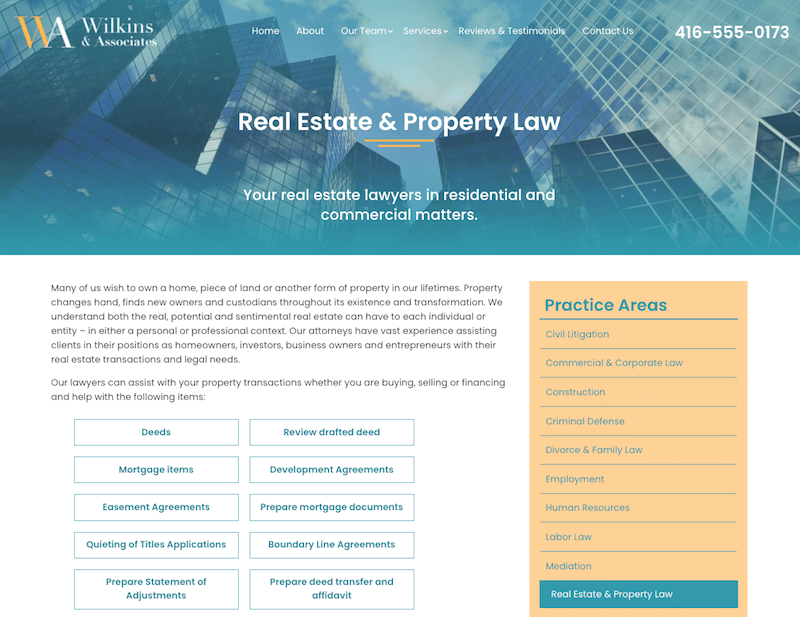 One of the main keys to excellent search rankings is phenomenal content. Do research on what your competitors are producing and how they're able to rank for the target keywords you also want to show up for. Instead of copying them or spinning their content, work on producing page copy that goes far above and beyond what they've delivered. Offer more information about the page topic, diving into tips, property codes and answer FAQs.
This will allow you to rank for your coveted terms as well as adjacent and related terms that you didn't even plan on targeting.
SEO Services for Real Estate Attorneys
Many agencies, like us, offer SEO services for law firms and solo practitioners, including real estate lawyers.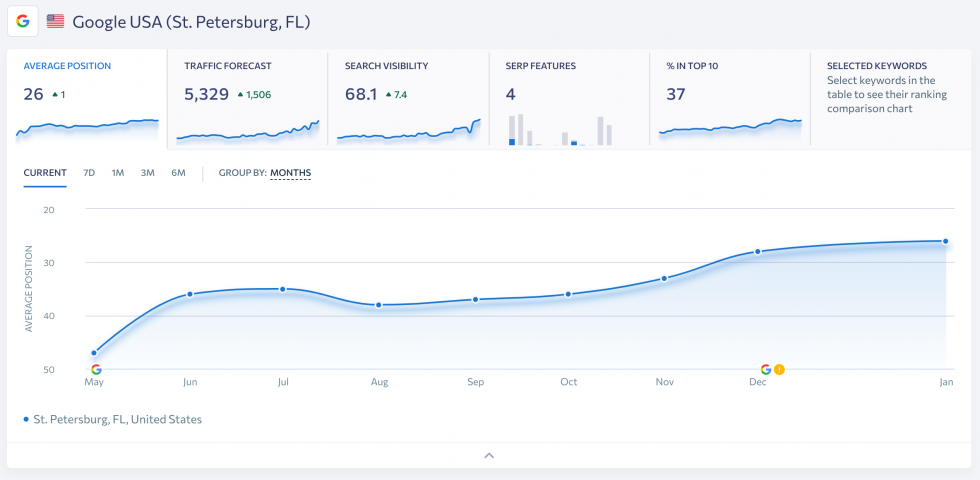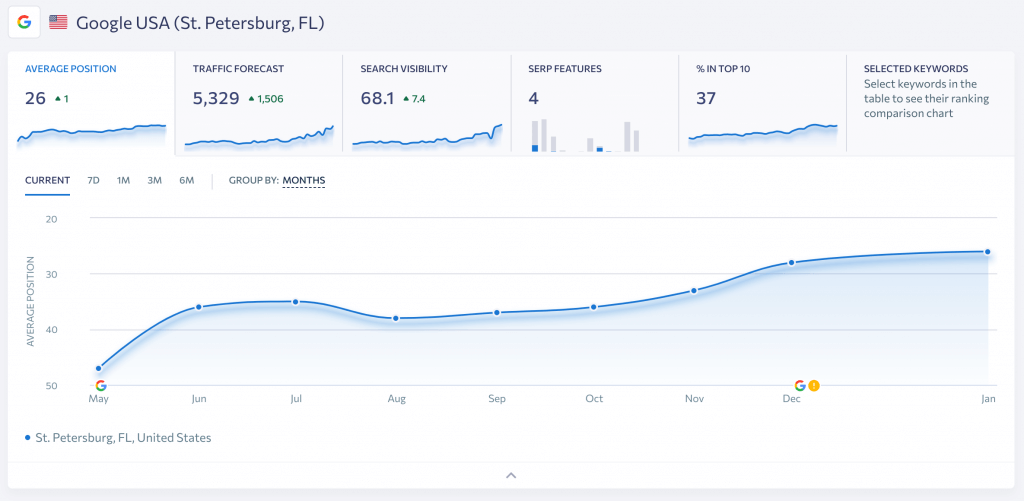 It takes time, energy, commitment and a competitive streak to rank for the keywords that dozens (if not hundreds) of other firms and solo attorneys are fighting for in your market.
Just like a homebuyer can handle the purchase contract and majority of the closing on their own, you can perform your own search engine optimization and rank your firm's website. However, it's not advised. Just like with contracts, transactions and property law many things can go wrong if not done correctly. The same applies to your website's SEO work. In some cases, more harm than good can come from inexperienced "SEOs" working for your firm.
In order to get the best results in the shortest amount of time and maintain results in the long run, be mindful when trying to find the best law firm seo agency you can to handle your online marketing.
What Makes an Agency SEO Experts for Real Estate Law Firms?
Make sure that you work with true SEO experts that know how to generate results for your firm and put your priorities above simply collecting their monthly fees. A great agency with deep expertise in achieving the kind of results you're looking for will have the proof to back it up.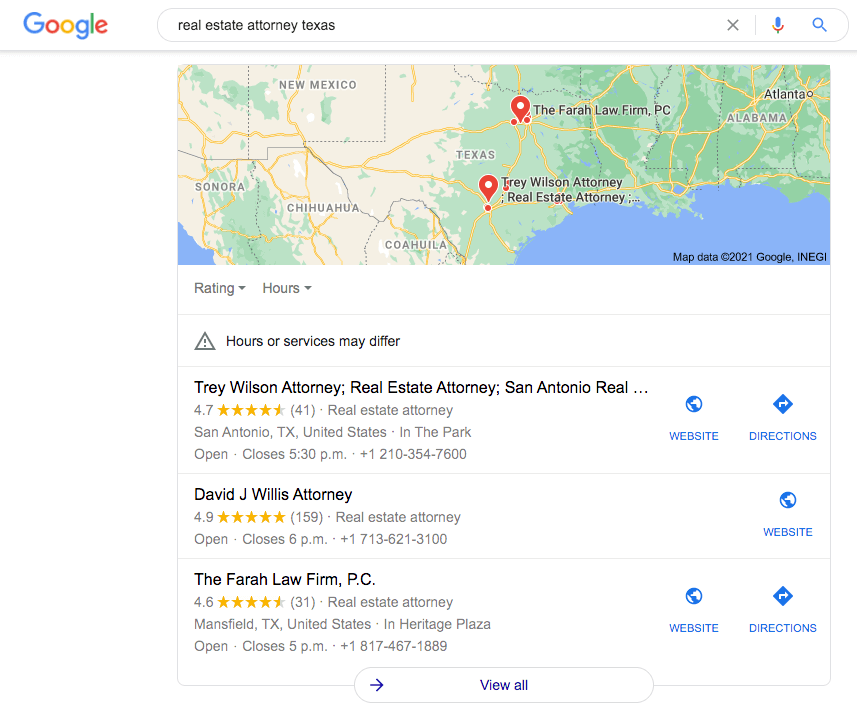 Be clear with them on what you want to accomplish and be weary of any agency that promises results too cheaply or quickly. Proper work takes a lot of energy, resources and time. So a five hundred dollar per month contract isn't going to cut it. You might be tempted to pay less, but if you do and get nowhere, then that was a lot of money, time and potential growth wasted.
Low prices that seem like a bargain isn't the only red flag. Watch out for SEO "experts" that promise results in a certain period of time or guarantee rankings. No law firm SEO company, no matter how good can guarantee results.
Finally, look for them to get you to commit. Agencies that leave you completely alone, with no time or resource investment on your end likely can't get you results. While they'll eat your complexities and do 99% of the work for you, they still need to collaborate with you, getting access to online profiles and working with you to improve your review process, as examples.
Just as you do most of the work for your clients, you require your clients to work with you, provide you the necessary documents and do a bit of homework to get the job done. A good legal marketing agency will be no different.