When clients come to see you, they visit you at your office, right?
So before that, when they go to find a family lawyer to handle their case, where are they first going to learn about your firm and make their first point of contact? On your website.
A law firm's website is one of their most (if not the most) important marketing assets to have and invest into.
So in this guide, we're going to look at all of the essential and critical components to include and to plan for your family law firm's website design.
Here a breakdown of what we will cover:
Prioritize User Experience
One of the primary outcomes you should set as a key objective for your firm's website is providing an outstanding user experience. Many of the topics we'll cover below deal with user experience in one form or another, but you should make it a priority for your site to accomplish a few things above all else:
1. Make your Website Load Fast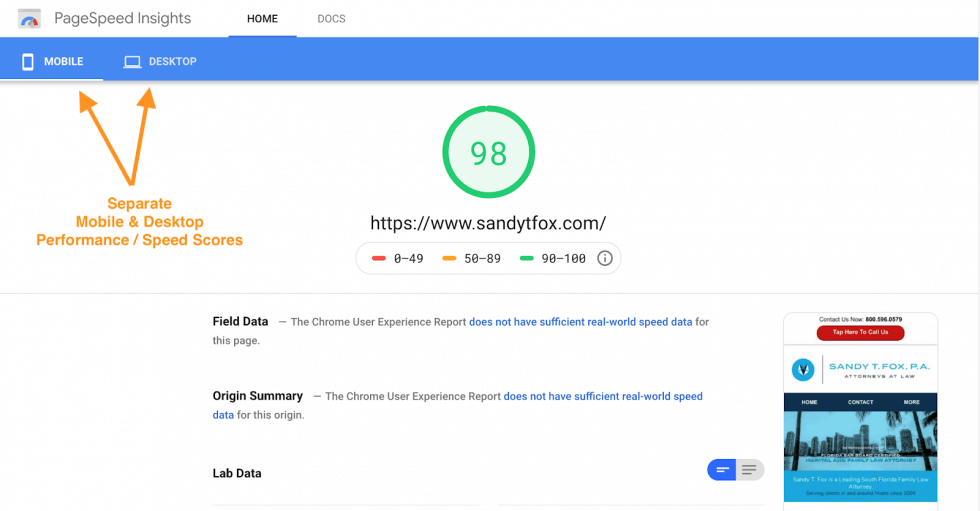 The standards for website load speed are always changing, but as of 2021 your website should aim to load in under 3 seconds. A little slower that this isn't the end of the world, but remember to account for what device you're using to measure this.
Mobile devices typically load your website slower than desktop. Google and other search engines have a priority on mobile site speed, so while your site doesn't need to be perfect, it should achieve decent metrics – especially against other family law firms in your area. Use Google's PageSpeed Insights among other tools to measure your site's loading time and optimization metrics.
2. Make Your Site Content Easy to Read, Understand and Navigate
When designing your firm's site, make sure that the font type, size and line height make reading your content easy. Some fonts make reading a breeze while other times it can be a chore. Be the former. Include internal links to other pages in your content to help the user learn more information relevant to them and the current topic they're viewing.
When it comes to your site's navigation menus, make sure that all of your site's content is easy and quick to access. This means that all of your important and key pages are 3 clicks or less away from visitors at all times – regardless of the landing page that originally brought them to your site.
3. Avoid Using Popups
If you've used the internet for more than a month, there's a good chance you've experienced those popup windows on websites making you a "limited time offer" or soliciting your email. Many attorney websites do this with live chat and email. Once in a while a popup can be appropriate, but minimize the frequency with which you incorporate them or avoid using them altogether. They May convert 1-3% more people, but they can also have the effect of annoying the other 97%.
There's more in regards to providing a good user experience, which we're going to cover in more depth in later sections.
Have a Mobile-First Web Design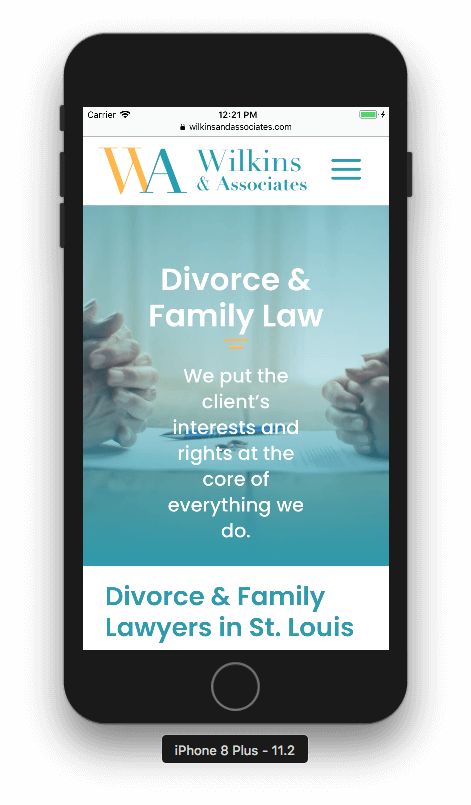 We have crossed the halfway point of mobile phones being the primary device for browsing the internet with 52.2% of traffic being from mobile devices and smartphones.
Desktops allow for fancy designs with sophisticated layouts, which are abundant on many law firm websites. It's fine to have a beautiful website with a professional, sophisticated and stunning look on desktop. However, mobile should be the first device your site is designed for rather than an afterthought. As the device screen widens, you can find interesting and more useful ways to structure your web pages.
Use a Popular CMS Like WordPress
Content Management Systems (CMS) allow you to easily edit your website, add content and functionality with ease and minimal technical knowledge required.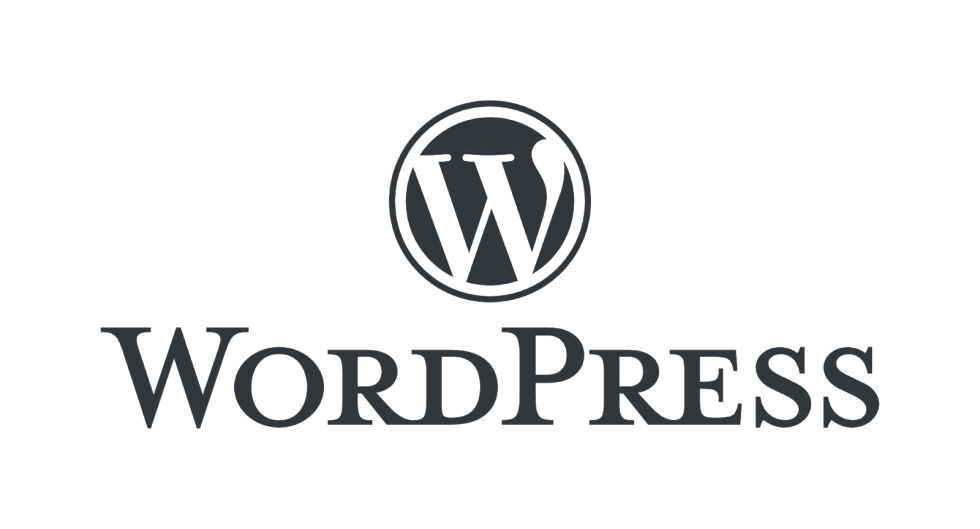 Using a CMS will allow you to create and update pages, blog posts and attorney profiles in a word-processor editing interface. You can rearrange your menus, update contact information, add sidebars and so much more. The things that can be done within a CMS are virtually limitless.
The additional benefit is that most law firm website designers and developers build their finished works on top of a CMS rather than raw HTML or an obscure platform. This means you don't have to call a webmaster or technical person everytime you want to update some simple information on your own website.
WordPress is the most popular CMS with an estimated 39% of all websites on the internet being powered by it. As a result, it has the largest support and developer community, with the most website themes and plugins available to extend the look, feel and functionality of your website.
Create Helpful In-Depth Pages & Content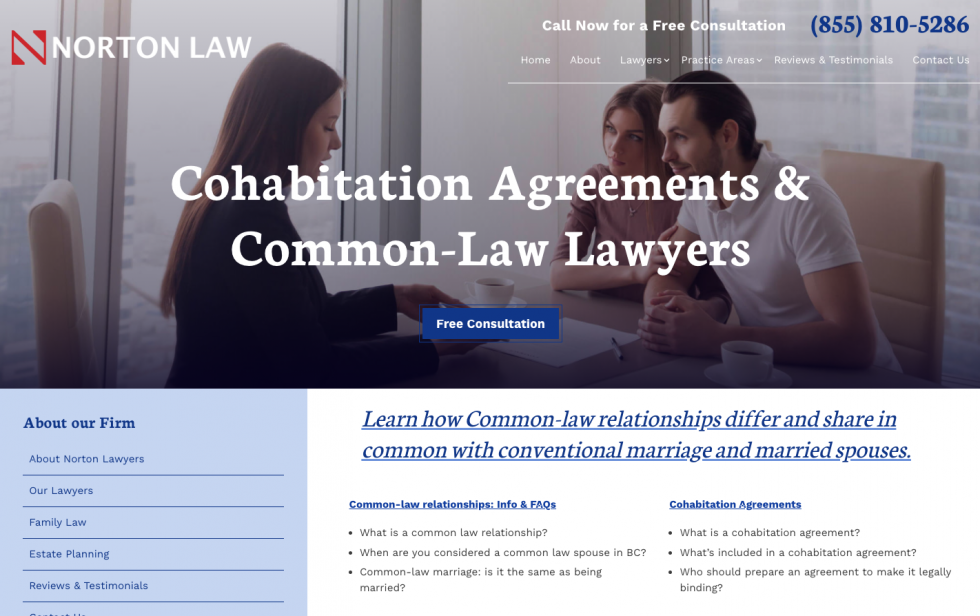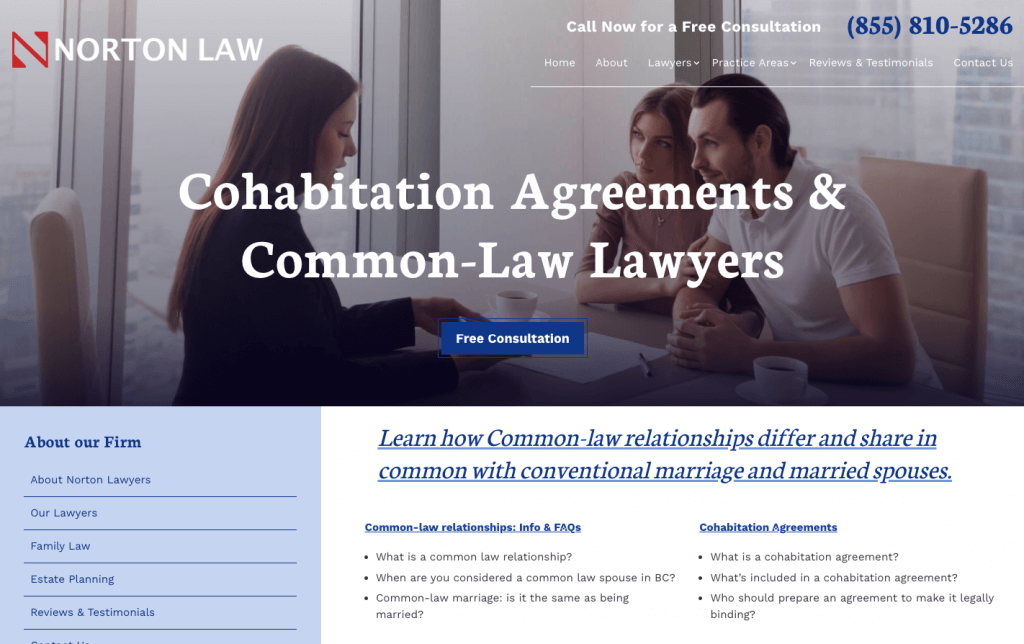 The perfect time to plan and write (or re-write) your page copy is during your web design process. Focus on long-form content (500+ words per page) that provides information on the type of services your visitors are viewing.
This helps with your SEO and can help increase your organic search traffic after the design and launch of your website. Avoid any pages with thin content by either re-writing them, merging them into other relevant pages or removing them altogether.
Use Hi-Resolution Images & Custom Graphics
Custom images can set great web pages apart from mediocre ones. This enhances the user experience as well as the content. Custom images are simply photos that are unique to your law firm that other businesses don't have access or rights to use.
It doesn't take much to acquire and use custom images. Some examples include:
Professional photography of your business, lawyers and legal staff
Images of the interior and exterior of the office
Stock images with custom text and overlays
Graphics developed to more easily illustrate legal concepts discussed on a give page
When it comes to your firm's professional photos, remember that we are social animals. Viewing high-definition images of the actual attorneys or legal team that will be handling a client's case will go further than models in stock images when it comes to generating conversions and new business from your website.
Use Multiple Rich Media Formats
Often, some concepts are more easily understood through the use of visual aids along with written text.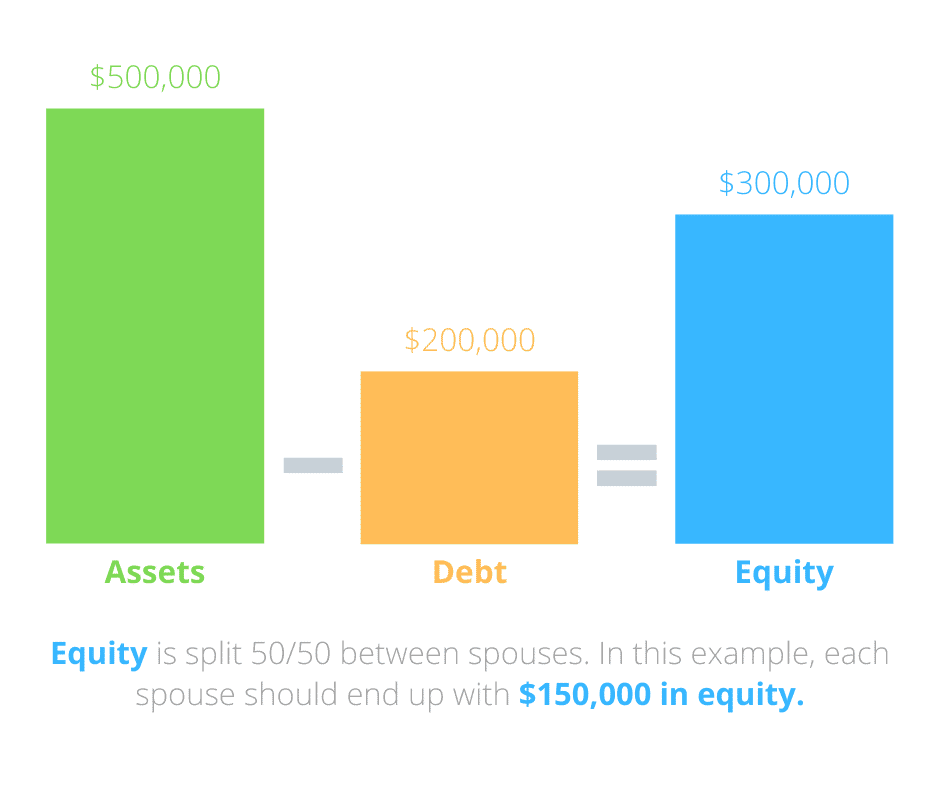 For instance, including graphics (mentioned above) or tables that detail examples of how division of property and assets are handled can be beneficial for helping visitors digest your web page's information.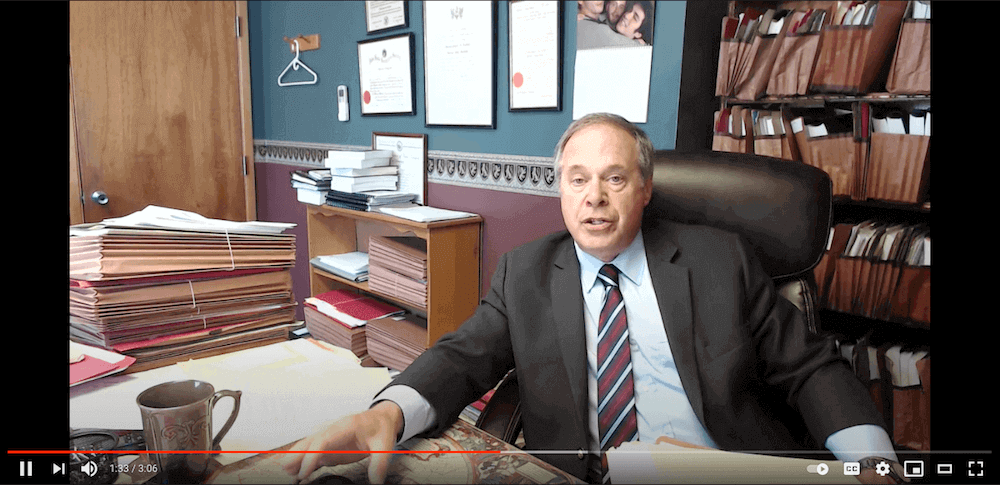 Videos are also an excellent format that can be easily embedded on your website. Many attorneys now record videos of themselves answering questions or FAQs commonly posed by family law clients and people facing divorce.
Another format that is becoming increasingly popular is podcasting and many attorneys are adopting it.
While not every medium or format is for everyone, offering several different types of media on-page can set your content apart from the competition and make your law firm more of a local authority on family law matters.
Make Your Site SEO-Friendly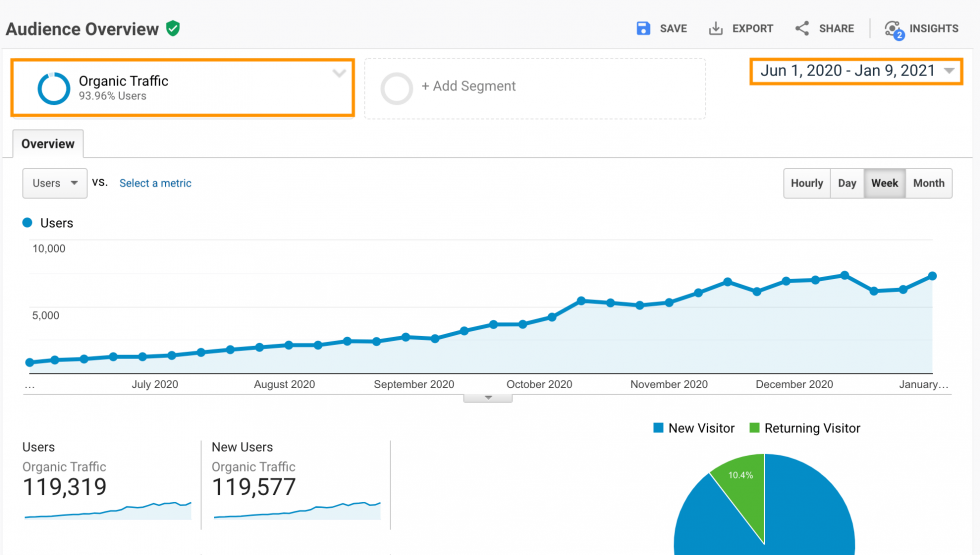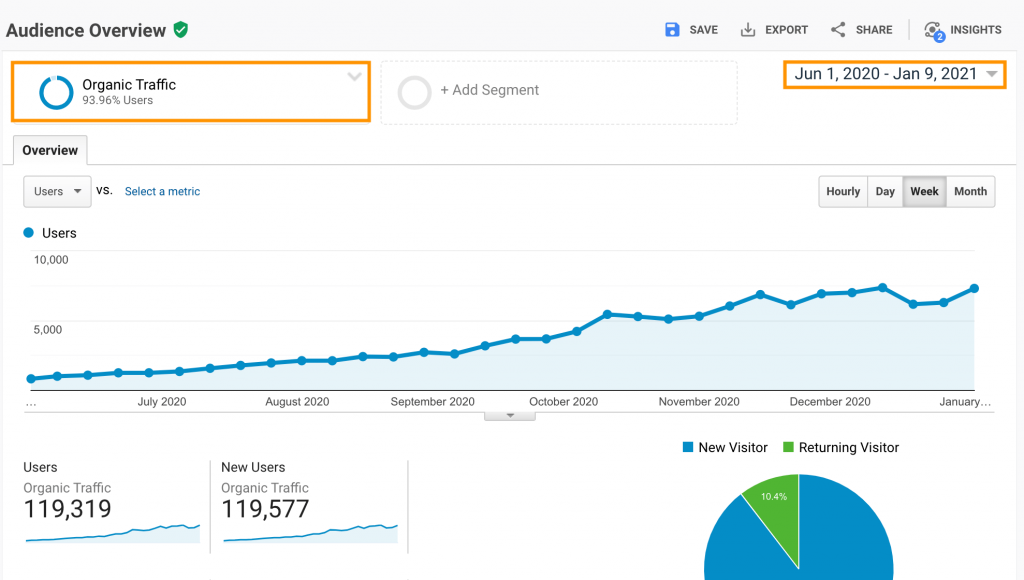 Having a well-optimized website is critical if you want to attract more organic traffic and rank for lucrative and competitive family law keywords for your target location. A large portion of search engine optimization is what's known as on-site and on-page SEO because they occur on your website, unlike off-page optimization, such as link building for lawyers.
Investing in additional SEO packages or services during your website design can help in search rankings that will drive more traffic that's looking to call or speak with a family lawyer.
The main on-page things to be done include:
Optimizing your Title and H1 tags
Adding a custom meta description for each page
Using your header tags to describe the page hierarchy
Adding bold, emphasized and underlined text where appropriate
Using the built-in bullet and numbered lists
Compressing and adding custom images
Adding alt and title tags to your images
You can use several WordPress plugins to accomplish this including All in One SEO or Yoast to help optimize and get feedback on how to improve pages. These plugins will also help with on-site optimization tasks such as creating a sitemap, which helps search engines crawl and understand your site.
Optimize Your Website's Conversion Rate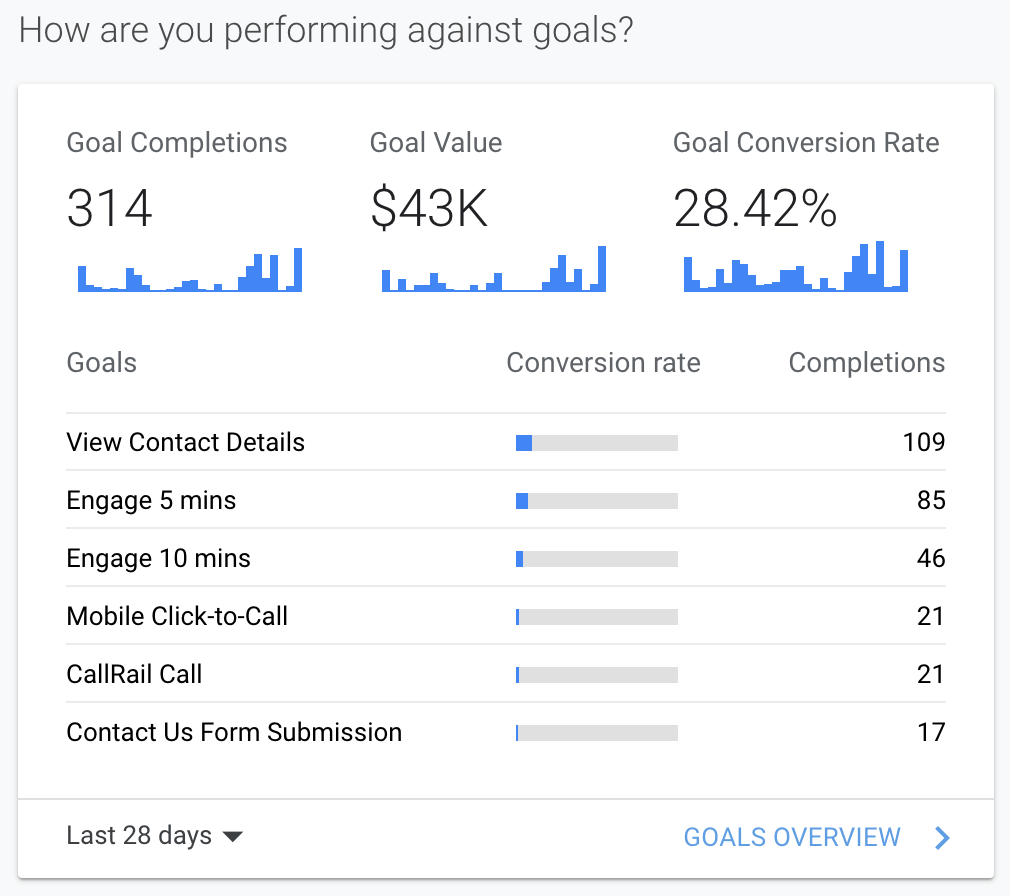 Many family law attorneys will want their website to provide more than just a professional look and web presence. They're looking for it to also act as one of their primary conduits for generating leads in the form of calls and inquiries.
Adding the right call to actions to assist with this is important, but not all that complicated. Having captivating headlines and short sales copy along with a contact form or button to call or visit your contact page properly placed is essential. This will serve on your web pages and help convert visitors into leads, turning your website from an online brochure into a 24/7 sales machine.
In a study we conducted of law firms ranking organically on page 1 of Google, we found that 78.1% of them had at least one call-to-action above the fold and 65% had a CTA or phone number in the top right corner of their website.
Offer more than one way for prospects to get in touch with you, whether that's via a phone call, email, contact form or live chat. Place multiple call to actions on the page so that when a visitor is ready to take action, an action element such as a button or form is within sight.
Decide on DIY or Hiring a Professional Web Designer
Deciding whether to build, launch, host and manage your firm's website yourself or hiring a professional to do everything for you takes careful consideration.
There's no one-size fits all answer.
It depends on whether the firm's objectives for the website are directed towards validating or legitimizing a new firm, giving it a web presence and professional look, or on the other hand if it is to be a serious business asset that generates a lot of new business and clients.
Going the do-it-yourself route will mean that you can get it all done for the cost of a couple hundred dollars including your law firm's domain name, web hosting for a year, SSL and even a professional WordPress theme in addition to a couple of late nights to set it all up.
It can be a great project if you don't mind learning some new technical skills and taking time away from your practice to do it. The downside to consider is that whenever there's a problem with the website, fixing it or even knowing the cause of the issue may land on you.
Having your site professionally designed and launched puts the accountability on your agency and can mean that you're required to input minimal effort into the project while letting an experienced designer and marketing agency do the legwork of designing your site and ensuring it performs up to par or exceeds your business generation expectations.
Would You Recommend a DIY Divorce?
In most cases, designing and launching your law firm's website to us is like someone doing a do-it-yourself divorce: it's not advisable.
We hope you found this guide useful and wish you the best of luck if you decide to handle it yourself! But, sometimes undoing things can be harder than doing them wrong the first time. So if you want confidence that your family law firm's site will perform the way you want it to, may we can help.
If you're looking for a website tailored to your specifications and growth goals, then consider speaking with a professional at Zahavian Legal Marketing. We will tailor a solution that meets your website's needs without any of the "add-ons" you don't want.