Search Engine Marketing and Pay-per-Click ads are a powerful and popular set of online marketing tools. Incorporating SEM and PPC give businesses of all varieties, including law firms, the ability to scale their advertising at affordable costs and reach their target number of new client sign-ups and intakes.
SEM & PPC Campaign Management for Law Firms
When you're working on a project, whether digital or print media, it's normal for you to invest a lot of resources that translate into time and money. A few areas where we frequently see this is in designing and launching new sites and media production such as blogging and video creation.
Although the design and graphical elements are important parts of your project, you should not forget the most vital component to pay attention to: your content!
What is PPC Advertising?
PPC (Pay-per-Click) advertising is one of the most popular forms of online advertising used today. The advertiser (or business) is charged only when their ad is clicked on by another user. PPC ads come in many different forms from SEM Ads (see below), to images and banner ads that are shown on other websites such as news sites, blogs and social sites like Facebook, Twitter, LinkedIn and YouTube. 
PPC ads as named explicitly, are very different in nature from more conventional and physical forms of advertising such as TV, Radio and Billboard Ads. Businesses and Advertisers are charged based on aspects such as the commercial's length, time slot and/or placement of the ad. Provided PPC ads are properly created, configured and managed, a business is only charged for as effective the ads are at generating consideration (e.g. clicks to the business' website).
What are SEM Ads?
Search Engine Marketing ads – in the majority of instances – are a subset of PPC ads. This subset of PPC ads are displayed in the search results in search engines like Google and Bing.

SEM ads are typically the most expensive of all the PPC ads and require a tight leash on budget campaign monitoring and budget spend. There are many caveats to SEM ads, however a significant upside as well. Like the saying goes, with higher risk comes higher reward. SEM ads have a high potential reward because of the user's intent when clicking on the ad. These ads only appear after a Google or Bing user types in a relevant query, such as 'lawyer Kansas', 'car accident lawyer' or 'divorce lawyer near me'.  
Where do SEM & PPC Ads Appear?
The actual number of networks and platforms where PPC and SEM ads are displayed is still growing and difficult to keep track of. With that said, below is a list of the most popular networks and platforms where you can find these ads displayed. 
Google Search (formerly known as AdWords)

Google Display Network

Facebook

LinkedIn

Bing

YouTube

Yelp
Recent Articles on Search Engine Marketing, PPC & AdWords for Lawyers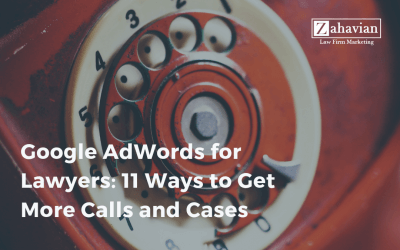 Is your law firm looking to generate more cases and initial consultations from online marketing and search? Perhaps you've used search ads, such as Google AdWords in the past, but haven't seen significant returns from it. Whether you're new or have experience with...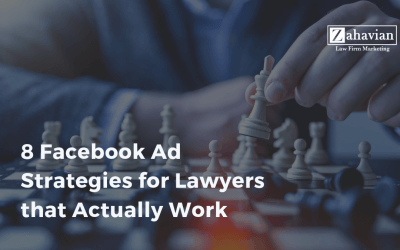 Facebook is an interesting platform for advertisers and businesses. Unlike other PPC platforms, it has a relatively low cost per click. That means more clicks and website traffic for your budget. However, many services and locally-based businesses including law firms,...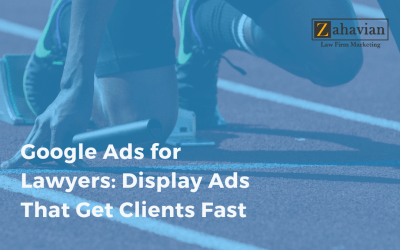 Law firms are constantly seeking new channels and tactics to expand their sources of leads. The aggressive ones are not afraid of spending big dollars to test marketing experiments and sit patiently to understand the true ROI from a campaign. However, not all...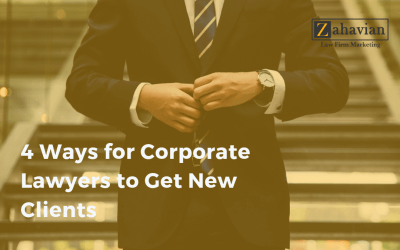 Business and corporate lawyers require different methods and strategies for acquiring clients and new business compared to other areas of law. Attorneys and firms that focus on these areas of practice need to position themselves differently within the market. While...