Social Media Management




for




Law Firms
We create content, manage pages and generate brand awareness and new business for our clients on platforms such as Facebook and LinkedIn. We take a structured approach to producing and managing content on social networks, while your business gets all the credit.
A Few of our Facebook Posts
We Manage It. You Own It.
The First thing to know about working with Zahavian in anything – Social Media being no exception – is that you own all of the digital marketing & online properties that we manage for you. These properties include your Website and social media accounts such as Facebook and LinkedIn pages. Your Zahavian Social Media Manager will have administrative control of your properties, but so will you. At any time, if you decide to manage it yourself or switch consultants or service providers, you will keep all of your properties and content on those properties.
Facebook & LinkedIn Business Pages
Your Firm can leverage social media networks such as Facebook and LinkedIn to connect, engage and advertise with your target markets and prospects. Interacting on these channels has a number of benefits. The simplest way to draw the idea of how powerful the social networks can be in the arsenal of your law firm's marketing channels is to think of how often people are engaging on these sites, apps and platforms. Law Firms who want to focus on Business & Commercial law are best suited to implement a social media marketing strategy with LinkedIn. Whereas Law Firms that want to connect to the general public in their local areas and markets can use either Facebook, LinkedIn or a combination of both. The ultimate strategy will depend on the specific targets and objectives your legal practice wishes to accomplish.
Significance of Social Media in Today's Advertising Landscape
Billboards, Print Media, Radio and Television advertising used to the only and most effective ways to reach a target demographic for businesses over the last half century. While these can still prove to be highly effective, your target audiences attention is now being spent in more places – not the least of which are social networking & media platforms such as Facebook, LinkedIn and YouTube. Billboards are only effective if people are looking at them. Nowadays, people are constantly interacting with their phones, computers and tablets. Meaning that ads can be served up anywhere a user is browsing on these devices. 
How will Social Media Help your Law Firm?
Marketing on these Hyper-Popular Social Media platforms can be used in numerous different ways and marketing strategies. The overall benefits and outcomes of marketing on these platforms, however, can be summarized into:
Building Branding Awareness

Engaging Followers & People in Your Target Locations

Target Audiences with Posts, Content & Ads

Distributing Ads that generate new clients

Retargeting Ads to People who have previously engaged with your Website or SEM/PPC Ads
Recent Articles on Social Media Marketing & Facebook for Lawyers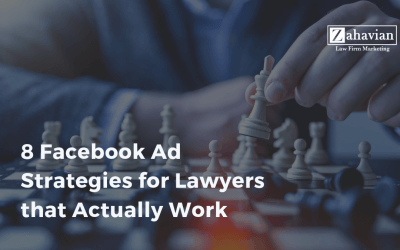 Facebook is an interesting platform for advertisers and businesses. Unlike other PPC platforms, it has a relatively low cost per click. That means more clicks and website traffic for your budget. However, many services and locally-based businesses including law firms,...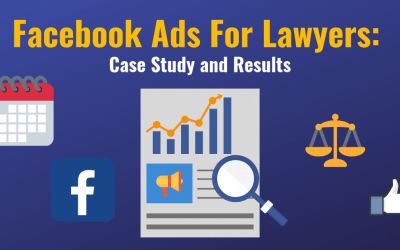 Introduction If you're a lawyer looking to advertise your firm on Facebook, you may have heard from your friends who own or work for small businesses near you, how much success (or not) they may have had on the social media giant's advertising platform. It makes you...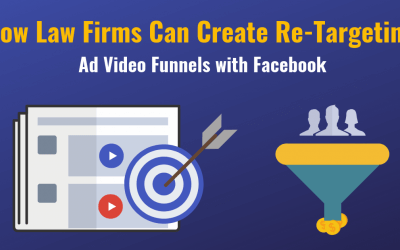 Televisions commercials have long been an effective method for generating awareness and new business for many types of business - especially lawyers. Probably the most common type of tv advertisements by lawyers are made for generating personal injury and car accident...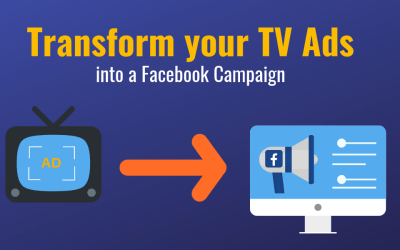 Has your law firm has used TV commercials in the past to promote your legal services? Many law firms, especially ones that deal with Criminal and Personal Injury law, have used this to advertise to people in areas that their firms serve. What if I told you that your...