Digital Marketing for the legal industry is becoming an increasingly critical requisite and staple for many law firms and attorneys seeking to market their practices and attract new clients. For practices seeking a long-term, predictable source of new leads and clients, organic search is considered a key pillar for an effective online marketing strategy. Read our articles below to discover how your law firm can benefit form search engine optimization and how to implement techniques to increase organic rankings in search results – specifically for lawyers and legal professionals.
Articles, Studies & Insights on Law Firm SEO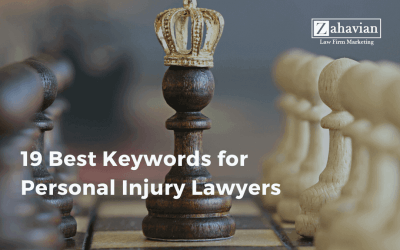 When lawyers talk to each other outside of work, from different firms, they're bound to get curious and ask friendly competitors what's working well for them and what's not - especially when it comes to how they're generating new clients and cases. If you've ever been...